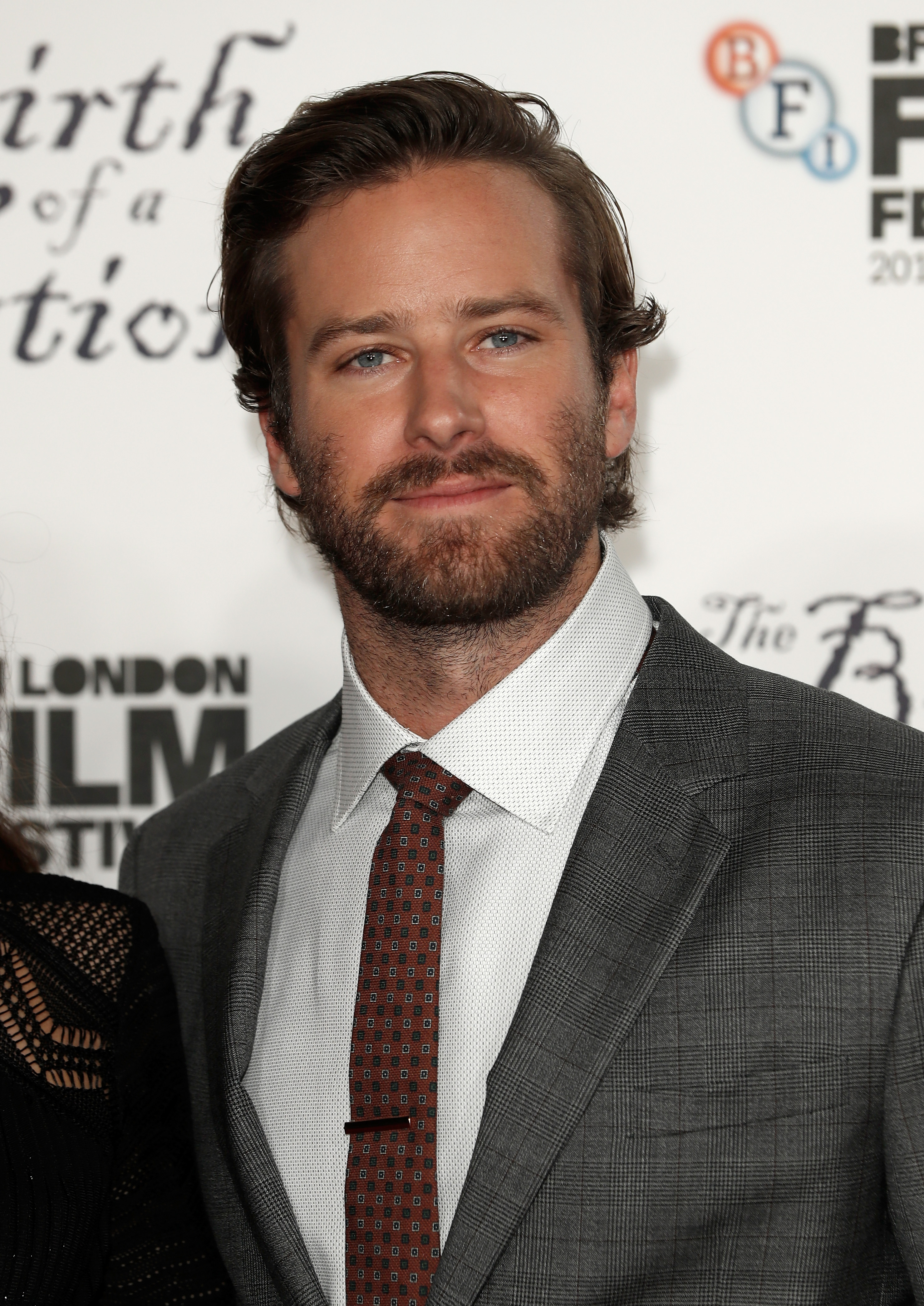 Update: The prior story misstated the claims against Casey Affleck. The story has been updated to reflect claims of sexual harassment instead of sexual assault
Armie Hammer is speaking out on what he believes is a double
standard when it comes to those accused of sexual
misconduct in Hollywood.
The 31-year-old actor covers the latest issue of The
Hollywood Reporter and opens up about his frustrations with how the Academy
treated his "Birth of a Nation" director and co-star Nate Parker
versus Casey Affleck.
"Nate had stuff in the past, which is heinous and tough
to go beyond. I get that. But that
was when he was 18 and now he's in directors
jail," "The Social Network" star told the trade mag.
"At the same time, the guy who went and won an Academy
Award has three cases of sexual assault against him," Hammer continued,
referring to Affleck. The allegations Hammer is referring to were allegations of sexual harassment made against Affleck.
Parker was a favorite for the 2016 Oscar race following
festival buzz for "Birth of a Nation," but once a past case surfaced,
his campaign faced a setback and he ended up not getting nominated for one of
the coveted golden statues.
"I was falsely accused. I went to court. I sat in
trial. I was vindicated – I was proven innocent. I was vindicated. And yeah I feel
terrible that this woman isn't here. I feel terrible that her family had to
deal with that. But as I sit here, an apology is, no," Nate told Anderson
Cooper for a "60 Minutes" interview in October 2016 of the 1999 case,
in which he was acquitted of rape charges. The alleged victim committed suicide
in 2012.
LOOK: Celebrity Baby Boom Of 2017!
Affleck went on to win Best Actor for "Manchester by
the Sea" at the 2017 Academy Awards, despite allegations of
sexual harassment in his past.
The allegations against Affleck from 2010 were filed by two
women who worked with him in the past. Affleck adamantly denied the claims and
the lawsuits were settled outside of court.
Hammer's comments come at a watershed moment in Hollywood,
as women and men continue coming forward with allegations of sexual misconduct
against power players including Harvey Weinstein, Kevin Spacey, Louis C.K., and
others.
LOOK: Celebrity Couples Who Wed In 2017
— Kevin Zelman
Copyright © 2019 by NBC Universal, Inc. All Rights Reserved.
This material may not be republished, broadcast, rewritten or redistributed.