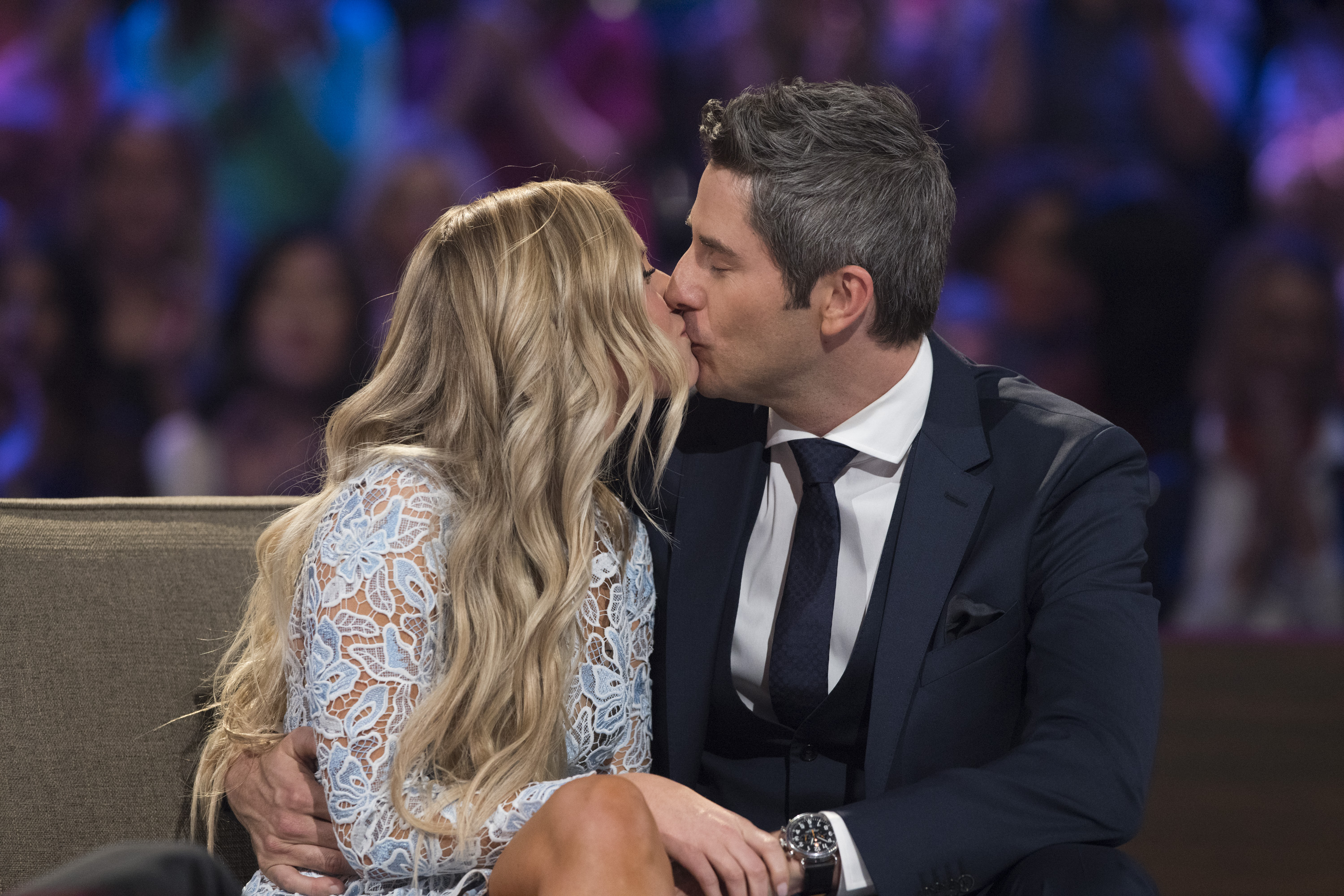 Arie Luyendyk Jr. is engaged (again!).
After calling off his engagement to Becca Kufrin on Monday evening's dramatic season finale of "The Bachelor," Arie got down on one knee one more time and proposed to his runner-up, Lauren Burnham, on Tuesday's "The Bachelor: After The Final Rose."
Following a sit-down interview with host Chris Harrison, Arie decided to give his final rose and an engagement ring to Lauren. Arie began his proposal to the 26-year-old sales executive by admitting that he'd made a huge mistake before, but assured Lauren he wanted to spend the rest of his life with her.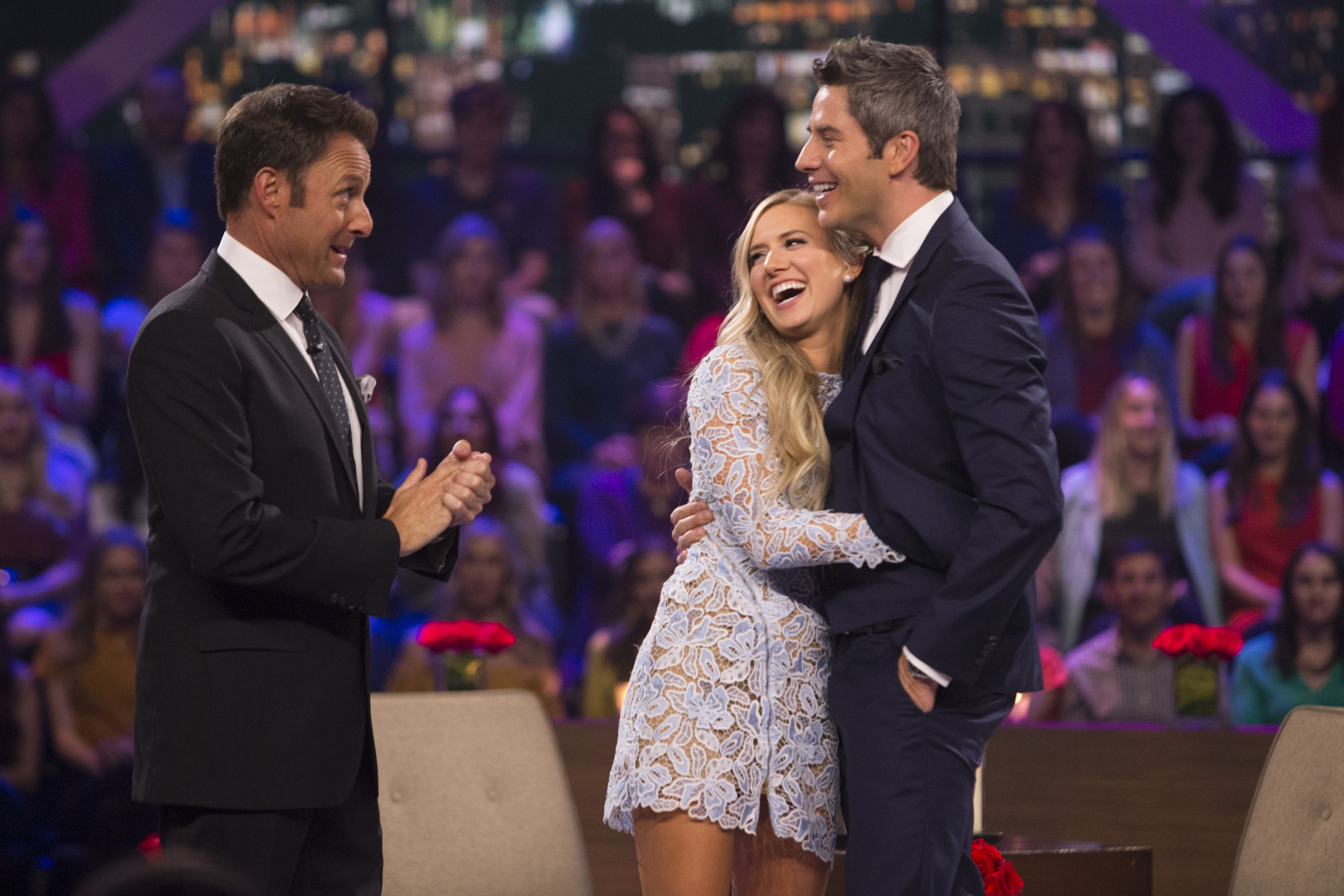 "I've made some bad decisions but the best decision was running back to you," Arie told Becca. "I can't imagine a life without you. … I truly believe you are my soulmate. I'm ready to face this life with you, and all that comes with it. The good, and the bad. I love you so much. I wanted to do this in front everyone because I want to show you that I should have done this a long time ago. Lauren Elizabeth Burnham, will you marry me?"
Lauren was overcome with emotion during Arie's romantic proposal and was seen grabbing her face with her hands in shock. Arie's move comes just one day after viewers saw him dump his original choice, Becca, 27.
The dramatic breakup sent shockwaves through Bachelor Nation with many of the contestants from the show calling out Arie for being indecisive and an "a**hole." In an interview with Access, Bekah M. said she feared Arie would cheat on Lauren and she felt like Becca had dodged a bullet by not ending up with him. She called the former race car driver "manipulative" and "not committed."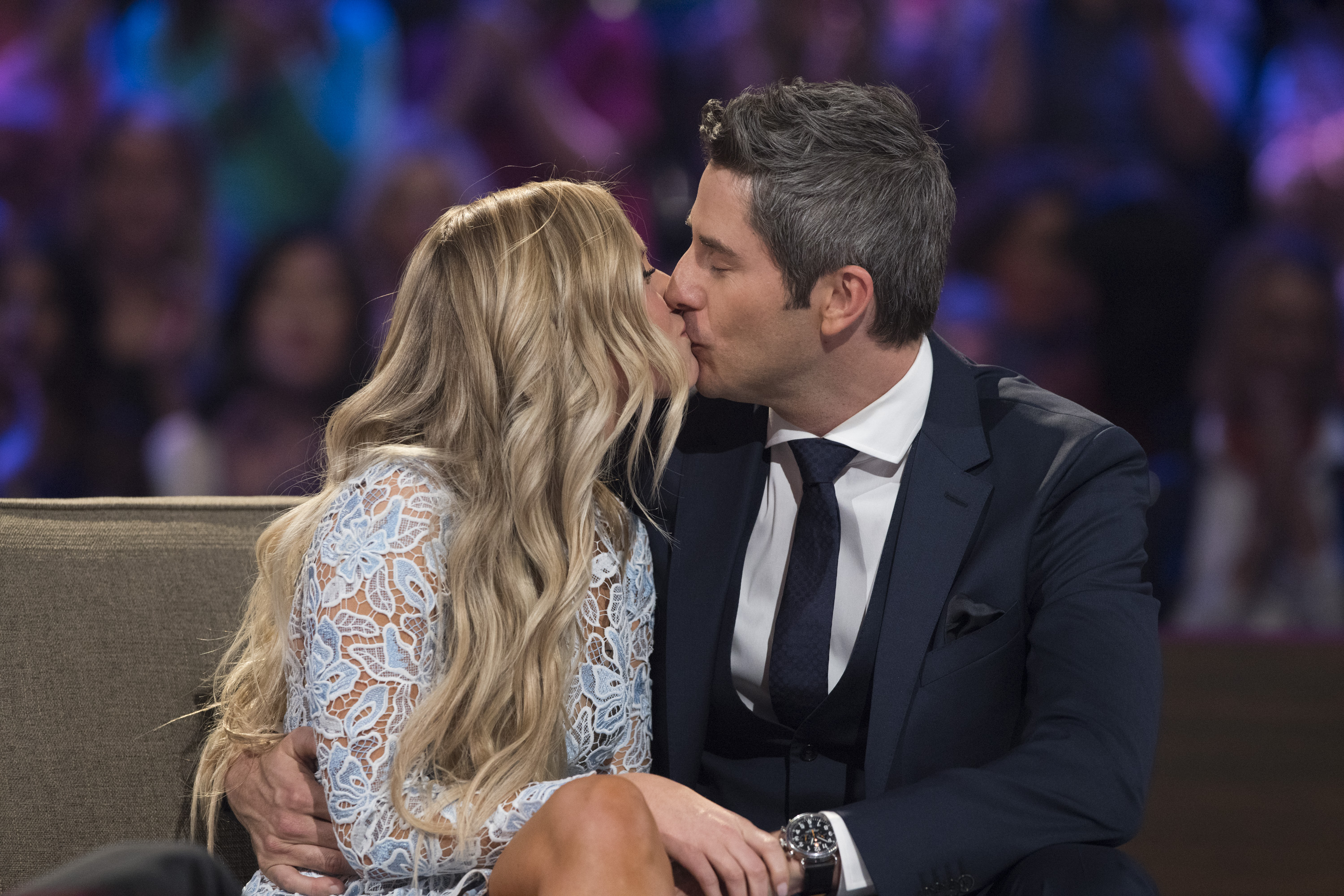 Their road to romance surely wasn't easy, or without controversy, but both Arie, 36, and Lauren seemed genuinely happy at the end of Tuesday night's episode. And Becca was announced as the next "Bachelorette."
Arie is set to talk with Access on Wednesday morning on "Access Live" — so be sure to tune in!
Copyright © 2019 by NBC Universal, Inc. All Rights Reserved.
This material may not be republished, broadcast, rewritten or redistributed.