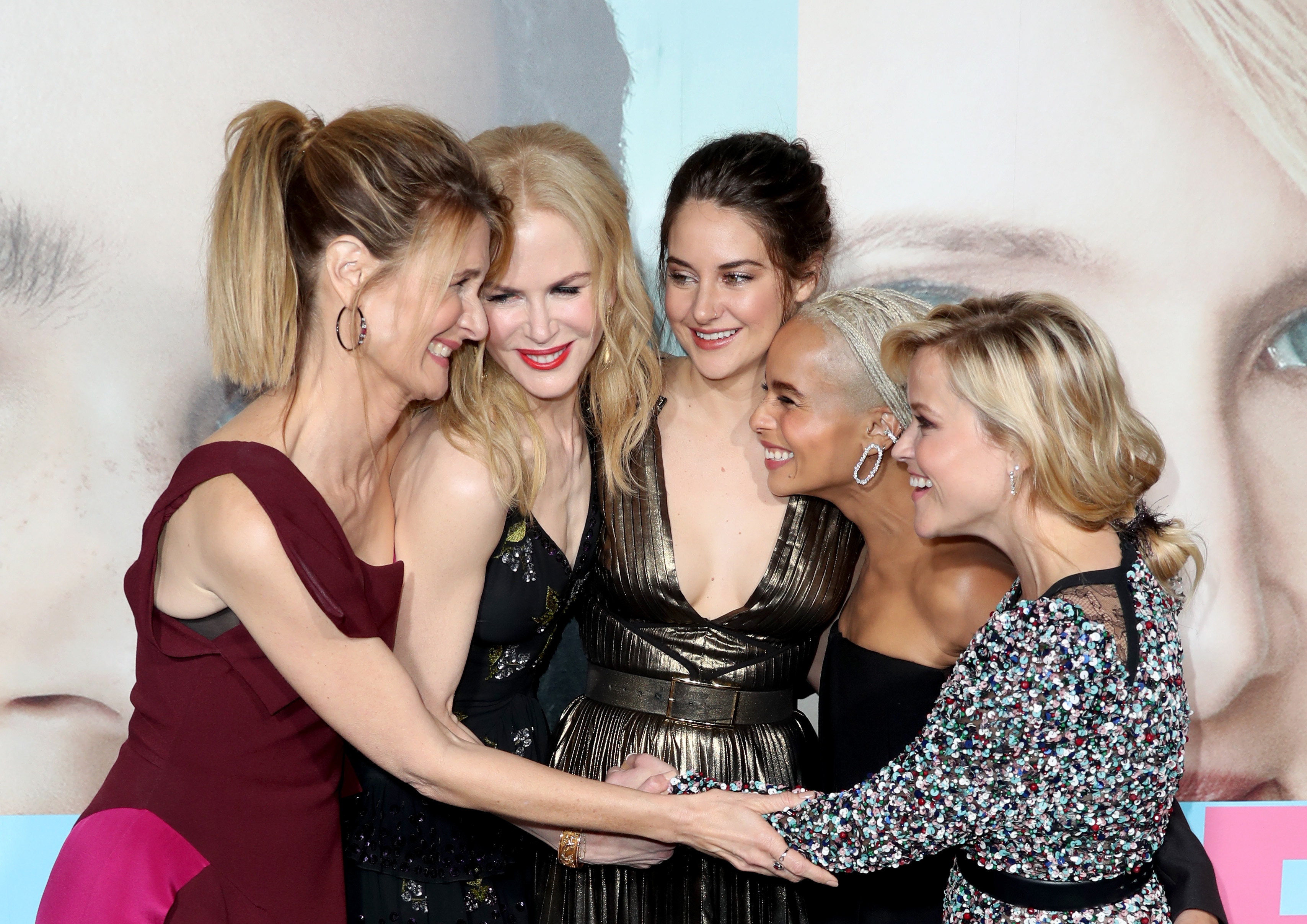 The mamas of Monterey are back!
"Big Little Lies" has begun shooting its second season, and the Emmy-winning cast is already posting pictures from set.
Laura Dern shared an on-set snap of her and Reese Witherspoon – who play Renata and Madeline, respectively – on Instagram. The two actresses posed outside of Seaside Coffee Shop, a frequent hang for the show's California moms.
"Madeline and Renata are back. #BLL2," Laura captioned the shot.
To prep for Season 2, some members of the "Big Little Lies" cast have been undergoing makeovers to get back into character. On Thursday, Shailene Woodley debuted newly-dyed chocolate brown locks to reprise the role of Jane.
"JANES BACK. #letsdothis #BLL2," the 26-year-old – who had gone blonde between seasons – wrote on Instagram.
Zoë Kravitz also underwent a transformation; last week, she posted a selfie, showing off her return to her character's signature braids.
"Bonnie's. Back. #BLL2," the actress wrote.
Nicole Kidman, who snagged multiple awards for her portrayal of Celeste, will also return for Season 2 of the HBO show.
VIDEO: Laura Dern Reacts To Hearing Reese Witherspoon's 'Wrinkle In Time' Co-Star Oprah Might Want In On 'Big Little Lies'
Copyright © 2019 by NBC Universal, Inc. All Rights Reserved.
This material may not be republished, broadcast, rewritten or redistributed.