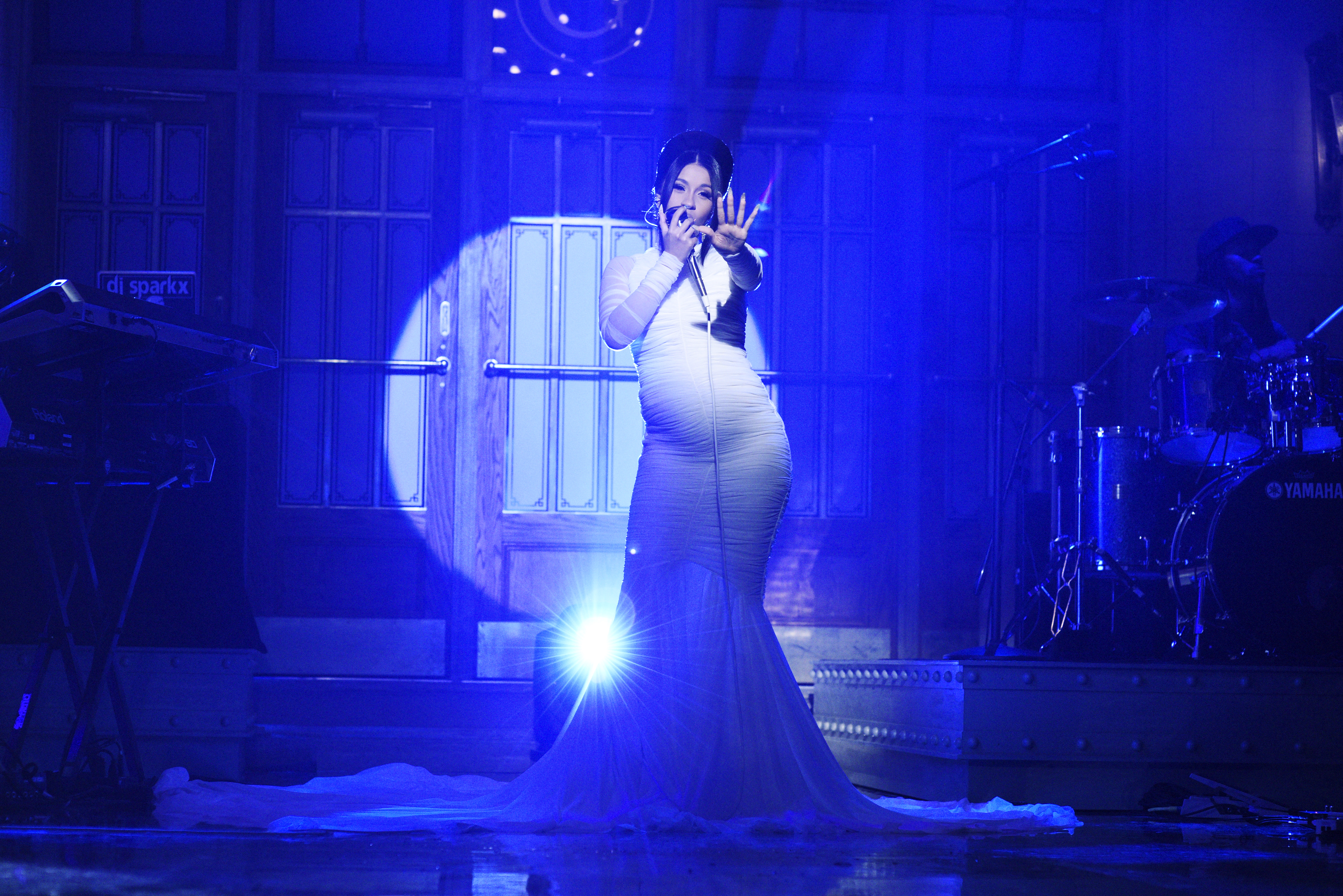 Cardi B is feeling the love following her big baby announcement.
The "Bartier Cardi" singer announced that she's expecting a baby with Migos' Offset on her appearance on "Saturday Night Live."
Following her appearance, the rapper took to Instagram on Sunday and gave an update on how she's doing.
READ: Cardi B Hits The Stage In Loose-Fitting Dress Amid Pregnancy Rumors
"The love I'm receiving is overwhelming," she wrote. "I can't thank you enough for always finding the time to share your support!!."
https://www.instagram.com/p/BhUujfpBxBE/
Offset also took to Instagram and shared that he's feeling blessed.
"T H A N K Y O U F O R A L L O F Y O U R S U P P O R T.
W E F E E L S O B L E S S E D," he wrote.
https://www.instagram.com/p/BhS_bF5HT5E/
Congrats to the happy couple.
Copyright © 2019 by NBC Universal, Inc. All Rights Reserved.
This material may not be republished, broadcast, rewritten or redistributed.