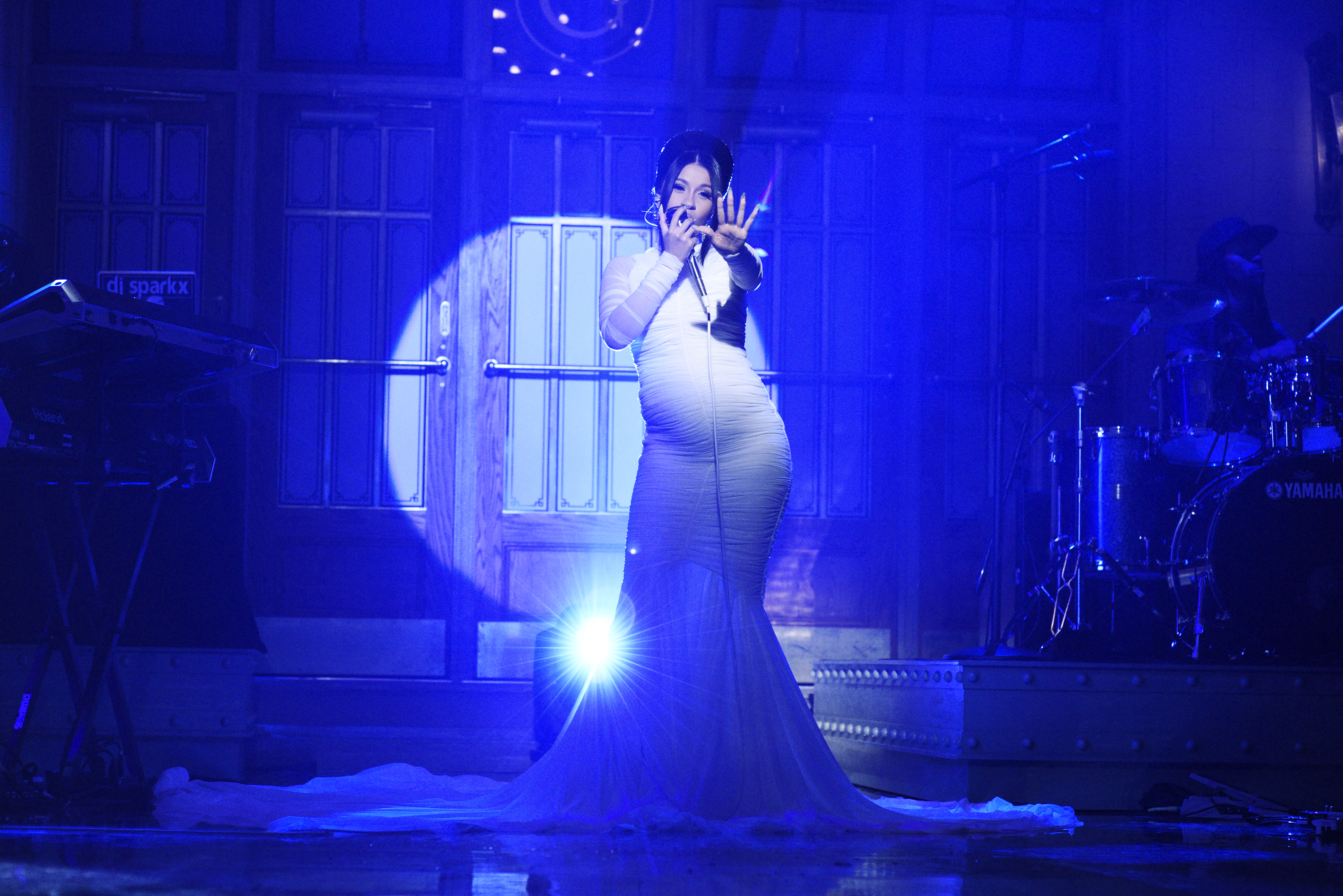 Did Cardi B's sister accidentally
share a hint that the rapper is expecting a baby girl?
The "Bartier Cardi"
hitmaker finally confirmed her pregnancy during last weekend's "Saturday
Night Live," flaunting her baby bump during her musical performance.
While Cardi put the speculation
of her pregnancy to rest, her sister, Hennessy Carolina, sparked a new rumor
that the 25-year-old is expecting a baby girl.
READ: Cardi B Says The Love She's Receiving Is 'Overwhelming' Following Pregnancy Reveal
Hennessy shared a photo of a pregnant Cardi to her Instagram on Sunday, along with a congratulatory caption gushing over her sister. Fans quickly noticed, however, that Hennessy allegedly slipped in female pronouns to describe the baby.
"Every time I use to see the adorable baby pictures of you, I use to wish I was older than you so that I would've gotten the chance to carry you and give you kisses when you were a baby because you were so cute and adorable!" she wrote. "I'm going to be able to hold ur baby and give her all the kisses and hugs!"
She later updated the caption, changing the "her" in the original post to "ur baby" – leaving fans to think the quick fix is because of an accidental slipup.
Cardi has yet to reveal the baby's sex herself, so fans best "Be Careful" with the speculation!
Copyright © 2019 by NBC Universal, Inc. All Rights Reserved.
This material may not be republished, broadcast, rewritten or redistributed.