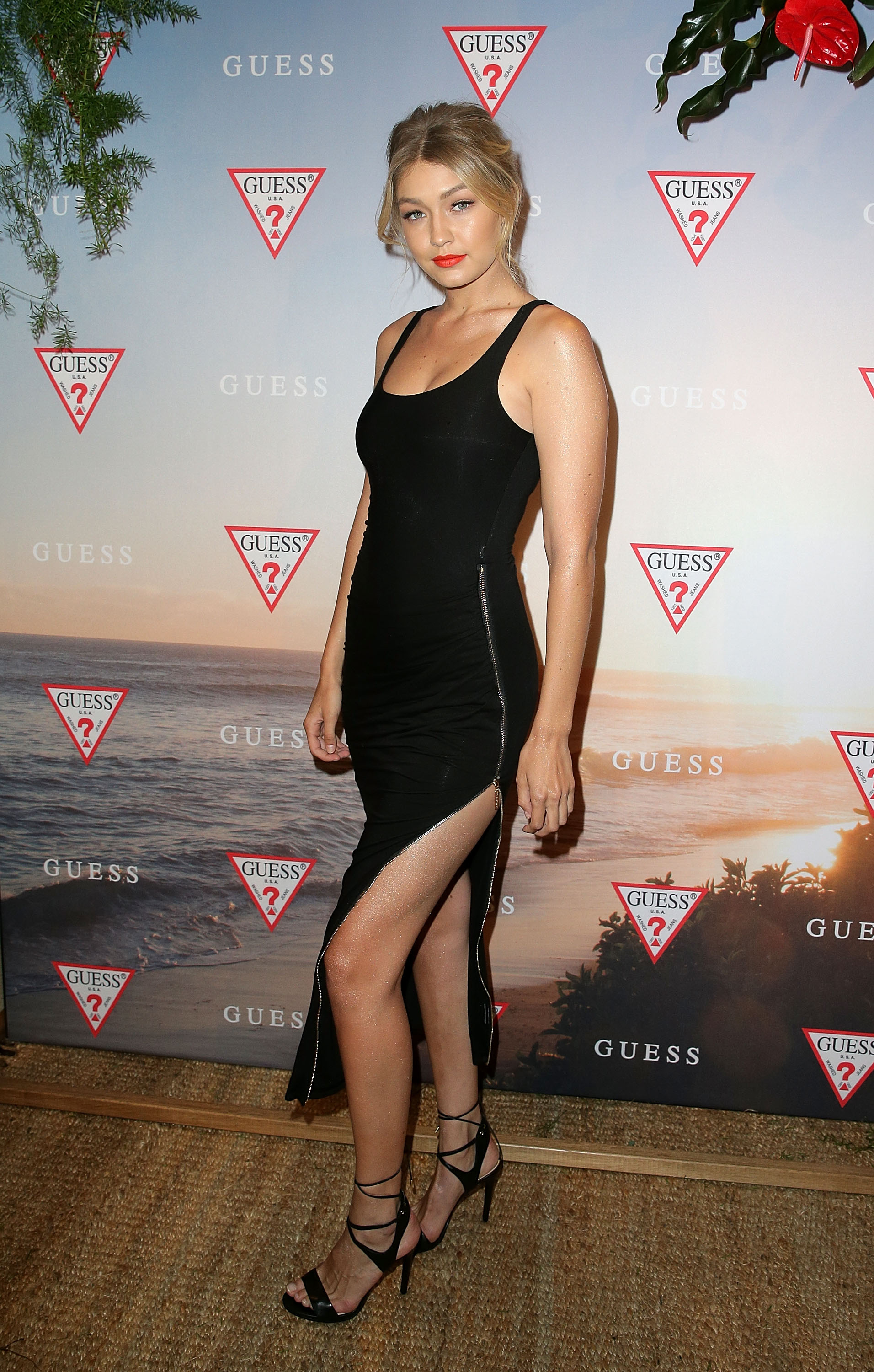 In what has sadly become a regularly-necessary action for women around the world, Gigi Hadid has responded to social media body-shamers.
The 20-year-old model shared a lengthy note on Instagram on Monday morning, firing back at Internet trolls who issue "negative opinions" and "judgment," admitting the insults have gotten under her skin.
"I'm human, and I'm not going to lie, I did let the negativity get to me a little… I came to a realization that when one gets to this point, it's important to rethink why you're doing what you do. What your message is. What you have to say," she wrote. "No, I don't have the same body type as the other models in the shows. No, I don't think I'm the best at any given show. Yes, I want to have a unique walk, but I also know I have to improve.
"No, I'm not the first or the last model of my type in this industry. You can make up all the reasons you think I am where I am, but really, I'm a hard worker that's confident in myself, one that came at a time where the fashion industry was ready for change. I'm just doing my job," she continued.
Gigi – who's currently in France for Paris Fashion Week, where she'll walk for Versace, among others – said she's proud of her curves, and even prouder that her figure is being embraced by the fashion world.
"I represent a body image that wasn't accepted in high-fashion before, and I'm very lucky to be supported by the designers, stylists, and editors that I am: ones that know this is fashion, it's art, it can never stay the same. It's 2015," she wrote. "But if you're not one of those people, don't take your anger out on me.
"Yes, I have boobs. I have abs, I have a butt, I have thighs, but I'm not asking for special treatment. I'm fitting into sample sizes," she continued," she continued. "Your mean comments don't make me want to change my body, they don't make me want to say no to the designers that ask me to be in their shows, and they definitely don't change the designers opinions of me. If they want me in their show, I'm in it. If they don't, I'm not. That's just how it is and how it will be."
If someone has a problem with her body, they're welcome to keep their opinions to themselves or unfollow her, she said.
"If I didn't have the body I do, I wouldn't have the career I do. I love that I can be sexy. I'm proud of it," added.
— Erin O'Sullivan
Copyright © 2019 by NBC Universal, Inc. All Rights Reserved.
This material may not be republished, broadcast, rewritten or redistributed.