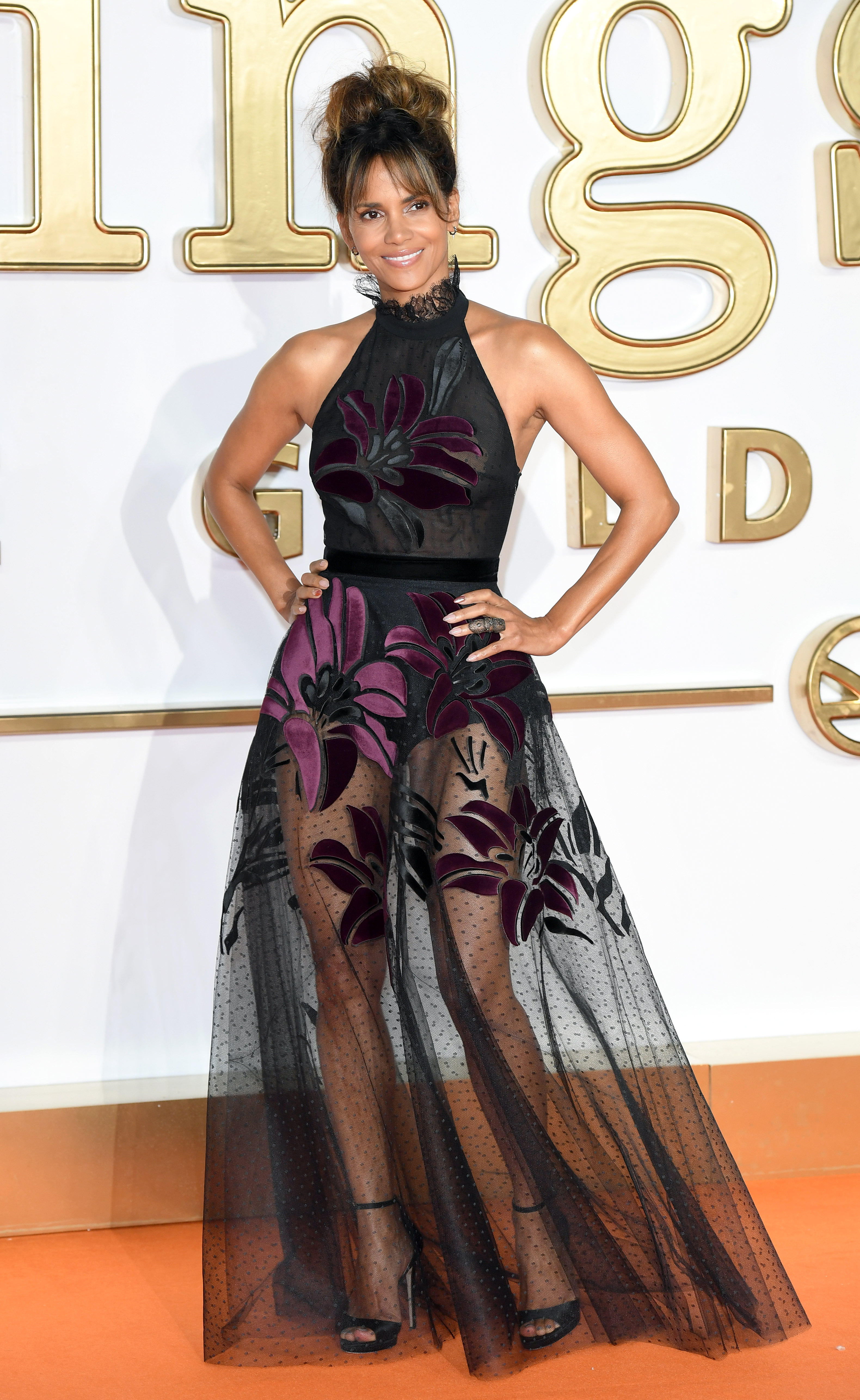 Halle Berry showed up at the London
premiere of her new movie "Kingsman: The Golden Circle" in a
completely sheer black dress that left little to the imagination! The gorgeous Elie Saab gown was festooned with maroon-colored flowers
across the see through skirt. She wore her hair up in a loose bun with very
minimal make-up, leaving the attention to her stunning Joelle earrings.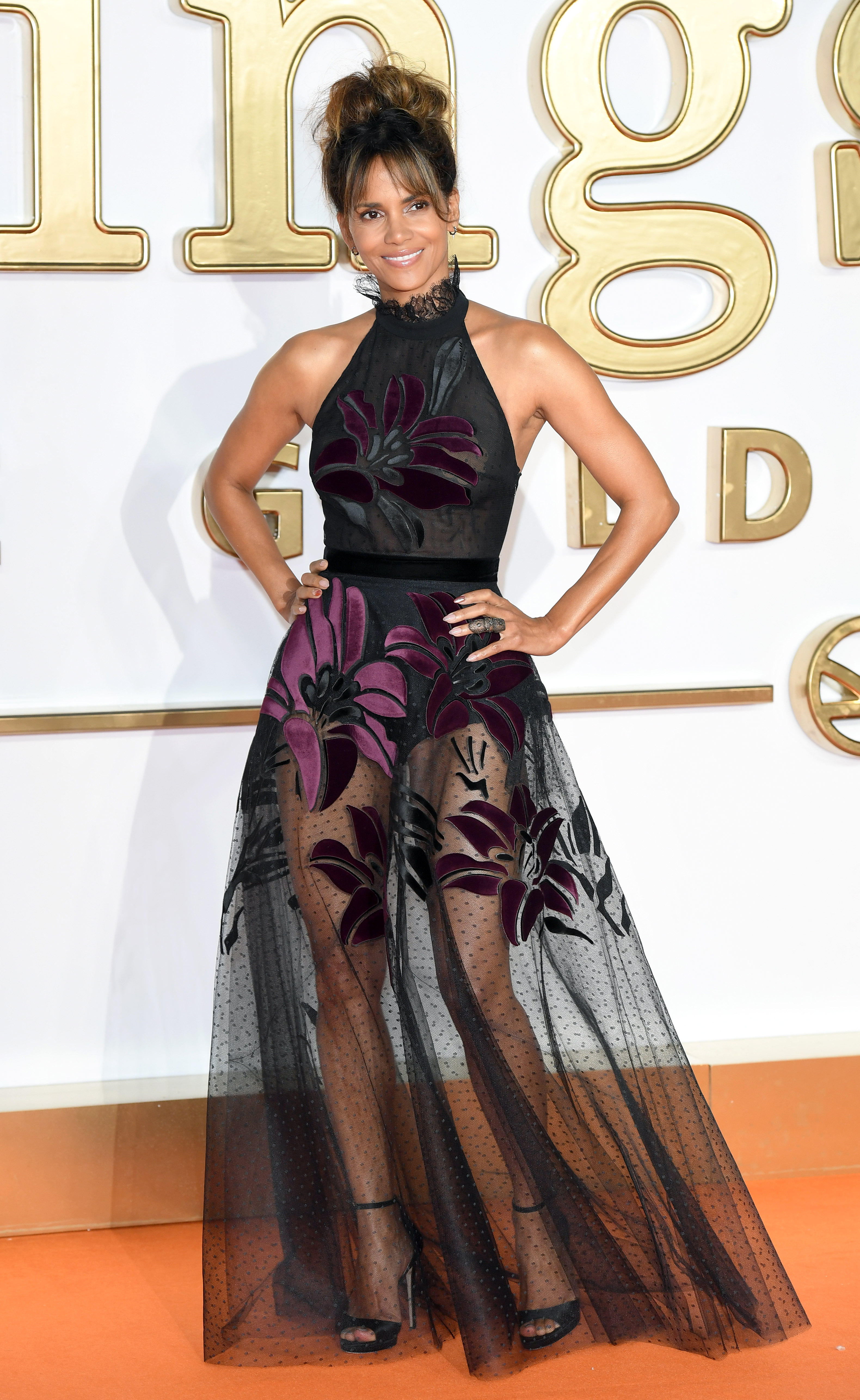 The 51-year-old Oscar winner waved to her doting fans lined up in Leicester Square, and they definitely got an eyeful of her jaw-dropping physique. It seems like the stunning actress hasn't aged a day since her sexy performance in "Die Another Day" in 2002, which earned her some nods for her incredible bod.
"Kingsman: The Golden Circle" starring Channing Tatum, Jeff Bridges, Julianne Moore and Halle Berry hits theaters this Thursday!
— Kevin Zelman
Copyright © 2020 by NBC Universal, Inc. All Rights Reserved.
This material may not be republished, broadcast, rewritten or redistributed.