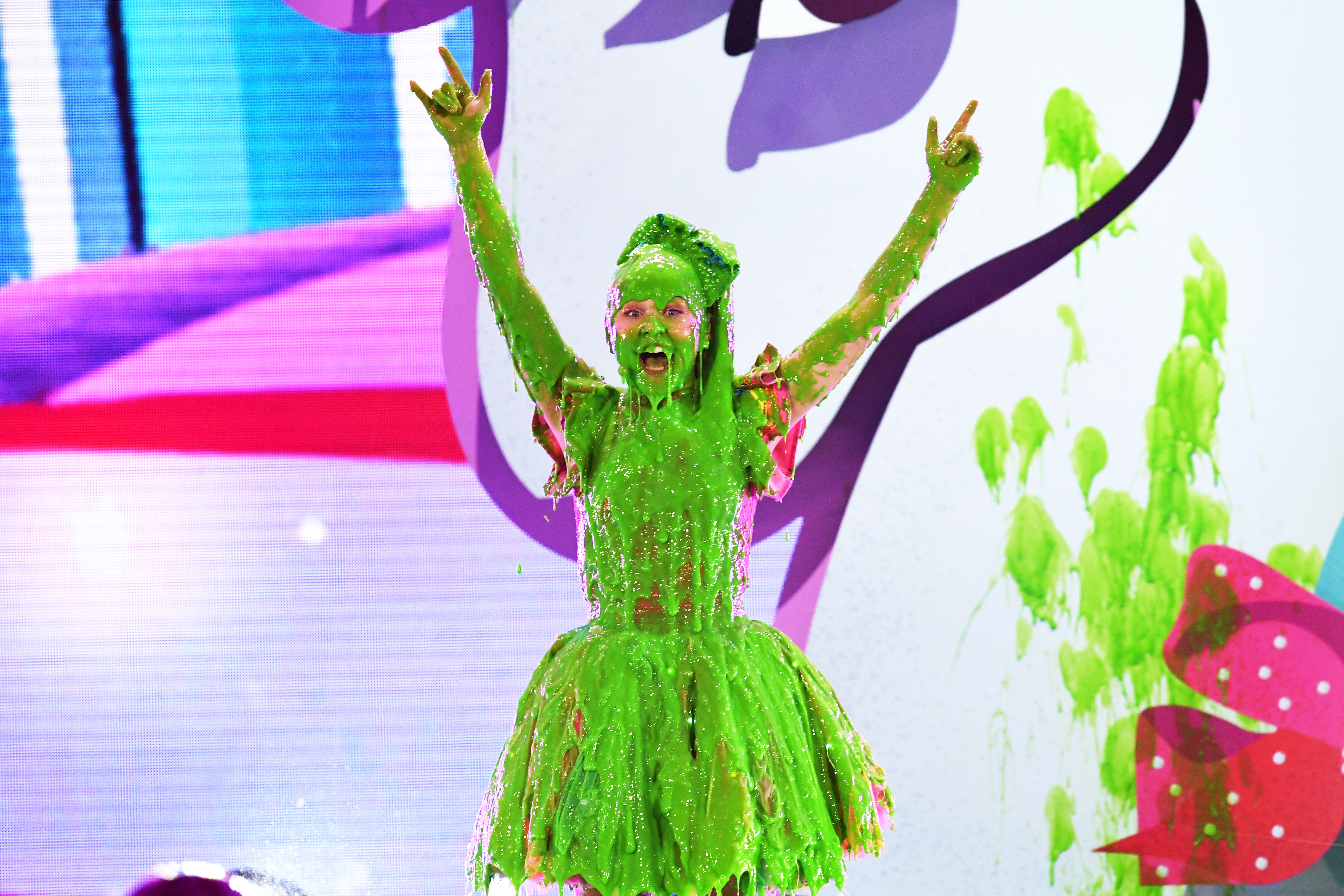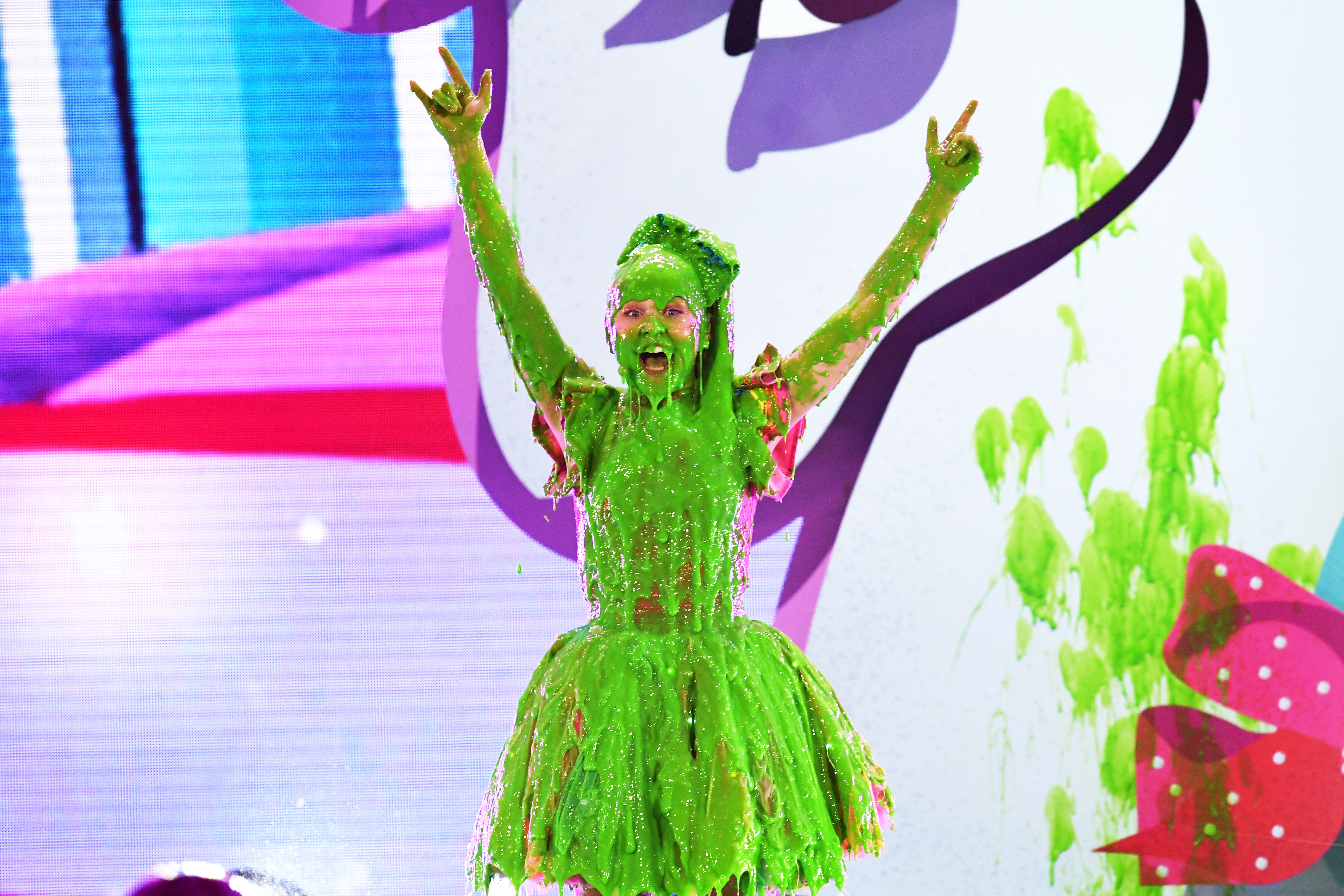 The slime machine was running at hyper flow at the 2018 Kids' Choice Awards on Saturday!
Heidi Klum, John Cena, Mel B, Shawn Mendes, and JoJo Siwa were among the big names to get slimed by the green goop as they doled out and collected awards!
Naturally, they each took the whole thing in stride like champs!
Check it out below!
Heidi Klum got it pretty bad…
John Cena should have seen it coming…
JoJo Siwa remains a slime champ!
Mel B went swinging right into it too!
YouTube star Liza Koshy managed to stay pretty clean!
Copyright © 2020 by NBC Universal, Inc. All Rights Reserved.
This material may not be republished, broadcast, rewritten or redistributed.