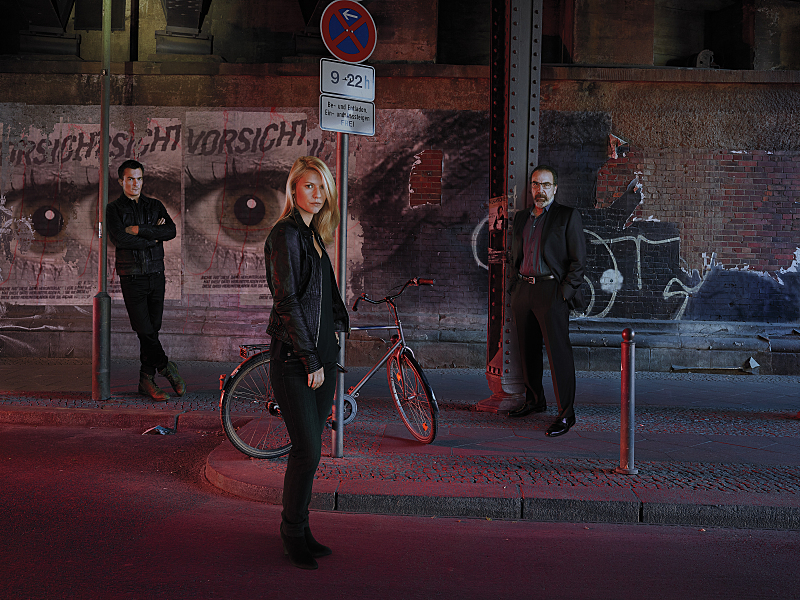 Production on "Homeland" Season 6 begins in New
York next week, but on Thursday, the show's producer, along with stars Claire
Danes and Mandy Patinkin, shared details about what's ahead when the drama returns to Showtime next year.
The first question on many minds during the Showtime series'
panel at the Television Critics Association Summer Tour is what's next for
Rupert Friend's character, Peter Quinn, who many viewers thought died at the
end of Season 5 — or at least was left with a very serious brain injury.
"Quinn is alive, I can say that much," Executive
Producer Alex Gansa said in response to a question from AccessHollywood.com
during the "Homeland" panel. "But we really want to be careful
about revealing what his condition is. I would just say that he suffered a
major stroke last season, and his very existence was in question. And so you're
going to see a very changed and altered Quinn this year. That's really all we
can say."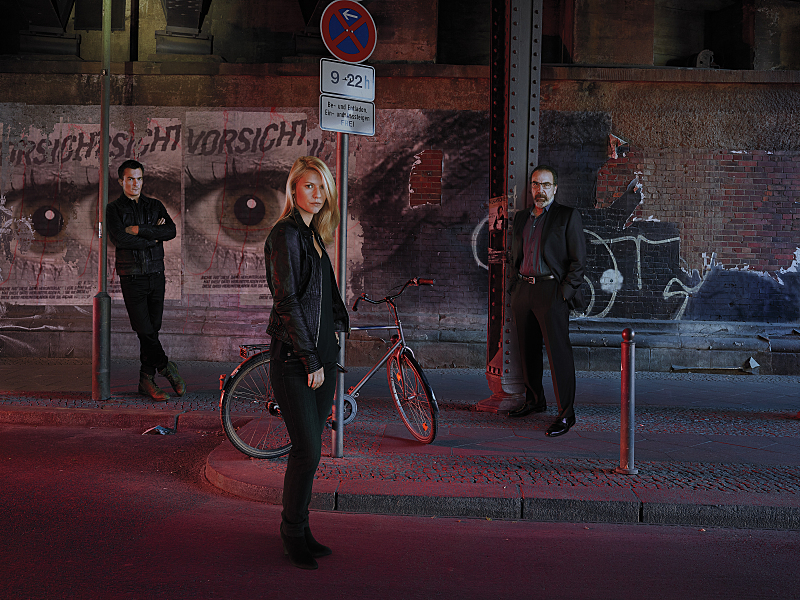 PHOTOS: 'Homeland': Scenes From Season 5
Later on in the TCA session, Gansa did say a little more about the character
"I think Quinn, this coming season, will really represent a very, you know, profound and familiar casualty of the war on terrorism," Gansa said. "That's the role he's going to play this season. And what he endured last year is different than what he is going to go through this year. It will be a completely different animal, and this year will be also suffused, I think, with the intention of attention of his daily relationship with Claire's character."
PHOTOS: Claire Danes: From 'My So-Called Life' To 'Homeland'
The new season, which won't return this fall, but instead on January 15 at 9 PM ET/PT, will focus on the time between the end of an election and the swearing in of a new president.
Gansa confirmed the "Homeland" President — new character Elizabeth Keane — is a former junior senator from New York, and the character is "a little bit Hillary, a little bit Donald Trump, and a little bit Bernie Sanders."
Keane will heavily interact with Dar Adal (F. Murray Abraham) and Saul (Mandy Patinkin), it seems.
"Dar and Saul are tasked with doing the briefings to the new president‑elect," Gansa told reporters, when asked about what Dar was up to in Season 6. "And I think if anybody represents that individual who has transcended all administrations over the past 30 to 40 years, it would be Dar. He is the ultimate barnacle on the side of the intelligence ship and probably the one who is most threatened by somebody like Elizabeth Keane, somebody who ran the black ops section of the agency for so many years, somebody who's ‑‑ who is a firm believer that the ends justify the means, somebody who's probably responsible for some of the more noble failures that the agency has engendered across the world over the last 30 or 40 years. So Dar has got skin in this game, definitely."
READ: 'Homeland' Season 6 & 'Billions' Season 2 Premiere Dates Announced
Carrie Mathison, Claire's character, is still not back and working with the CIA when the show picks up. Asked about the relationship between Carrie and Saul as the season begins, Claire hinted the two continue to have their differences.
"I think that… they have diverged — there has been a split that they've been working on repairing over the course of the last couple of seasons to varying degrees of success. And, I think that Saul has really committed himself even more fully to the agency, and Carrie rejects some fundamental principles of it. So… that's very difficult to reconcile," she said. "I don't think they've fully done it, but… they are so profoundly bonded. That's not anything that they will be able to rid themselves of, nor would they ever want to, but… I think she's ‑‑ she's matured into a very different place from where he has matured to."
— Jolie Lash
Copyright © 2019 by NBC Universal, Inc. All Rights Reserved.
This material may not be republished, broadcast, rewritten or redistributed.