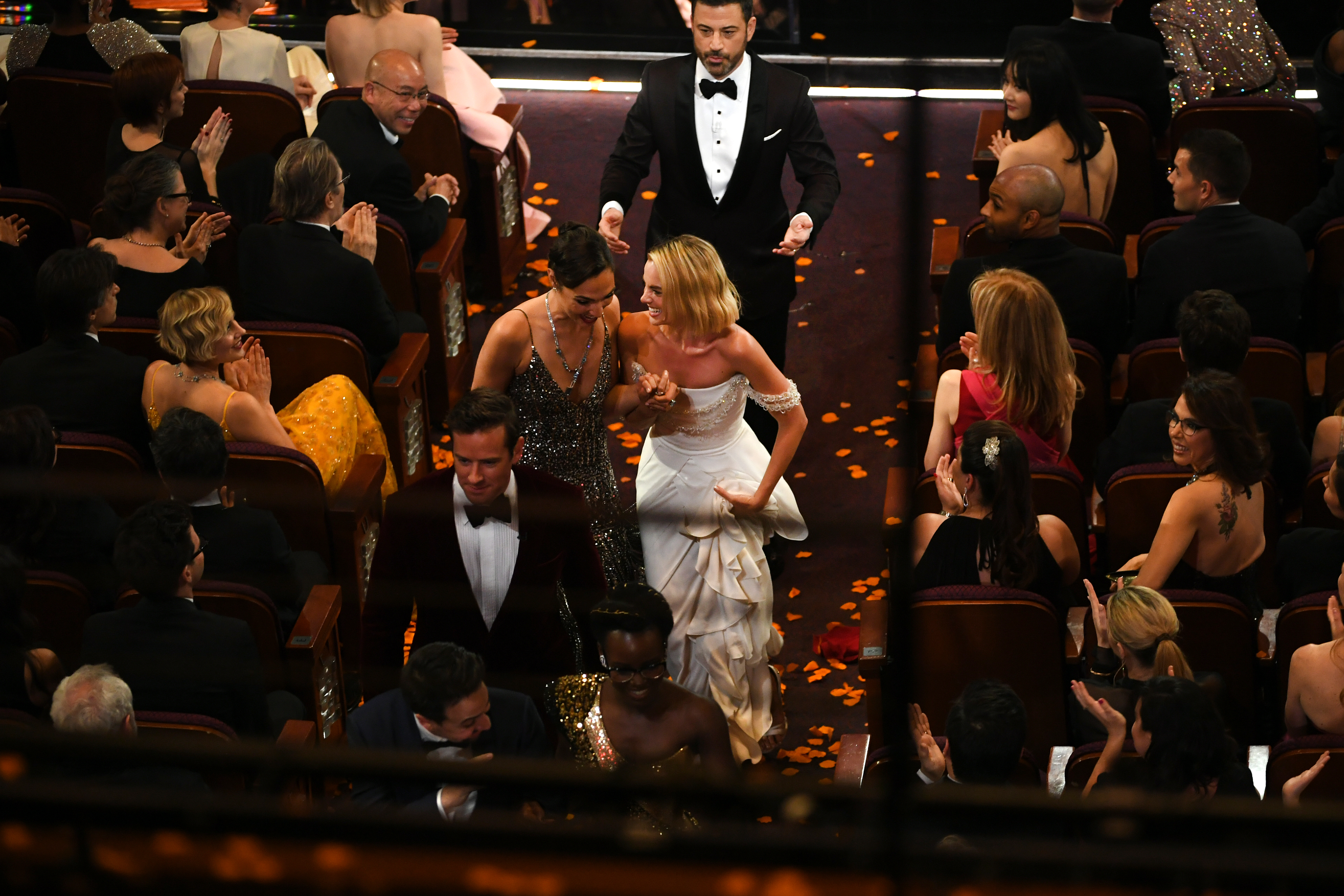 An advanced screening of "A
Wrinkle In Time" turned into a jaw-dropping, A-list event for some
moviegoers on Sunday night when Jimmy Kimmel interrupted their screening to
bring over stars for a little thanks (and snacks) during the Oscars.
Jimmy grabbed the likes of
"Wonder Woman's" Gal Gadot, "Star Wars" legend Mark Hamill,
"Black Panther's" Lupita Nyong'o, Ansel Elgort, Armie Hammer,
Lin-Manuel Miranda, Guillermo del Toro, Margot Robbie, Emily Blunt and more and
headed over to the neighboring movie theater where he surprised an audience
watching the film.
"I don't know if you know who
we are … we brought you some goodies," Gal Gadot told the audience as she
and Jimmy walked in first.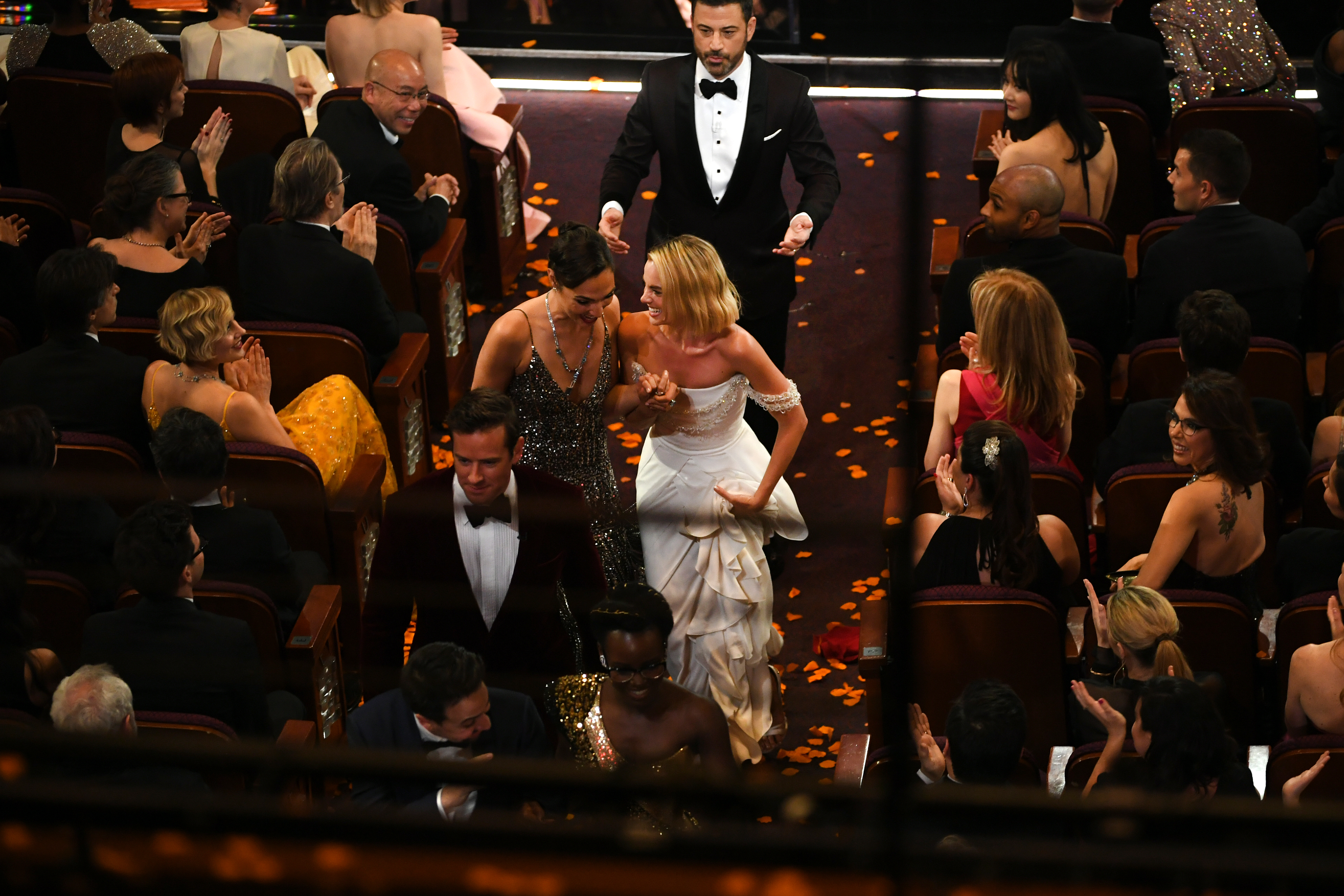 PHOTOS: Oscars 2018: The Best Dressed Stars
"We're sorry we interrupted the movie," Jimmy added.
After revealing to the crowd that they were live on the Oscars, the movie screen in front of them jumped from "A Wrinkle in Time" to live footage of front row at the Academy Awards, and the two crowds waved at each other.
WATCH: Sofia Carson Talks Fashion, Her Oscar-Nominated Faves & Gearing Up To Shoot 'PLL' Spinoff
Jimmy encouraged those at movie's
biggest night to offer their appreciation to the moviegoers for going to films
– an act that keeps them in the jobs they love.
After that was his big reveal.
The theatergoers erupted in
screams of delight, some of them standing up in shock as a flood of stars
walked in bearing treats like Red Vines, gummy bears and Junior mints and two
of them – Armie and Ansel – with hot dog cannons (think T-shirt cannon, but for
hotdogs). Guillermo and Lin-Manuel each shouldered half of a lengthy submarine
sandwich.
But before the fun moment ended,
one movie-going patron got more than just snacks and some celebrity
interactions. A man who introduced himself as Mike, from Lake Elsinore, Calif.,
got to takeover Jimmy's job, introducing the next two presenters – Tiffany
Haddish and Maya Rudolph.
WATCH: Oscars 2018: The Hottest Trends That Dominated The Red Carpet
Leave it to Jimmy to pull off yet another epic Oscars stunt!
— Jolie Lash
Copyright © 2018 by NBC Universal, Inc. All Rights Reserved.
This material may not be republished, broadcast, rewritten or redistributed.