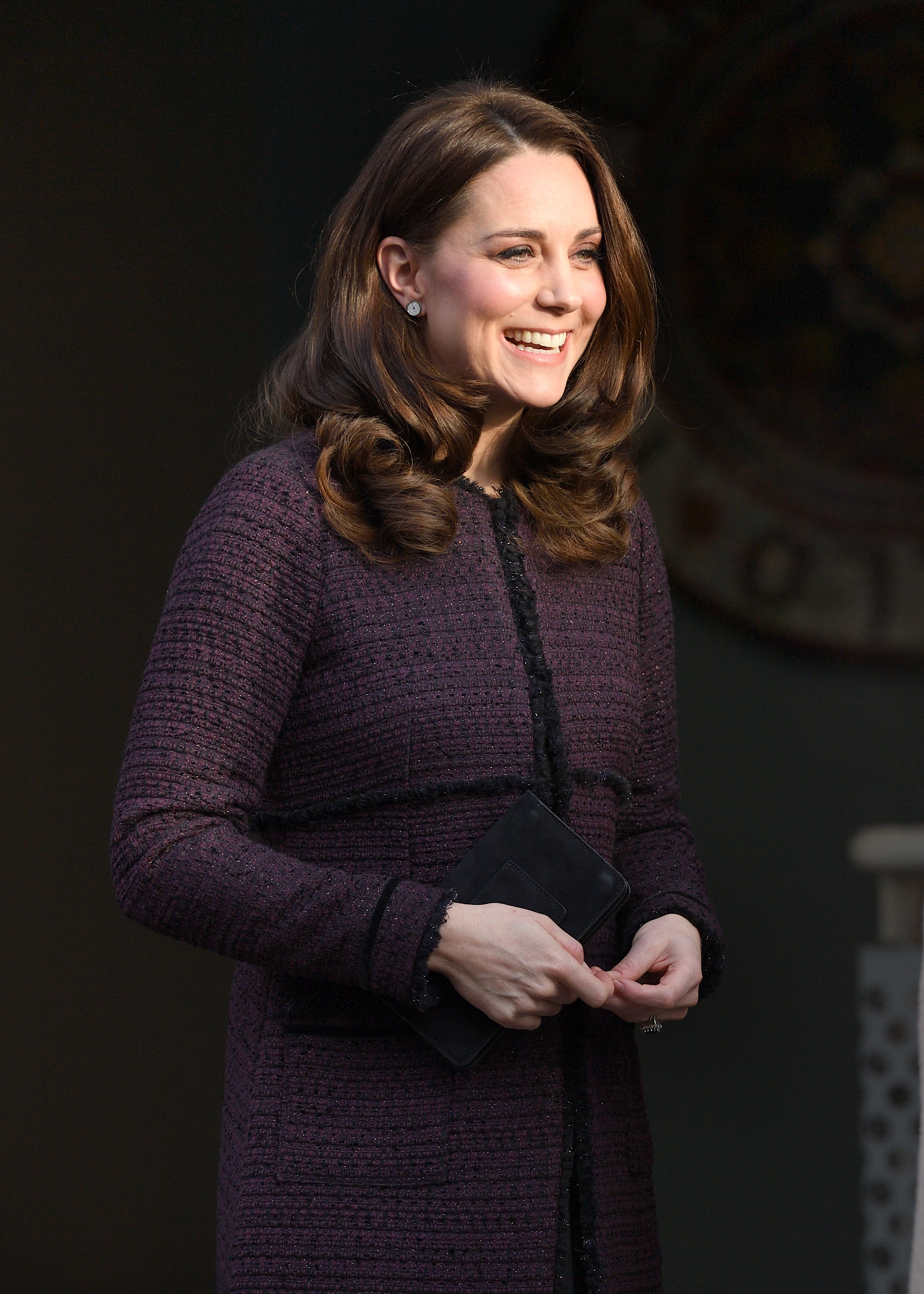 Kate Middleton is
delivering a bit of Christmas magic!
The Duchess of
Cambridge handed out Christmas presents at the Rugby Portobello Christmas party
for the 'Magic Mums' group on Tuesday and looked absolutely radiant in a
plum-colored wool coat. The royal, who is expecting her third baby, was glowing
and looked relaxed as she greeted children and their families. The Duchess was
all smiles throughout her appearance and was also spotted waving to the crowds
as she carried a bouquet of blush roses.
Kate nailed her
maternity style in a Seraphine plum coat, black tights and black
velvet heels and a coordinating Mulberry clutch. She wore her hair down in
bounden curls and polished off the look with minimal makeup.
WATCH: Kate Middleton's 10 Most Stylish Moments of 2017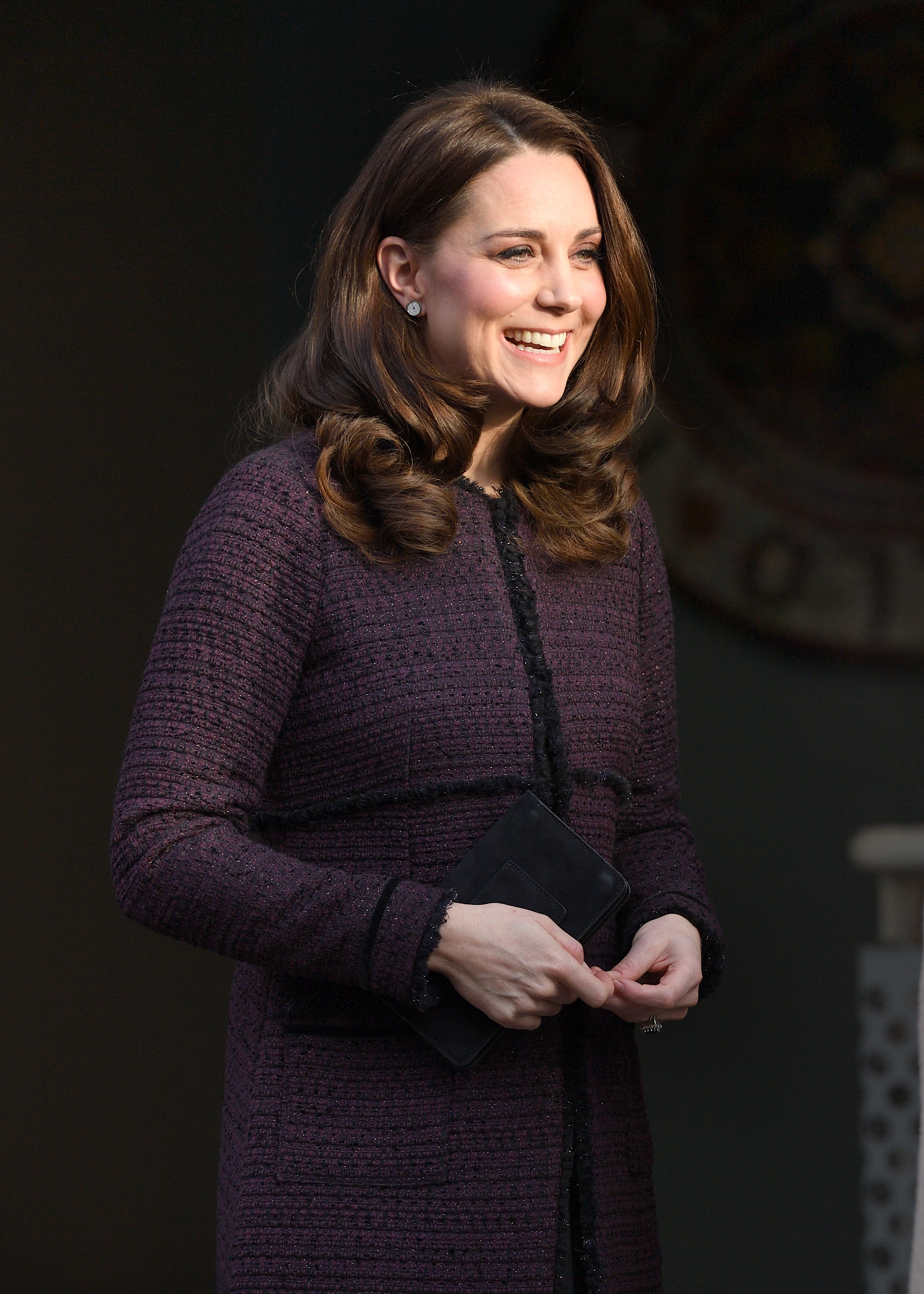 Kate was also
spotted giving a helping hand as she set up for the children's Christmas party!
The Duchess helps set up for a Christmas party which will take place @RugbyPortobello Trust's community centre later today. pic.twitter.com/UDNBgGUVxi

— Kensington Palace (@KensingtonRoyal) December 12, 2017
While Kate was busy
prepping other children for the holiday season, her husband Prince William has
been busy putting in a good word with Santa Clause for their son, George.
Earlier this month Wills talked to the man in the big red suit and revealed
what Prince ice George wanted this year!
— Kevin Zelman
Copyright © 2019 by NBC Universal, Inc. All Rights Reserved.
This material may not be republished, broadcast, rewritten or redistributed.