Kendra Wilkinson and Hank Baskett are committed co-parents.
Just two days after Kendra revealed that she and Hank were officially parting ways, the exes reunited for their daughter Alijah's first soccer match and were both captured cheering for the little one in a series of videos posted to Kendra's Instagram story.
The 3-year-old happily hit the field with her teammates in multiple clips, but got a gentle nudge from her famous mom in another after being adorably reluctant to rejoin the game.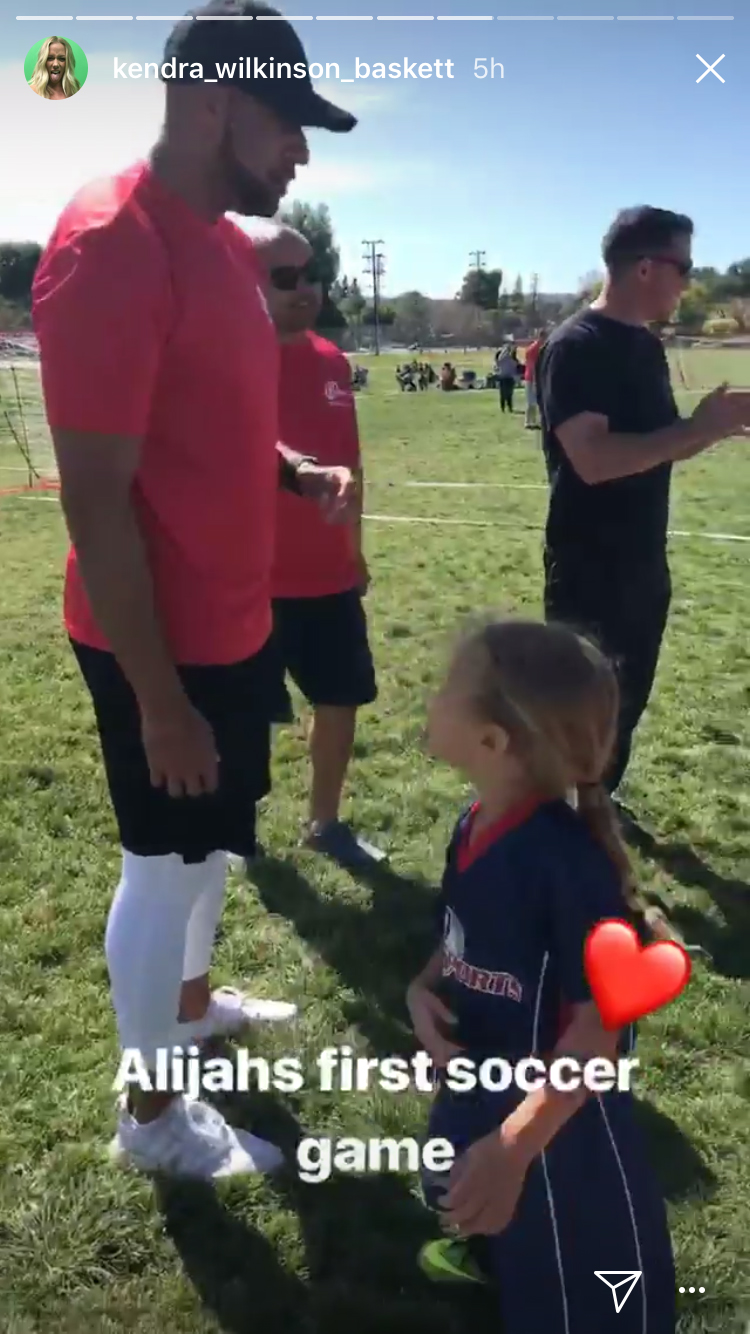 WATCH: Kendra Wilkinson Has Epic Snow Day With Son Amid Hank Baskett Split Reports
"Who's having fun?" Hank asked the kids, as Alijah ran up and tapped him on the leg.
Kendra was emotionally candid on social media in recent weeks as she and Hank navigated the end of their eight-year marriage, posting tearful videos expressing her fear for the future and their family.
WATCH: Kendra Wilkinson Hints At Split From Hank Baskett In Emotional Instagram Posts
But her split announcement on Friday had a more hopeful tone, as she thanked Hank for their time together while captioning a heartfelt selfie with her former husband.
"We are both amazing parents and our kids will be happy n never know the difference other than seeing mama smile," Kendra wrote.
She seems to be keeping happily true to her word so far. In addition to supporting Alijah, the 32-year-old also attended son Hank IV's hockey game over the weekend.
It's great to see Kendra in better spirits!
— Erin Biglow
Copyright © 2019 by NBC Universal, Inc. All Rights Reserved.
This material may not be republished, broadcast, rewritten or redistributed.