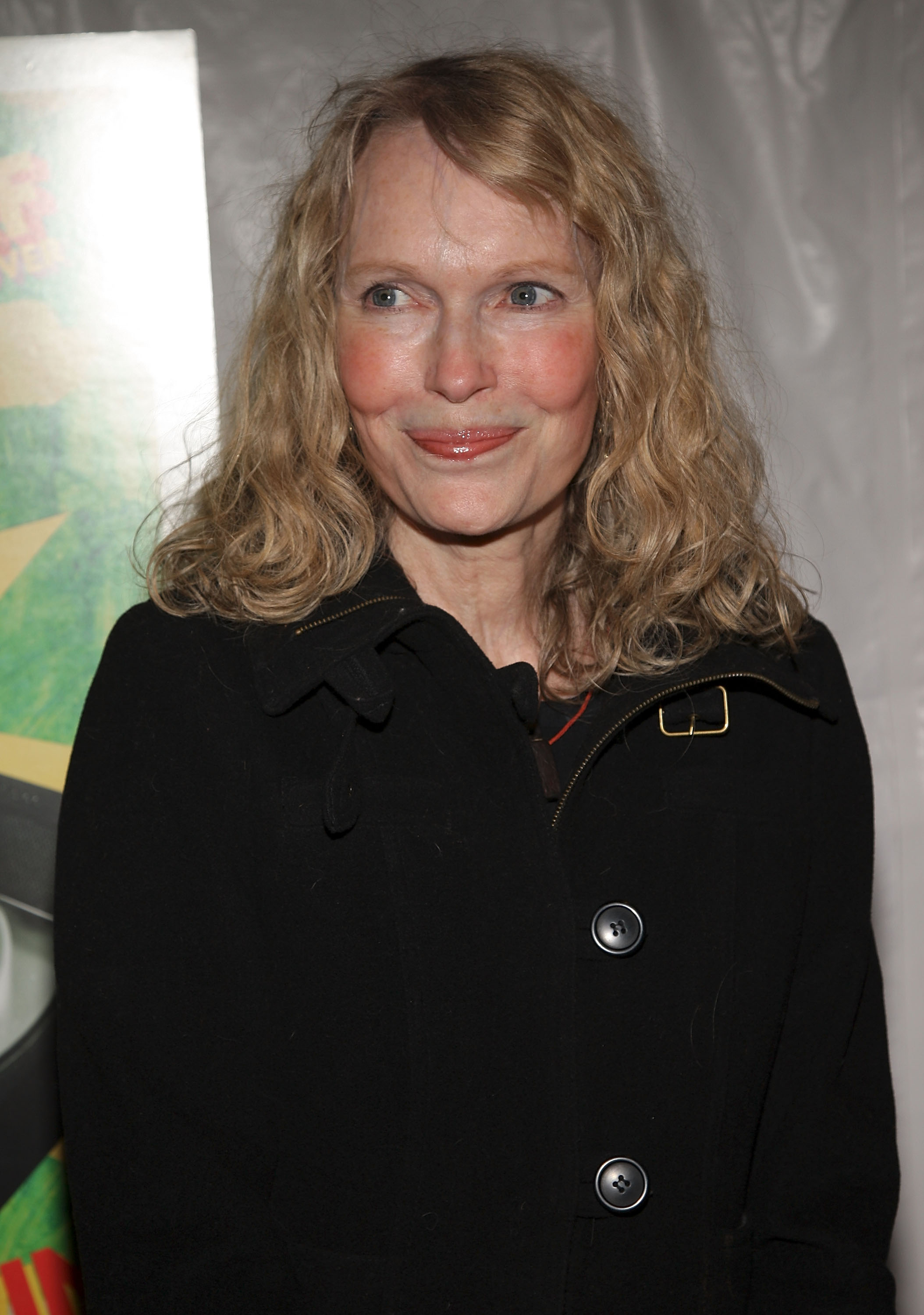 Mia Farrow has ended her hunger strike after 13 days, the actress told People.
"I couldn't do it," Mia told the mag. "I just got weaker and weaker."
Mia, 64, had planned to fast for 21 days to protest the expulsion of 16 aid agencies from the embattled region of Darfur, placing a million people in danger of starvation. The actress is currently serving as a UNICEF Goodwill Ambassador.
"My doctor visited on Wednesday and told me to have sugar immediately because my blood sugar count dropped," Mia said. "He told me I could go into seizures."
Mia added that she lost 13 pounds during the fast, but wishes she could have held on for longer.
"I was very disappointed," she told the mag. "I am a very stubborn person and very determined. I had modified my goal from 21 days and really hoped that I would reach my goal of fasting for 16 days, which is the number of aid agencies expelled."
According to People, she passed the time listening to classical music, reading books, and had an emotional viewing of "Schindler's List."
"I cried and cried," she said. "I got very emotional at the drop of a hat.
"I feel so much better with the food in my system," she added. "While a million people in Darfur are facing starvation, I have the ability to end my fast. These people do not have that option. If I have any use at all, it is to speak for them."
However, while Mia had to stop her fast, another star claims to be taking over for her – Virgin CEO Sir Richard Branson.
"I'm honored to be taking over the fast for the next three days from Mia Farrow in her courageous stance to support the people of Darfur," he said in a statement to Entertainment Weekly on Friday, making the total shared fast 16 days – the number of aid agencies removed from the area. "Over a year ago I traveled to Darfur and was horrified with the stories people of all ages shared with us. We cannot stand and watch as people suffer."
Copyright © 2023 by NBC Universal, Inc. All Rights Reserved.
This material may not be republished, broadcast, rewritten or redistributed.