Scarlett
Johansson has taken on Ivanka Trump once again.
The
"Avengers: Infinity War" star made a surprise cameo during this
week's "Saturday Night Live," reprising her role as the First
Daughter and White House adviser in a cold open sketch.
"I'm right here, father," Scarlett said in character, after Alec Baldwin's President Trump
asked for the next "ornament" to put on the White House Christmas
tree.
"I'm right here, father." #SNL pic.twitter.com/1X8vqgN9Pr

— Saturday Night Live – SNL (@nbcsnl) December 17, 2017
WATCH: Scarlett Johansson On The Possibility Of A Black Widow Standalone Movie
Scarlett went on to skewer Ivanka's husband and fellow White House adviser Jared Kushner.
"He's packing a go bag before the FBI arrives," she deadpanned, when Alec's President Trump asked about Jared's absence from the festivities.
PHOTOS: Ivanka Trump: The Fashionable First Daughter
"I will always remember that one time I heard him talk," Scarlett's Ivanka reminisced, before commenting on her father's endorsement of former Alabama Senate candidate Roy Moore.
"As I said, there's a special place in hell…and we're all there," she said, referencing a comment the real Ivanka gave to the Associated Press last month about the allegations of sexual misconduct facing Moore.
Scarlett made her "SNL" debut as Ivanka last season, in a faux ad for a fragrance called "Complicit."
The timing of her newest appearance is likely no coincidence. She and "Weekend Update" co-anchor Colin Jost took their relationship public last month, attending the 2017 Museum Gala in New York City together.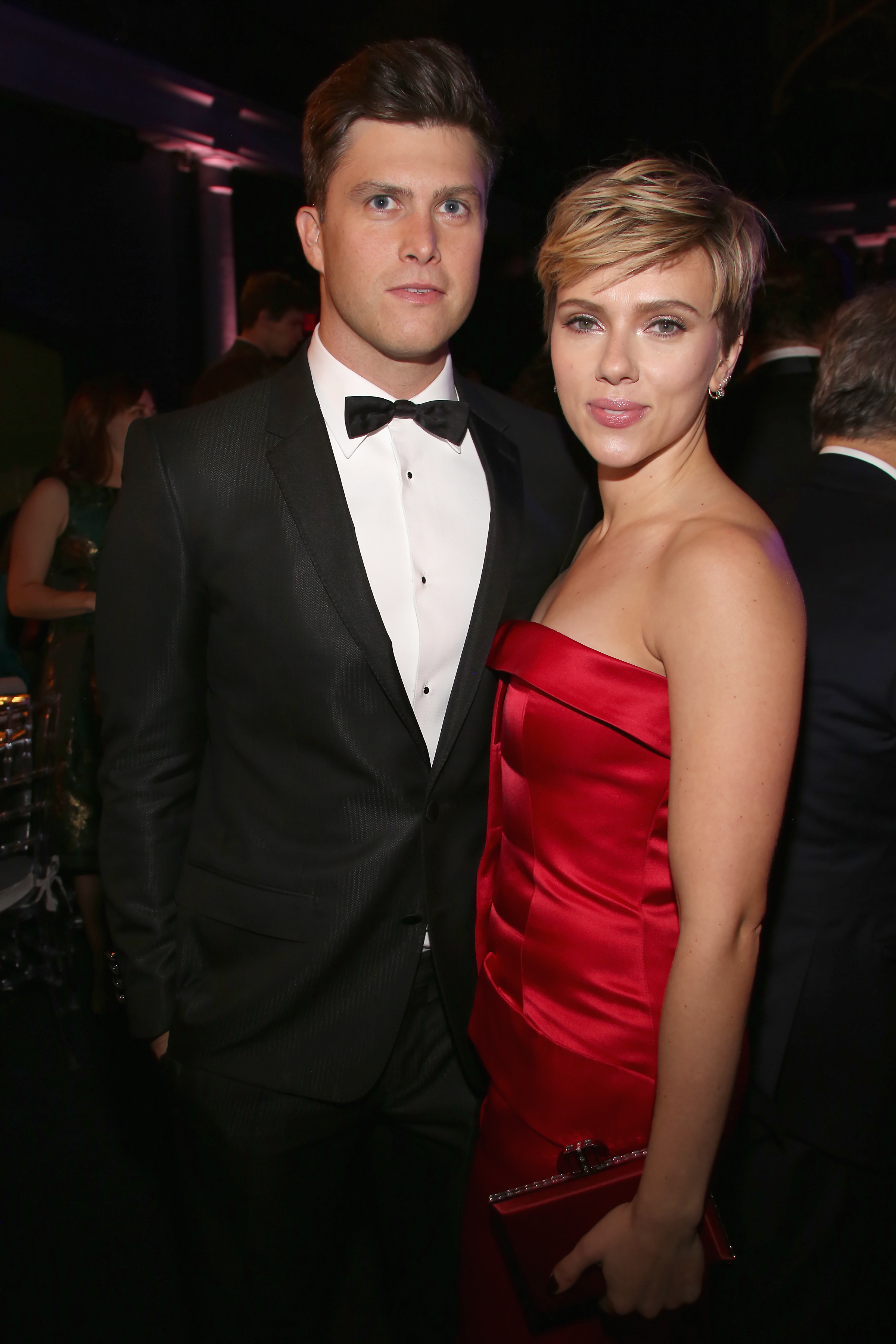 MORE: Scarlett Johansson's Relationship With 'SNL' Star Colin Jost Getting Serious
Eagle-eyed viewers may have caught the pair getting cozy on the sly during "SNL's" goodbye segment in Rockefeller Center's ice rink this week, when cameras briefly caught them skating away hand-in-hand behind host Kevin Hart.
As if dating Scarlett weren't enough, Colin has another reason to celebrate this holiday season. Last week, he and his "Weekend Update" co-anchor Michael Che were named "SNL's" new head writers.
— Erin Biglow
Copyright © 2018 by NBC Universal, Inc. All Rights Reserved.
This material may not be republished, broadcast, rewritten or redistributed.