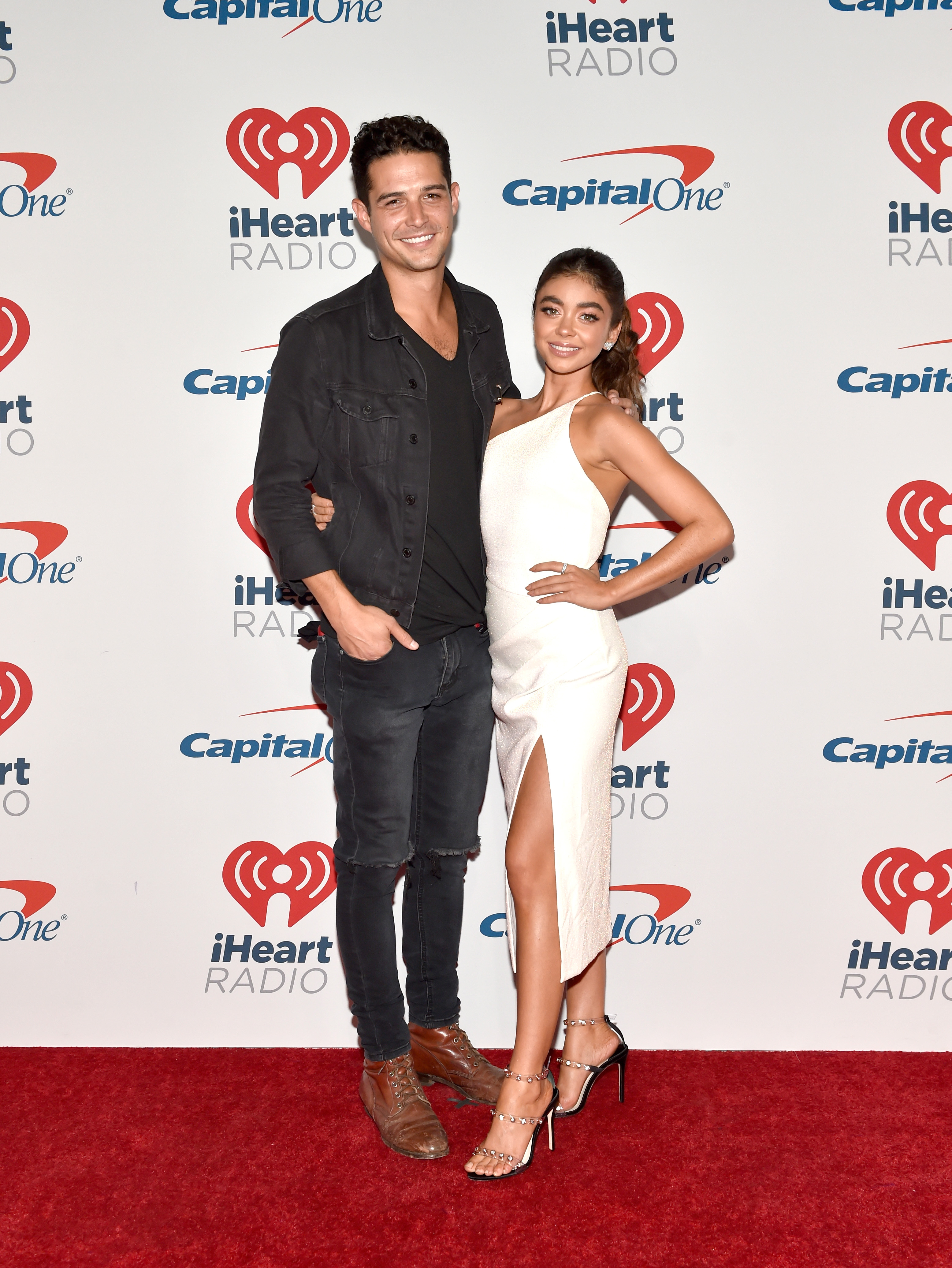 Wells Adams isn't afraid to go to bat for his girlfriend!
The "Bachelor in Paradise" bartender had choice words for an Instagram troll who criticized Sarah Hyland's thin figure on Friday.
Wells' social media spat was triggered by a selfie Sarah posted in a tiny red-and-gold bikini. The "Modern Family" star tagged the photo "#FeelinMyselfFriday," encouraging others to feel confident in their skin.
"Thought I came up with a cool new hashtag… turns out I'm wrong," she joked in her caption. "ALSO. Turns out I'm not the first person to take a selfie in the bathroom… weird. #showyourscars #gryffindor."
While many celebs – including Paris Hilton and Emily Ratajkowski – left supportive comments on the snap, multiple Insta users got negative, lambasting Sarah for her weight.
"Eat a doughnut," one hater wrote.
Upon noticing the hateful remark, Wells quickly quipped back at the troll: "Eat s***."
The snappy comeback won over Sarah, who took to Twitter to express her affection for her Bachelor Nation beau.
"I love @WellsAdams," the 27-year-old announced, attaching the Insta exchange with her tweet.
I love @WellsAdams pic.twitter.com/KRauceyaRs

— Sarah Hyland (@Sarah_Hyland) October 5, 2018
In addition to taking on her hater, Wells made his thoughts on Sarah's figure crystal clear in a cheeky comment of his own.
"Please come home now. K thanks," the radio host flirted.
WATCH: 'Bachelor In Paradise': Sarah Hyland Talks Watching The Show With BF Wells Adams
Copyright © 2019 by . All Rights Reserved.
This material may not be republished, broadcast, rewritten or redistributed.