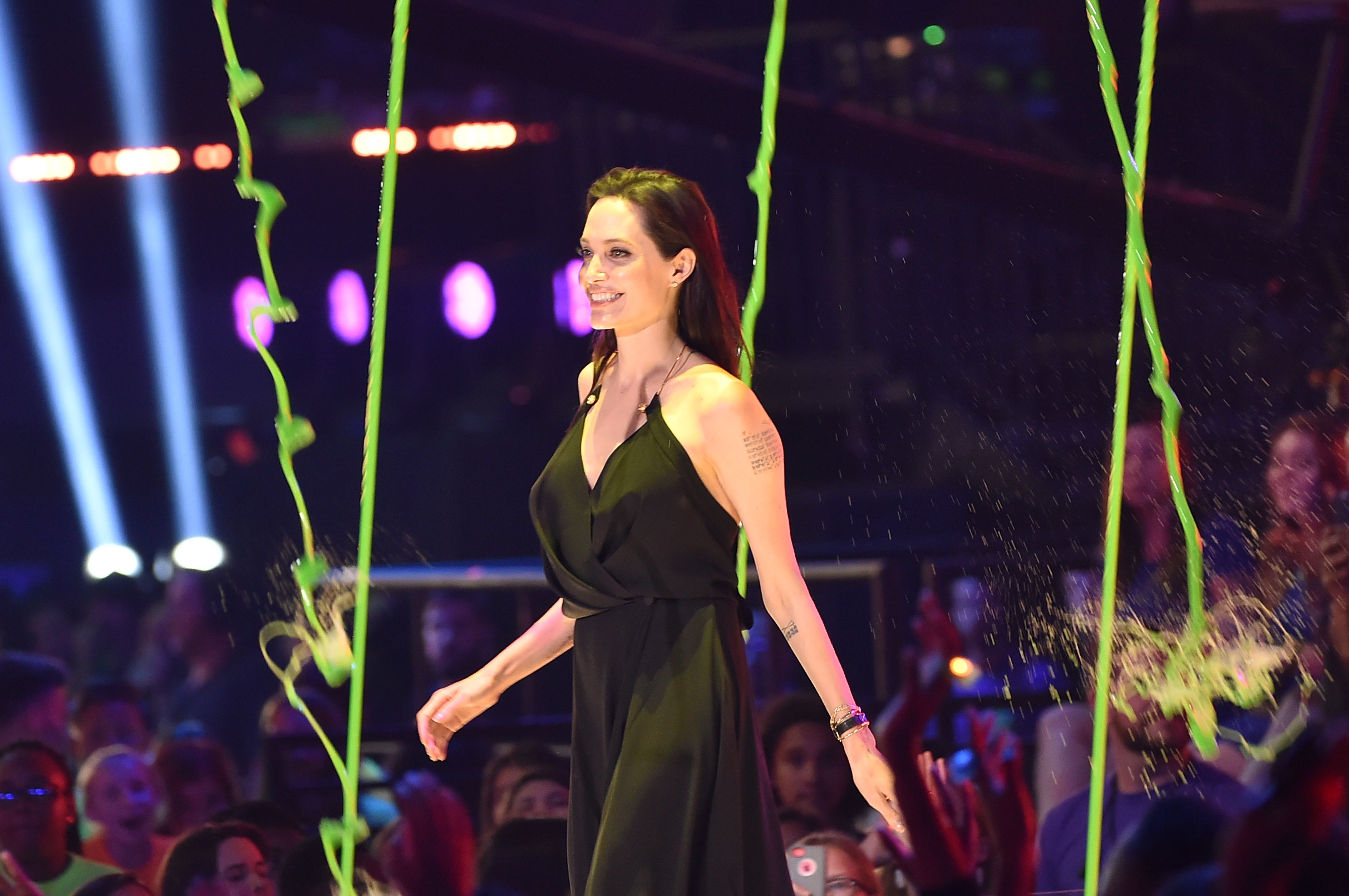 Angelina Jolie made her first post-surgery appearance Saturday at the Kids' Choice Awards.
After winning the blimp for Favorite Villain, Access Hollywood's Stephanie Bauer asked the "Maleficent" star if she was relieved that she avoided getting slimed.
The actress smiled and nodded in response to the gooey question backstage.
PHOTOS: 2015 Kids' Choice Awards: Stars Bring Their Children
When accepting her award, Angelina gave a speech to inspire people to be proud of their uniqueness.
"Thank you so much to all the kids who voted. I want to say that when I was little, like Maleficent, I was told that I was different and I felt out of place and too loud, too full of fire and never good at sitting still, never good at fitting in. And then one day I realized something, something I hope you all realize. Different is good. So, don't fit in, don't sit still, don't ever try to be less than what you are and when someone tells you that you are different, smile and hold your head up high and be proud," she said. "And, and as your villain, I would also say, cause a little trouble. It's good for you."
PHOTOS: 2015 Kids' Choice Awards Orange Carpet
The superstar was joined at the awards by two of her children, Zahara and Shiloh, who sat with their mom in the front row. At one point, the trio got a special photo op with singer Meghan Trainor.
Angelina penned an op-ed piece published by the New York Times on Tuesday revealing she recently underwent preventative surgery to remove her ovaries and fallopian tubes in an effort to reduce her risk of being diagnosed with cancer.
— Paige Feigenbaum
Copyright © 2023 by NBC Universal, Inc. All Rights Reserved.
This material may not be republished, broadcast, rewritten or redistributed.