The products featured in this article are selected from brands that are partners of NBCUniversal Checkout. If you buy something through our links, Access Hollywood makes a commission on your purchase. Prices are accurate as of publish time. Items are sold by retailer, not Access Hollywood.
Earth Day is every day! Switch out some of your favorite daily items with these sustainable must-haves that'll keep your routine and your carbon footprint on point.
Feel good knowing you're doing your part to help the environment while also staying on top of the latest trends. Bonus? These products make life not only more stylish, but easier too!
From sleek tumblers and stemless wine glasses that'll keep your beverages perfectly chilled, to skincare with only the cleanest ingredients to give you a radiant glow, we've got all the items you need to take your sustainability to the next level.
And don't think your closet is getting left out! A breathable athleisure dress from Venus Williams' Eleven line and Pour Les Femmes' soft pajamas set will add Earth-friendly essentials to your personal wardrobe.
Sunbathers Short Sleeve Short PJ Set
by Pour Les Femmes$225.00Pour les femmes' sunbathers short sleeve cropped pant pajama set in pink. Featuring short sleeves, a button-front top with a breast pocket and paired with an adjustable elastic waistband cropped pant. This garment includes a matching lingerie bag.
Fold-Up Bag
by Paravel$65.00The perfect extra bag. Paravel's roomy, feather-light duffle that folds down and zips completely flat for storage or travel. Features a deep interior zippered pocket and one exterior quick access pocket. Use it daily for the gym, slide it over the handles of your wheeled luggage as a personal item using the smart sleeve, or throw it in your carry-on as an extra bag for the trip home.
Cast Iron Always Pan
by Our Place$155.00The bestselling always pan just got even more iconic. We took the multifunctionality that made the original nonstick always pan a sellout and created the first-ever, 8-in-1 cast iron version. Made from heirloom-quality, super-easy-to-care-for enameled cast iron, our newest version of the always pan will change the way you cook at home' forever.
Main Plates
by Our Place$40.00Our hand-painted, porcelain, easy-stacking plates have a lip to keep all the messy stuff where it belongs. Dishwasher and microwave safe means less time in the kitchen, and more time dishing with friends and fam. Set of four, designed for big appetites.
Moon Desert Dress
by Eleven by Venus Williams$98.00This tennis dress features princess seams and a waterfall hem, perfectly accentuating your figure. Includes a shelf bra for extra support. The fabrication is both breathable and moisture-wicking. Pair with your favorite tennis shoes to hit the court or sneakers for a street look.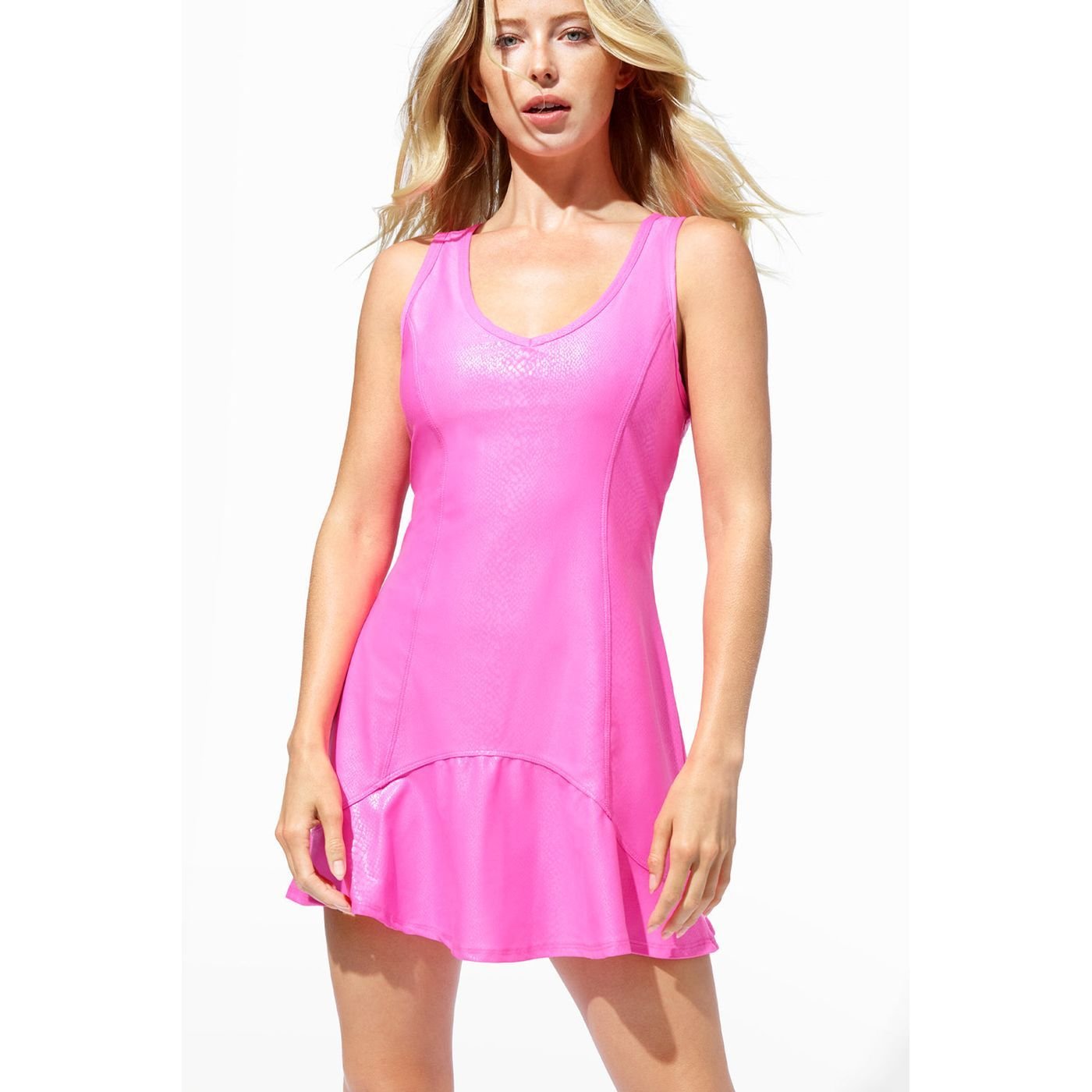 Unicorn Magic Stemless
by Corkcicle LLC$32.95Our sparkliest Stemless addition yet. Crafted from stainless steel with proprietary triple insulation, Unicorn Magic Stemless keeps your favorite wine chilled and looks good doing it. Add a little shine to your wine. Stemless Wine Cup holds 12oz of your favorite beverage. It's perfect for whites, reds, or Rosé.
Rocks Glass Set
by Corkcicle LLC$39.95Enjoy your favorite spirits anytime in our double-walled Rocks Glass Set. Crafted with lightweight yet durable glass that's hot and cold ready, it makes the perfect addition to your at-home bar or a gift-ready surprise for a friend. Our modern, double-walled design retains your drink's temperature longer and prevents condensation. So sip back, relax and enjoy.
Sierra Tumbler
by Corkcicle LLC$37.95Keep your travels smooth and your style cool with the all-new Sierra Collection. Classic Corkcicle silhouettes are now available in hues inspired by nature, designed for adventure, and made to last.
Metallic Tumbler
by Corkcicle LLC$34.95The coolest complement to your favorite coffee, smoothie or cocktail, Metallic Tumbler adds a touch of lustrous delight to every sip. Available in a variety of polished colors and finishes, this stainless steel cup is perfect for easy filling and seamless sipping on the go.
Day & Night Routine
by Bubble Skincare$62.00An all-day and all-night skincare routine that fights acne, improves texture, and leaves your skin completely refreshed day after day. Cleanse with Fresh Start, balance with Bounce Back, reduce scarring and even tone in the morning with Day Dream, fight acne at night with Super Clear, and moisturize with either Level Up or Slam Dunk (whichever one works better for your skin type).
The Re-Set
by Bubble Skincare$32.00This two-step total skin do-over rebuilds your face from the pores up to revitalize your skin barrier and reignite your confidence. First, Deep Dive AHA+PHA Exfoliating Mask removes dead skin cells and excess sebum to reveal softer, smoother, more radiant skin. Then, Float On Soothing Facial Oil nourishes your skin barrier for a transformative refresh.
Travel Napper
by Bearaby$209A travel weighted blanket for taking calm along wherever you go. Comes in a convenient duffel bag.
Plain + Perfect
by 10 Grove$200.00Our fitted sheet and a pair of pillowcases is truly Plain + Perfect. Sometimes simple is all you need. Our linens are beautifully wrapped in recyclable paper envelopes, ready to be gifted (whether to yourself or someone special). Each piece at 10 Grove is sustainably made at our own factory in Houston, TX so you can enjoy luxury quality at the most honest price.
Duvet Cover
by 10 Grove$185.00Protect your comforter, while keeping bedtime extra cozy. Our Duvet Covers feature four corner ties to keep your duvet in place, while a hidden zipper closure prevents your duvet from playing peek-a-boo. Our linens are beautifully wrapped in recyclable paper envelopes, ready to be gifted (whether to yourself or someone special). Each piece at 10 Grove is sustainably made at our own factory in Houston, TX so you can enjoy luxury quality at the most honest price.
Copyright © 2023 by NBC Universal, Inc. All Rights Reserved.
This material may not be republished, broadcast, rewritten or redistributed.