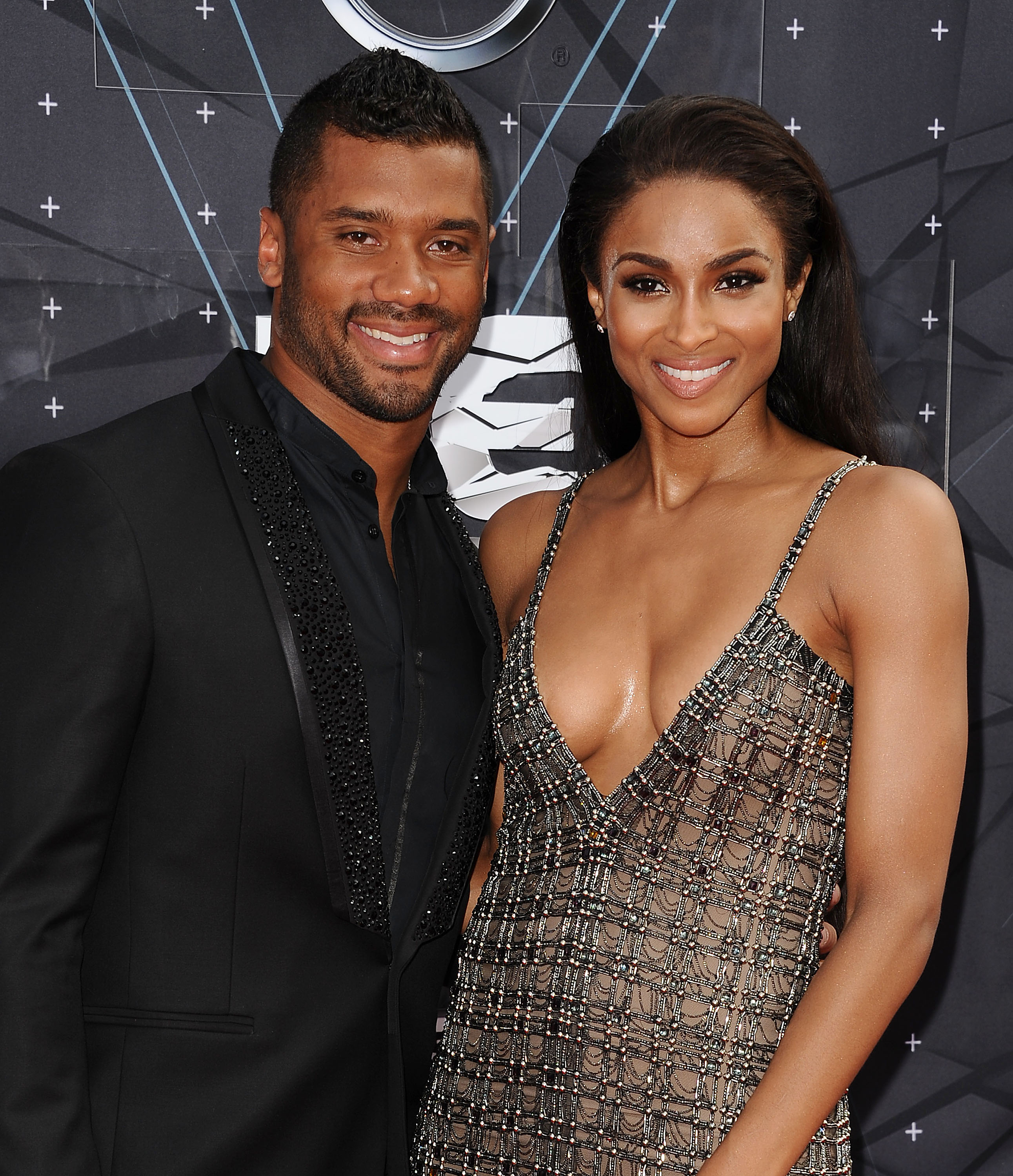 Ciara is holding on to her goodies. During an appearance on Access Hollywood Live Thursday, the singer opened up about her decision to practice celibacy with Seattle Seahawks quarterback boyfriend Russell Wilson.
"It's until the deal is sealed. Absolutely!" the "I Bet" singer said when asked if the pair plan to hold off on sex until marriage.
She admitted that practicing abstinence is hard sometimes, adding, "I think both of us look at each other and we're like – whew! But we take it one day at a time and keep it going with each other, and I'm really enjoying every day that we're sharing."
Ciara said she was not at all bothered the first time Wilson publicly discussed their decision to remain celibate.
"It was an organic thing for him and I think he was just being honest about where we are," Ciara told Kit Hoover and guest co-host Dave Karger on Thursday.
Earlier in the week, Wilson told Access Hollywood's Liz Hernandez that Ciara is worth waiting for.
"[Ciara] is one of a kind," the football player told Liz. "A good friend introduced us, you know, when I was in LA at one point. So ever since, we've been talking every day. It's been so good."
Rumors of the pair's romance started back in April after they attended the White House Correspondents Dinner together, and Ciara confirmed their relationship during a radio interview back in June.
Ciara is set to perform at Thursday night's Kids' Choice Sports Awards, which Wilson is hosting.
— Evan Seymour

Copyright © 2023 by NBC Universal, Inc. All Rights Reserved.
This material may not be republished, broadcast, rewritten or redistributed.