The 2023 Critics Choice Awards is short a few A-listers this year.
Nominees Colin Farrell, Brendan Gleeson, Jamie Lee Curtis and presenter Michelle Pfeiffer were all forced to bow out of Sunday's show after testing positive for Covid-19.
Farrell and Gleeson, up for their roles in awards season frontrunner "The Banshees of Inisherin," confirmed to The Hollywood Reporter that they would have to miss the event, while "Everything Everywhere All At Once" star Curtis previously announced her condition on Instagram.
Pfeiffer, who was set to present friend and "The Fabulous Baker Boys" co-star Jeff Bridges with the Lifetime Achievement Award, also shared her regrets on social media, writing that she was "especially disappointed not to witness" Bridges' milestone. The actor's "Big Lebowski" castmate John Goodman is set to take her place.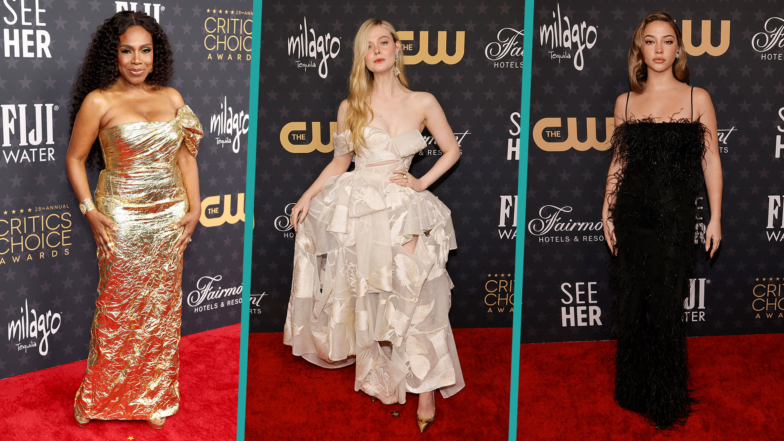 Critics Choice Awards 2023: Best Fashion From The Red Carpet
View Gallery
The Hollywood icon was also nominated for her work as Betty Ford in Showtime's "The First Lady."
Curtis has made headlines throughout award season for her enthusiastic support of "Everything Everywhere" co-star Michelle Yeoh, and she showed no signs of slowing down while continuing to cheer on the acclaimed film's whole cast and crew despite having to quarantine.
"MUCH APPRECIATION for a movie that is about LOVE and KINDNESS and REUNIFICATION and FAILURE and ACCEPTANCE and FRIENDSHIP! LET'S GO TEAM!" she wrote on Instagram just hours before the red carpet.