Cody Longo's cause of death has reportedly been revealed.
Nearly five months after the "Days of Our Lives" alum passed away at 34, an autopsy report obtained by TMZ on Tuesday attributes his death to chronic alcohol use.
Authorities found Longo's body after he died in his sleep in Austin, Texas, his rep, Alex Gittleston, confirmed to multiple outlets at the time. Longo's team has yet to comment on the autopsy results.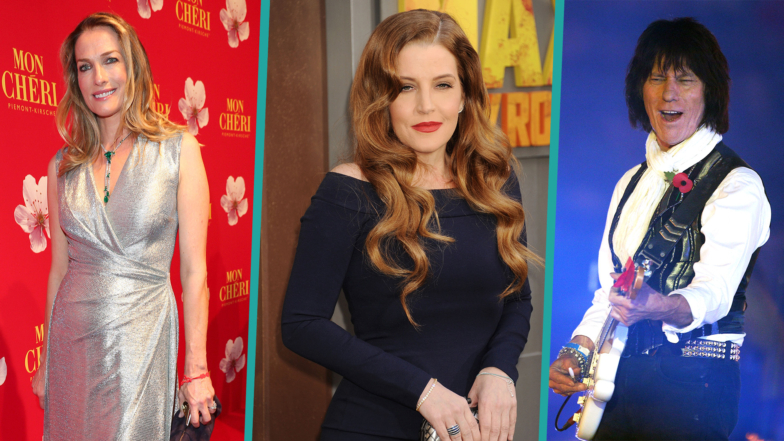 Celebrities Who Have Died In 2023
View Gallery
The actor, best known for his work on Nickelodeon's "Hollywood Heights," is survived by wife Stephanie Clark and their three children, Lyla, Elijah and Noah.
Clark previously expressed her shock and sorrow over Longo's loss in a statement to The Hollywood Reporter through Gittleson.
"Cody was our whole world. The kids and I are shattered and beyond devastated. He was the best dad and best father. We will always and forever miss you and love you," she said.
Clark later opened up about her grief in a lengthy Instagram post reflecting on Longo's longtime struggles.
"I've cried..I've screamed..I'm angry..I feel bitter…I'm laughing thinking back at our silly moments together, I'm crying happy tears looking back on our beautiful life..Im mourning the life we could've had…I'm beating myself up thinking I could've done more to save you…I have lost a part of myself…a part of me left with you that day," she wrote. "We miss your smile, your laugh, your hugs..your cuddles..the prayers you would pray over us every night..You fought for so long..you fought for our family..The babies and I will never understand or grasp why your fight came to an end…but we know you are pain FREE and at peace in heaven with Jesus. I know you are the MOST beautiful angel watching over us..We love you..forever and always…
Longo, who also performed under the name Cody Anthony, appeared as rock star Eddie Duran in nearly every episode of "Hollywood Heights" in 2012. According to IMDb, his last screen credit was the 2020 TV series "High School Crimes and Misdemeanors." He also appeared in shows like "Secrets and Lies," "Nashville" and "CSI: New York."
He had success as a recording artist as well, with his 2014 single "She Said" reportedly making it on the Billboard Top 100.
Longo faced legal troubles in recent years, including a domestic violence charge in 2020 and an assault charge the following year stemming from an alleged incident with a 9-year-old girl in 2019. His lawyer reportedly denied the claims related to the latter case. In 2013, Longo agreed to a plea deal after being charged with DUI. He was reportedly ordered to complete alcohol education classes.
Copyright © 2023 by NBC Universal, Inc. All Rights Reserved.
This material may not be republished, broadcast, rewritten or redistributed.