Doja Cat is on the mend after undergoing multiple cosmetic procedures.
The singer revealed this week that she got a recent breast reduction and liposuction, telling fans on Twitter that she has a good attitude about her prognosis after four days of recovery.
"Feels OK. I got lipo so my thighs hurt a lot if I move too much. but I'm healing really fast," she wrote.
feels ok. i got lipo so my thighs hurt a lot if i move too much. but im healing really fast.

— Hellmouth (@DojaCat) March 20, 2023
Doja went on to clarify that she has probably "three months" of rest ahead before she'll see the full results, but so far, she's happy with her progress.
The 27-year-old has previously been open about her desire to have a breast augmentation, posting in November that she wanted her "t***ies pulled up" because "some of my tops don't fit the way I want them to."
Following her latest news, she set the record straight with fans who assumed she'd gotten implants.
"Nope. Smaller," she responded to one Twitter user, while also confirming that she's now a size "32C."
Doja has also gone under the knife for other health reasons in recent months.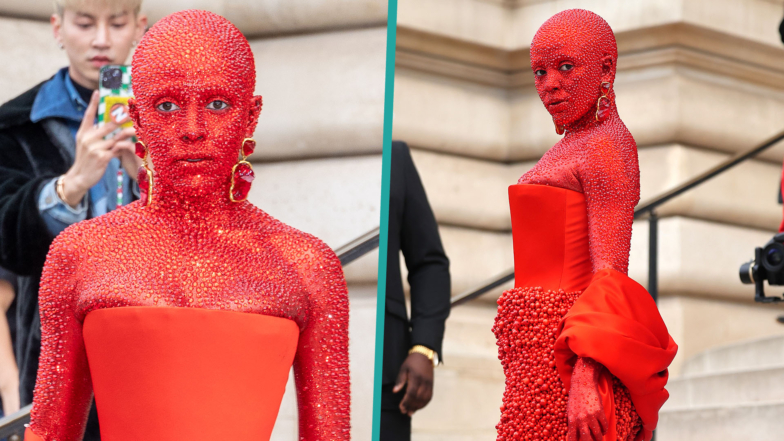 Doja Cat Looks Unrecognizable Covered In 30,000 Crystals At Paris Fashion Week
View Gallery
Last summer, she had surgery to remove an abscess from her left tonsil and revealed plans to change her smoking habit and better protect her health.
"My whole throat is f***ed so I might have some bad news for yall coming soon," she shared on Twitter at the time, explaining in a follow-up post that she "forgot" she was taking antibiotics and had developed a growth on her tonsil after vaping "all day long" and drinking wine.
"I'm quitting the vape for a while and hopefully I don't crave it anymore after that," she added.