Leave it to Dolly Parton to leave a fellow legend flustered!
The beloved country music icon made her 2023 ACM Awards co-host Garth Brooks do a double take in a cute new promo for their upcoming gig.
The "Friends in Low Places" singer is set to make his ACMs hosting debut alongside Dolly at next month's show, but in the playful new teaser the pair briefly cross signals before making sure they're on the same page.
Garth shares in the clip that he's "nervous" for his "first time," prompting three-time ACMs host Dolly to reassure him that she's done this "plenty of times" with "plenty of people" and she'll make it "the best night" of his life.
"We're talking about hosting the ACM award show right?" a confused Garth asks, as Dolly responds, "Well of course!"
Adding cheekily, "But if you have any problem just look at me… up here."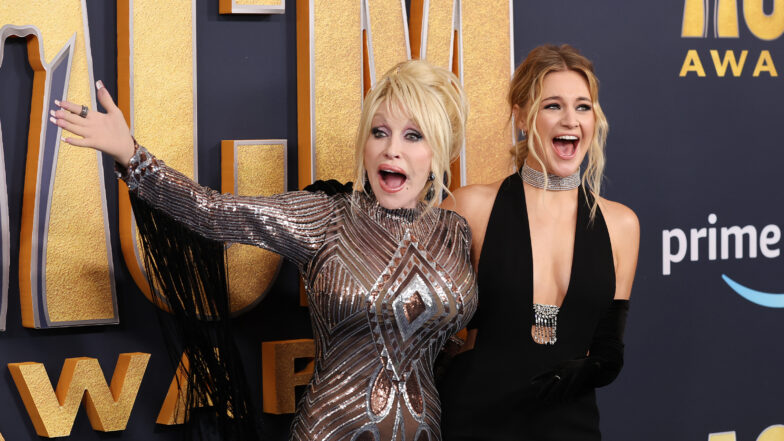 2022 ACM Awards: Cute Moments Inside The Show!
View Gallery
The 58th Academy of Country Music Awards will stream live on Prime Video from the Ford Center at the Star in Frisco, Texas, on Thursday, May 11 at 8 PM ET.
Copyright © 2023 by NBC Universal, Inc. All Rights Reserved.
This material may not be republished, broadcast, rewritten or redistributed.