The products featured in this article are selected from brands that are partners of NBCUniversal Checkout. If you buy something through our links, Access Hollywood makes a commission on your purchase. Prices are accurate as of publish time. Items are sold by retailer, not Access Hollywood.
Hoping to throw the perfect Easter gathering? Hop to it with these can't-miss deals on fun and festive kitchen and dining items your whole family will love.
From Vagabond's adorable Little Chick Deviled Egg Holder to Joanna Buchanan's Butterfly and Bees dinner plate set and more, we've got everything you'll need for a holiday table setting that'll look ready for spring and the gram!
Whether you're on the hunt for a luxe bar cart you'll use all year round or budget-friendly décor you just can't resist, check out all these Easter-ready products that'll make anyone smile.
Little Chick Deviled Egg Holder
by Verishop$62.00Absolutely adorable! Charming little chick, still ensconced in her egg, sits in the middle of a fine stoneware tray designed to perfectly display and serve 16 luscious deviled eggs.
Bee Hive Salad Bowl Single Serve
by Verishop$37.00Three, tiny, detailed pure-pewter honeybees buzz along the edge of our hive shaped single-serve bowl. Hand-turned, extremely durable acacia hardwood has beautiful warm golden tones.
Butterfly And Bees Dinner Plates, Set Of Four
by Joanna Buchanan$98.00To design and produce this beautiful melamine dining set is a dream come true. We worked with a wonderful artist to bring my vision to life in this hand-painted design which we replicated on all of the dishes. If you look closely, you can really see the detail!
Bluffdale Bar Cart/Island
by Target$285.00Whether youre throwing a backyard barbecue or enjoying the night with family, this Bluffdale Bar Cart/Island from Threshold designed with Studio McGee will help you serve in functional style.
Geo Countertop Wine Rack in Gold
by Viski$39.99An excellent selection of wine deserves to be displayed in style. Gold-plated iron is wrapped and welded to form this stunning six-bottle wine rack, perfectly suited for tabletops, countertops, and that meticulously curated bottle collection.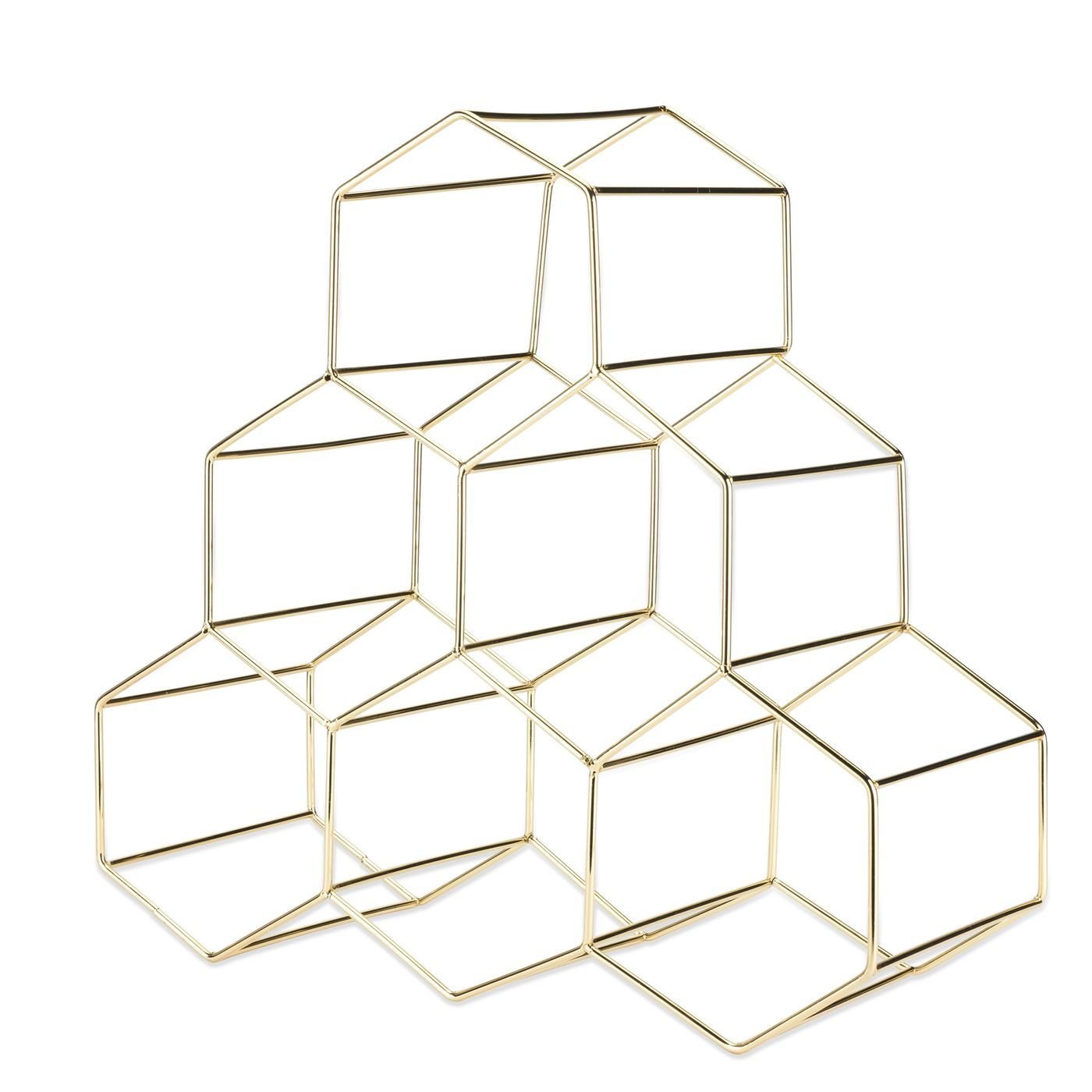 Enameled Cast Iron Braiser
by Target$59.99Upgrade your cookware in practical but pretty style with this Enameled Cast Iron Braiser from Hearth and Hand with Magnolia. Made from cast iron with an enamel finish, this braiser features extended handles for convenient lifting after cooking, making it easy to transport dishes from kitchen to tabletop for convenient serving.
Faux Eucalyptus Wire Wreath
by Target$14.99Add a crisp touch of greenery to your indoor space with this Faux Eucalyptus Wire Wreath from Hearth and Hand with Magnolia. This circular wreath makes a great accent for decorating your home.
Matte Stoneware Pitcher
by Target$19.99Complement your existing serveware with this Matte Stoneware Pitcher from Hearth and Hand with Magnolia that helps you create a modern dining table setting in your home. Crafted from stoneware in a matte finish, this solid-color pitcher looks elegant as you place it on the table with a coordinating vase and serveware.
Essentials oz Porcelain Cup and Saucer
by Verishop$59.99Berghoff stands for style and class- this item is no exception to the rule simple and stylish, this coffee mug and saucer is the best pairing to any setting.
Stoneware Reactive Glaze Appetizer Plate Set
by Target$15.99From family sit-down dinners and casual get-togethers to everyday meals, delight your guests by serving them their favorite foods with the stoneware reactive glaze appetizer plate from hearth and hand with magnolia.
Wire Easter Basket
by Target$14.99Start your preparations for Easter with the Wire Easter Basket from Hearth & Hand with Magnolia. This round basket is made with metal with a wired design to make it suitable for placing eggs and more.
Wooden Lazy Susan with Metal Trim
by Target$39.99You'll love the chic appeal and functional flair of this simple yet stylish Wooden Lazy Susan with Metal Trim from Hearth & Hand with Magnolia to dress up your tabletop.
Climbing Bunny Glass Serving / Salad Bowl
by Verishop$67.00Bring the warmth of laughter to your home with the lighthearted style of this vagabond house climbing bunny serving bowl. Handcrafted from the highest quality materials and covered in lifelike detail from the tips of his long ears to the toes of his dangling paw, this solid pewter bunny and his mischievous antics serve as the perfect conversation starter during easter dinners or spring gatherings.
Horse Glass Covered Cake / Dessert Stand
by Verishop$75.00Add an upscale flair to your parties, housewarmings, weddings or babyshowers with vagabond house's elegant and high quality glass cheese / dessert stand.
Cotton Printed Tablecloth
by Target$28.00Refresh your summer table setting with this Cotton Printed Tablecloth from Threshold, designed with Studio McGee. This rectangular tablecloth features a cream botanical pattern against a light beige backdrop, along with side borders for a lovely neutral look that goes with a range of tableware and table decor.
Copyright © 2023 by NBC Universal, Inc. All Rights Reserved.
This material may not be republished, broadcast, rewritten or redistributed.