The products featured in this article are selected from brands that are partners of NBCUniversal Checkout. If you buy something through our links, Access Hollywood makes a commission on your purchase. Prices are accurate as of publish time. Items are sold by retailer, not Access Hollywood.
Wedding season is here! Let a couple you love know you're wishing them all the best on their new chapter with thoughtful and practical gift ideas for as low as $20.
Give the brides and grooms in your life essential kitchen items including a nine-piece food processor for all culinary prep needs, and an air fryer for easy and healthy cooking! To make sure they get their mornings started right, we have the perfect French press. And, help them toast to their life together with a set of chic, angled martini glasses.
Looking for something fun and unique for the nearly-newlyweds who already have it all? The Couple's Bucket List is the perfect one-of-a-kind game to start creating new memories.
From flatware to cookware and every household need in between, you'll want to say "I do" to our wedding gift collection below.
Aroma Housewares AHG-2620 Smokeless Indoor Use Electric, Compact and Portable Grill Grate and Griddle Plate
by Synergy$129.99Bring the flavor of outdoor grilling inside while saving space and time with the aroma electric indoor grill & griddle! This innovative addition to the aroma grillet line features a fully removable tempered glass lid, nonstick dual-surface grill and griddle plate, and adjustable temperature control dial that ranges from 200f to 425f.
9 Cup Food Processor – Hearth & Hand with Magnolia
by Target$149.99Introducing the KitchenAid 9 Cup Food Processor in Shaded Palm, made by KitchenAid in partnership with Hearth and Hand. Elevate your everyday meals with the 3 speed options and the ability to chop, shred, slice, knead and puree everything from fresh veggies to cheeses, sauces, baby food, salsa and so much more.
Perfect Pot
by From Our Place$165.00We designed one (truly) perfect pot that combines every single pot and then some. Made with the same game-changing ingenuity that made the always pan a sellout, the perfect pot does everything from boiling to baking, crisping to steaming. Simply put, we reimagined what a pot can be, and it turns out, a pot can be perfect.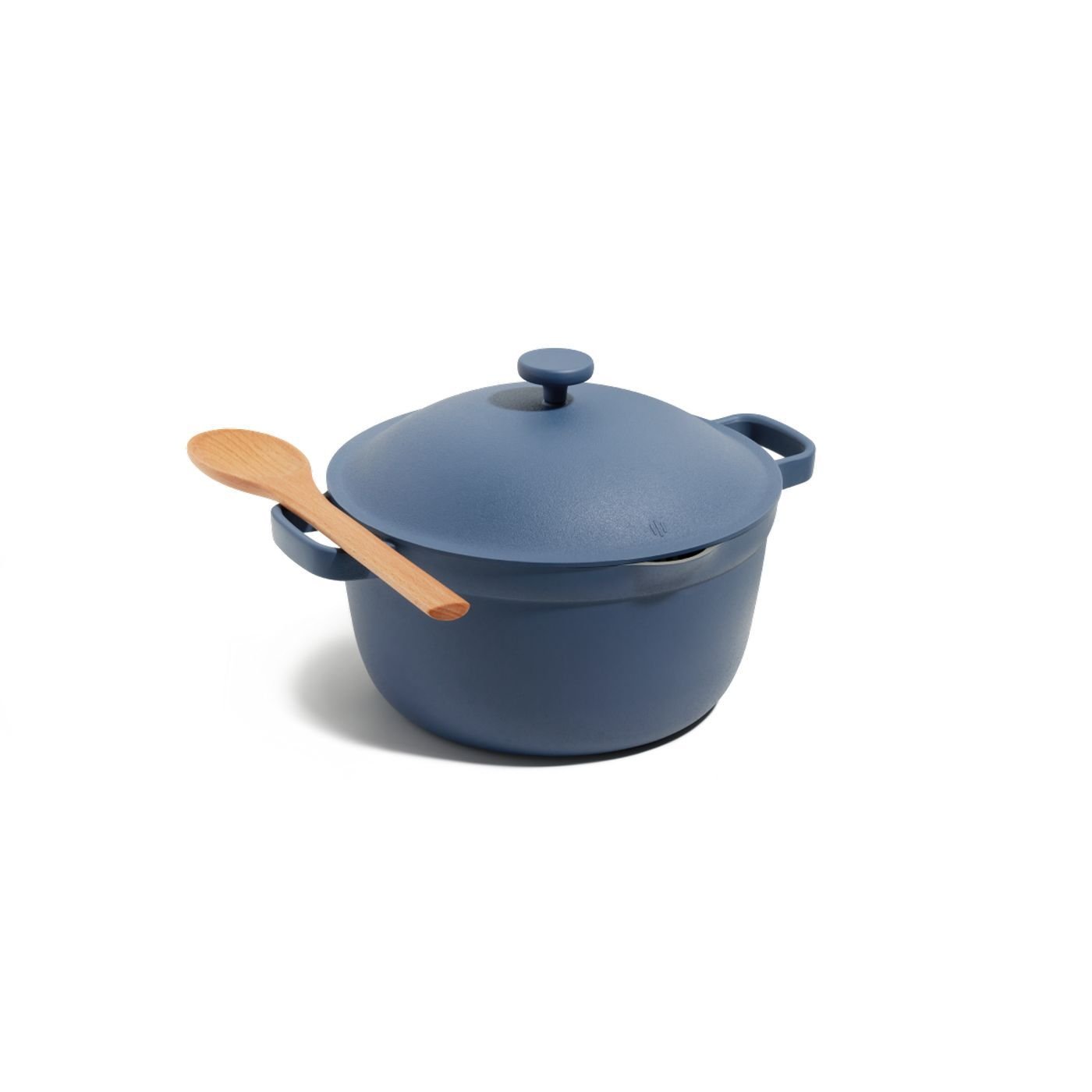 Ovenware Set
by From Our Place$195.00A whole new world, right under your stove! We created *the* ovenware collection: five easy pieces that'll change the way you cook in your oven. The set includes an ultra-versatile oven pan for baking and roasting that also works as a stovetop griddle (!!!) The bakers, a trio of stoneware baking dishes; and a nontoxic, reusable oven mat. And we designed all of it to fit neatly together to maximize storage. Now all you have to do is turn your oven on!
Angled Martini Glasses
by Integrity Commerce$55.89Ideal for a classic martini whether dirty or dry, these stemmed martini coupes are crafted from sparkling lead-free crystal. Bring modern elegance to your cocktail experience with viski's high-end glassware from graceful decanters to stylish coupes, viski is dedicated to elegant design. Each collection explores a timeless bar style such as art deco or mid-century modern for a refined addition to your glassware collection.
Aroma Housewares ASP-218B Grillet 4Qt. 3-in-1 Cool-Touch Electric Indoor Grill Portable, Dishwasher Safe, with Nonstick Pan & Tempered Glass Lid, Black
by Synergy$57.99The aroma grillet 4qt. 3-in-1 indoor grill is the hero of home cooking. Grill sizzling steaks, stew one-pot wonders, or sear any vegetable to perfection all with one compact countertop appliance.
Aroma Housewares Pot Style Rice Cooker and Food Steamer
by Synergy$69.99Enjoy easy home cooking with the aroma 14-cup (cooked) pot style rice cooker and food steamer. Prepare 4 to 14 cups of restaurant-quality rice at the press of a switch. Once the rice has cooked to perfection, the rice cooker automatically switches over to its keep-warm setting. So you don't have to spend time worrying about stirring or monitoring the rice as it cooks.
Knife Trio
by From Our Place $145.00Cover all your slicing needs with just three knives. This trio includes our everyday chef's knife for sturdy chopping and all-the-time use, our serrated slicing knife for anything soft and squishy or hard and crusty, and our precise paring knife for those tinier (but very important) tasks. You're all set to prep!
Cast Iron Always Pan
by From Our Place$155.00An 8-in-1 toxin-free enameled cast iron cookware system. The perfect blend of premium materials and our 8-in-1 multifunctionality, the Always Pan in cast iron does everything you could wish for and more. A 10-inch pan that grills, sears, braises, fries, sautes, roasts, bakes, broils, stews, serves 2024does it all!
Metal & Fabric Storage Rack
by Target$39.99Keep your essentials close by using this Metal and Fabric Storage Rack from Hearth and Hand with Magnolia. Supported by a black metal frame, this white fabric storage rack adds modern charm to your decor. Whether you're using this storage rack to hold your magazines, blankets or any other item, this ground freestanding storage rack will help you keep your home organized.
Wolfgang Puck 9.7QT Stainless Steel Air Fryer
by Synergy$139.99Add an air fryer to your kitchen collection with Wolfgang Puck's 9.7qt stainless steel air fryer. The fast convection cooking and large, single basket design allows you to cook for your entire family. Simply add your favorite foods, set the time and temperature dials, and wait for your food to be ready. Once the time is complete, your air fryer will automatically turn off to prevent over-cooking, so your food is perfect every time!

Matte Finish Flatware Set
by Target$19.99Keep your family dinners and holiday gatherings looking polished with this 5pc Matte Finish Flatware Set Black from Hearth and Hand with Magnolia. This set of flatware includes five utensils in a black metal finish and features stainless steel construction for durability. You can instantly refresh your place settings with this functional and stylish stainless steel black flatware set. C
Stainless Steel French Press
by Kaffe$39.99Eco-friendly, efficient and timeless design with no need for plastic capsules, coffee pods or paper filters. This classic french press coffee maker is the simplest way to a fragrant brew. Stainless steel body for durability that ensures years of use. Stainless steel filters and press to extract the best aromas. Extra filter included!
The Couple's Bucket List
by Flowjo$49.99Step outside your usual relationship routine and create new memories together with the help of this one-of-a-kind game for couples. The couples bucket list is filled with mini challenges for couples that will have you trying new things, deepening your connection and finding your fun. So pull a card for deeper conversations, a little spice or a good belly laugh. The perfect gift for your significant other or anyone looking for fun and unique date ideas.
Wolfgang Puck 12-Piece Stainless Steel Mixing Bowl Set
by Synergy$59.99The perfect kitchen addition for any baker or chef, Wolfgang Puck's 12-piece mixing bowl set is stainless steel with black storage lids. The unique design allows you to mix, bake and store all in one bowl!
Copyright © 2023 by NBC Universal, Inc. All Rights Reserved.
This material may not be republished, broadcast, rewritten or redistributed.