Katharine McPhee and David Foster have returned to the stage following a devastating family loss.
The spouses performed together for the first time since the death of their son's nanny, delivering covers of Frankie Valli hits alongside Katharine's "Waitress" co-star Erich Bergen in Italy.
Erich, who also played Four Seasons singer Bob Gaudio in 2014's "Jersey Boys," shared video clips from the concert on Wednesday, telling Instagram followers that it was "so great" to team up with the couple.
Katharine donned a white mini dress with sparkle fringe at the hem, while David played piano in a similar white tux to Erich's.
The show appeared to take place at a private event and comes nearly two weeks after the "American Idol" alum announced that she was departing her and David's Asia tour early to attend to a sudden personal matter.
"Dearest Jakarta fans, it's with heavy heart I announce I have to miss our final 2 shows of our Asia run. David and I have had a horrible tragedy in our family and at least one of us needs to get back home to our family," Katharine wrote on Instagram. "Please know how sorry I am and how much I wish to return one day and perform for you all."
Though neither the singer nor her husband have publicly confirmed what happened, sources have told multiple outlets that the pair's nanny passed away. Katharine, 39, and David, 73, are parents to 2-year-old son Rennie.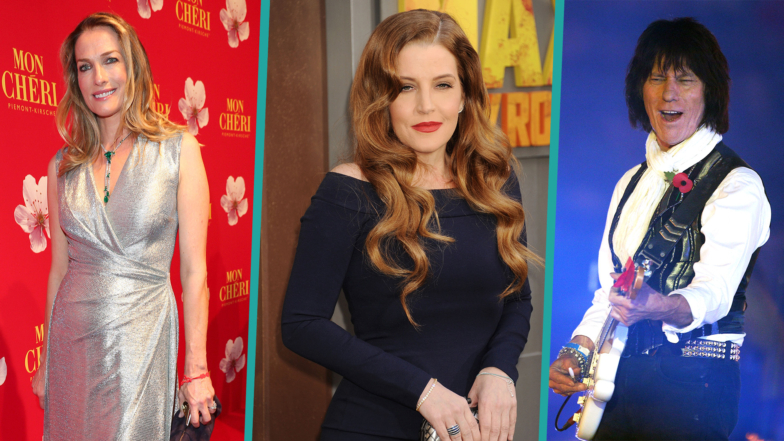 Celebrities Who Have Died In 2023
View Gallery
The LAPD confirmed on Aug. 15 that a 55-year-old woman sustained fatal injuries after an elderly driver crashed her car into a Toyota dealership in Mission Hills, Calif., colliding with the woman and two employees. Both workers were treated for non-life-threatening injuries but the 55-year-old was pronounced dead at the hospital, authorities said.
According to multiple outlets, the deceased was Katharine and David's late nanny. Access Hollywood has reached out to reps for comment.
David's tour is set to resume on Nov. 1 in Michigan, according to his website.
Copyright © 2023 by NBC Universal, Inc. All Rights Reserved.
This material may not be republished, broadcast, rewritten or redistributed.