Come on Kelsea, let's go party! Kelsea Ballerini just set the standard for "Barbie"-inspired Halloween costumes this year.
The country princess, 30, channeled Margot Robbie in a spot-on cowgirl ensemble that looked identical to one of the actress' most memorable looks from her blockbuster movie.
Margot Robbie's Best 'Barbie' Fashion
View Gallery
Kelsea was all smiles in the outfit while hitting up her spooky season party at The Original Donut Shop in New York City on Thursday night. Decked out in vibrant pink bell-bottoms and a matching vest adorned with star decals, Kelsea likely gave "Barbie" fans a double take as she posed for photos. Costume designer Martin Zepeda reportedly created the custom garments.
The singer polished off her look with a white cowboy hat and pink bandana, and she added another special accessory later in the evening – her boyfriend, Chase Stokes!
The "Outer Banks" star, 31, appeared to keep it casual while joining his singer ladylove, sporting faded jeans and a hoodie topped with a blue jacket. He and Kelsea held hands
Chase and Kelsea's latest outing comes shortly after the pair packed on the PDA at the TIME100 Next Gala, where the songstress celebrated her inclusion on the mag's coveted list of influential rising stars. On the red carpet, Kelsea showed off her TIME cover that featured a nod to Shania Twain's essay praising the artist as a songwriter and friend.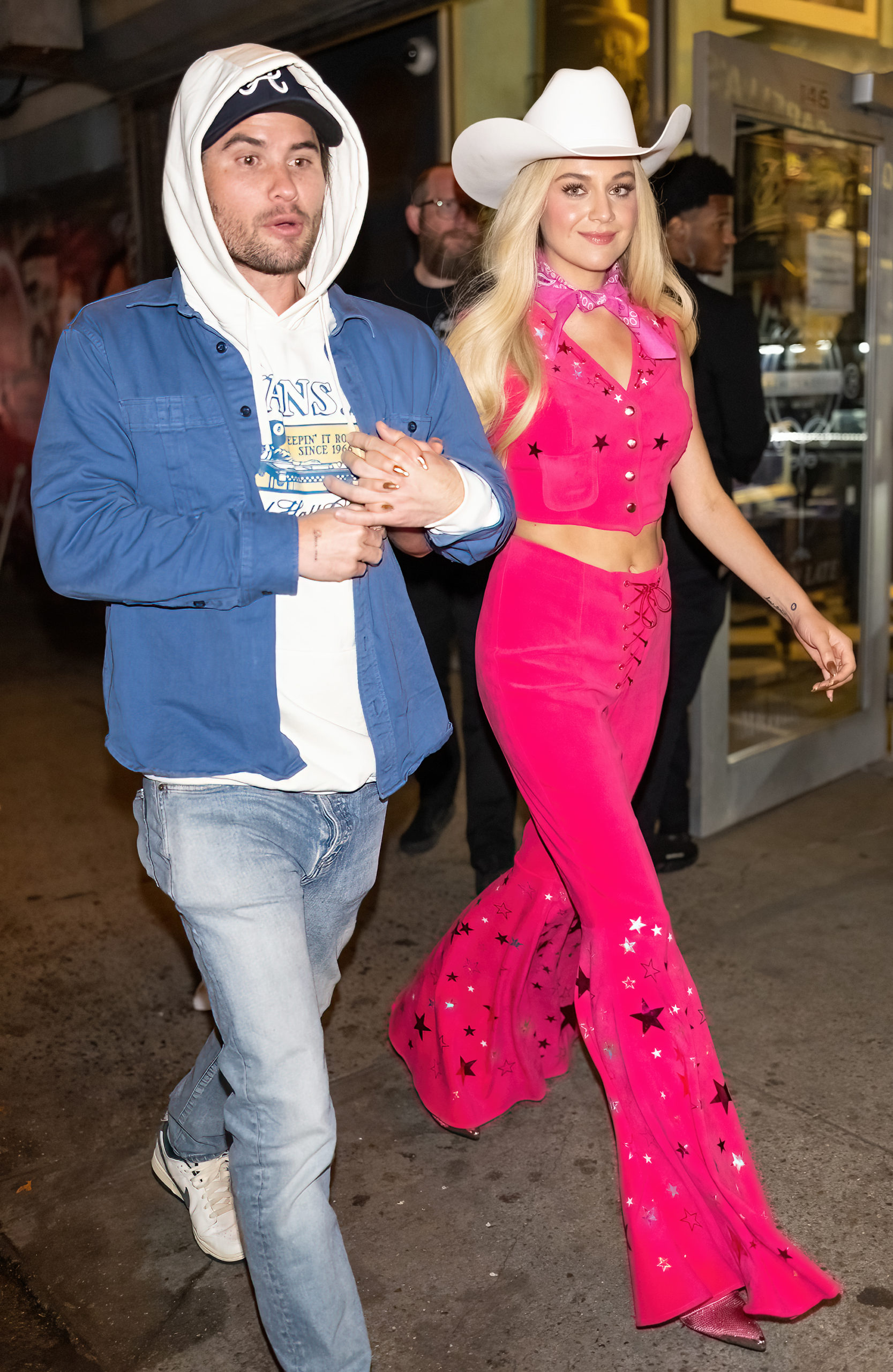 "We have such a special relationship that is just so real, and that can be rare in our industry. I watch her work incredibly hard and challenge herself, but she also has fun, and that is wonderful to see," Shania wrote of Kelsea.
Copyright © 2023 by NBC Universal, Inc. All Rights Reserved.
This material may not be republished, broadcast, rewritten or redistributed.