Kylie Jenner is showing off her affection for Timothée Chalamet on her phone screen!
"The Kardashians" star stepped out at the Prada Spring/Summer 2024 show in Milan on Sept. 21 and held her cell phone as she posed for photos.
As seen in a snap taken by Elle Mexico, Kylie slipped on her sunglasses and shared a peek at her lock screen, which featured a romantic selfie of her and her boyfriend.
Timothée could be seen sweetly planting a kiss on Kylie's right cheek as she gazed into the lens.
Kylie's day out in Italy comes two weeks after the Kylie Cosmetics founder and the "Call Me By Your Name" actor took their relationship public with a date at Beyonce's Renaissance Tour stop in Inglewood, Calif.
WATCH: Kylie Jenner's Ex Travis Scott Was At Same Beyoncé Concert She & Timothée Chalamet Packed On PDA At

Video obtained by TMZ showed the couple packing on the PDA during the superstar's performance.
Additional fan footage shared on social media showed the pair walking to their seats, with Kylie's sister Kendall Jenner accompanying them.
The following weekend, Kylie and Timmy attended the men's singles final at the U.S. Open together. The lovebirds were photographed holding hands, kissing and smiling ear to ear as they watched Novak Djokovic and Daniil Medvedev duke it out on the court.
Kylie Jenner & Timothée Chalamet Pack On The PDA at US Open
View Gallery
Kylie and Timothée were romantically linked in April, with a source telling People at the time that the two were "hanging out and getting to know each other."
Earlier this month, an insider told the outlet that the pair have now "been seeing each other for six months now."
"He makes Kylie happy. He has his own life and understands that Kylie needs to prioritize her kids," the source shared. "He is charming, very loving and protective of Kylie. She likes that he is a private guy."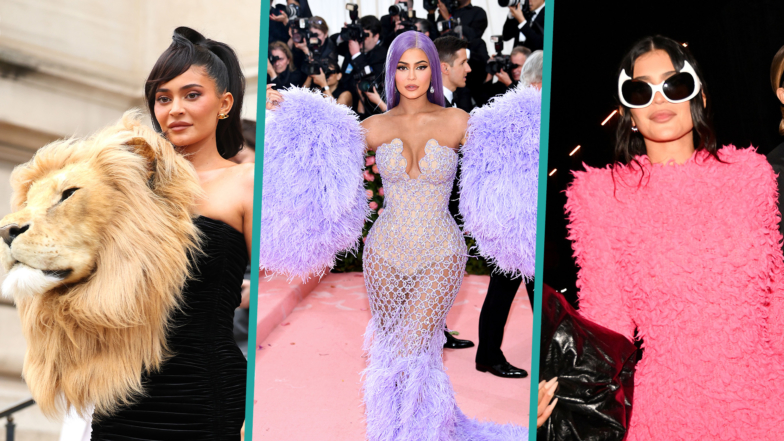 Kylie Jenner's Most Over-The-Top Looks Over The Years
View Gallery