A celebration of life for Lisa Marie Presley is underway.
The daughter of Elvis and Priscilla Presley passed away earlier this month on January 12 at the age of 54.
The memorial service is taking place at the Graceland mansion in Memphis, Tennessee. Lisa's permanently resting place is in the Meditation Garden on the property, where her son and father are also buried.
The program for the service was released, and features musical performances as well as many speakers.
Lisa Marie Presley's Public Memorial Program
View Gallery
The ceremony opened with a performance of "Amazing Grace" by Jason Clark and the Tennessee Mass Choir. Alanis Morissette, Billy Corgan, Axl Rose, and The Blackwood Brothers Quartet are all set to perform during the ceremony as well.
The program also includes many speakers, including Lisa's daughter Riley Keough, her mother Priscilla Presley, A C Wharton, the former mayor of Memphis, Lisa's talent manager, Jerry Schilling, and features opening and closing remarks from film producer Joel Weinshanker. The Duchess of York, Sarah Ferguson, will also share "A Tribute to the Children".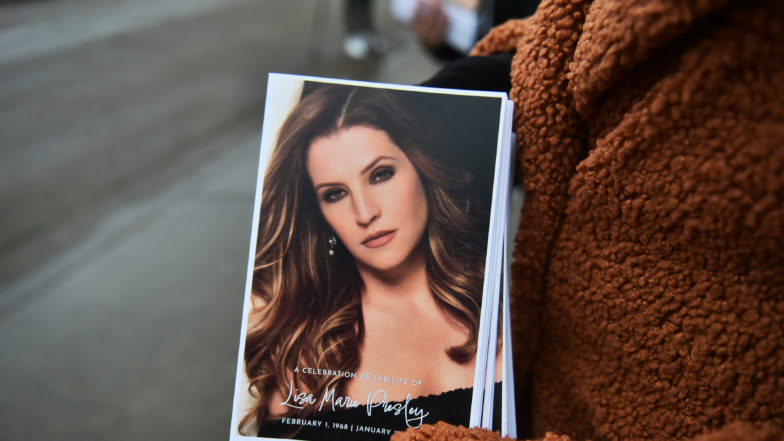 Lisa Marie Presley's Public Memorial In Photos
View Gallery
Copyright © 2023 by NBC Universal, Inc. All Rights Reserved.
This material may not be republished, broadcast, rewritten or redistributed.