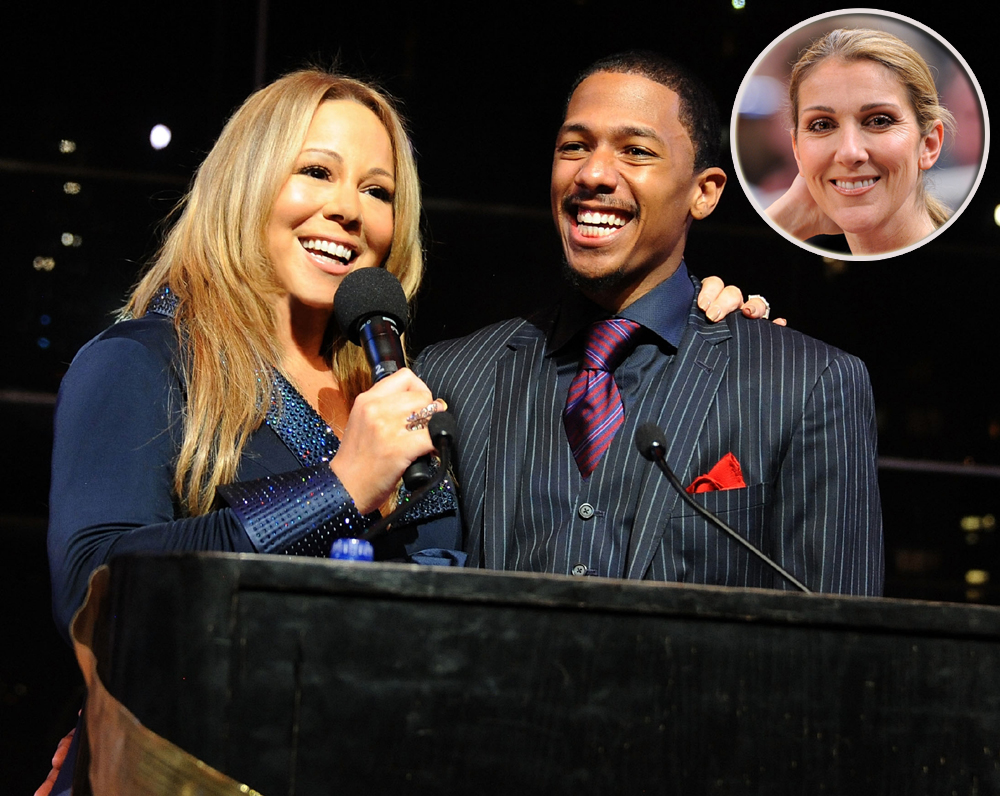 After suffering a miscarriage nearly two years ago, Mariah Carey picked up a helpful tip from a fellow singing superstar who also struggled with infertility – Celine Dion.
"[Celine Dion] was talking about acupuncture," Mariah told Access Hollywood's Billy Bush in an exclusive interview. "I used to get acupuncture, and I had never thought [of it] with regards to the trying to conceive situation."
Before she knew it, acupuncture became part of Mariah's daily calming routine.
"I was [getting acupuncture] like once a day at least," she told Billy. "It was on a schedule, everything. For the first time in my life, I spent time in one place — as you know I'm always traveling just all over the place."
The "Shake It Off" singer said acupuncture has dramatically reduced her stress level, which was crucial in helping her get pregnant.
"People who know me would be like, 'You scheduled acupuncture at a certain time every day? You stayed in one place? You listened to these weird, etherial tapes?'" she told Billy.
Mariah also enlisted the aid of hormone treatments to increase her fertility chances – the side effects of which caused pregnancy rumors to fly prematurely.
"I put my body through like a whole kind of cleansing kind of situation and prepared," she told Billy. "I had to be on progesterone. I did end up being on progesterone like every month to go through the cycles — especially after going through the operations and stuff.
"And then, you know, because it sort of helps seal the pregnancy, but it also bloats you, it also puts on weight," she added. "So then everybody was like, 'Oh the weight gain, she's definitely pregnant!' And I'm like, 'Well, at some point I was.'"
As previously reported, Access Hollywood was first to break the news that Mariah and her husband, Nick Cannon, are expecting their first child in the spring.
Nick and Mariah chose to wait awhile for announcing their happy news, due to Mariah's painful miscarriage.
"After you have been through an event that really is a tragic event in your life, and you go through it and you come out and you are like, 'OK, we're not giving up, we are happy, we're positive, this is all OK, it's going to be OK,' but the point is, who do we really want to include in our circle of this private subject? No one, thank you!
"But you can only hold back for so long before you have to talk about it," Mariah told Billy.
The charming couple has already chosen names for their future bundle of joy — although, for now, they're keeping it to themselves.
"We're not [revealing the names]," Nick told Billy. "But… we have names [picked out] from the first day that we met and I think we want to stay true to that."
Copyright © 2023 by NBC Universal, Inc. All Rights Reserved.
This material may not be republished, broadcast, rewritten or redistributed.