The products featured in this article are selected from brands that are partners of NBCUniversal Checkout. If you buy something through our links, Access Hollywood makes a commission on your purchase. Prices are accurate as of publish time. Items are sold by retailer, not Access Hollywood.
Who isn't looking for a fresh start this spring?!
Reset and get organized with these must-have items that'll help you keep your home and life tidy just in time for spring cleaning. Treat your fridge to a new deodorizer, finally give those stacks of loose papers on your desk a place to live, and put that laundry pile in a sleek, chic hamper.
Breathing a sigh of relief already?
Take things up a notch with a vacuum pressure pore cleanser to bring your skincare into the spring cleaning game, too. And don't think your cosmetics were left out! We've got a modern makeup organizer that comes with a mirror to make sure your beauty staples are always where you need them.
Jewelry Organizer
by Yamazaki Home$26.00The jewelry stand to *steel* your breath away! Proudly display your precious earrings, rings and sparkly things. This two-tiered stand offers an elegant and enchanting place to put your dainty odds and ends. Dress up your vanity or countertop with a jewelry stand that, even by itself, is a beautiful decoration.
Cloth Storage Hamper
by Yamazaki Home$55.00Bringing the charm of a Japanese cafe to your home.These foldable storage hampers are light, compact, and easily portable from room to room. They are super handy for use as an extra clothes hamper in a guest room or bathroom.
Favori Storage Box
by Yamazaki Home$37.00A tinkerer's toolbox. When tinkering around the house, you'll want one of these storage boxes in every room. With a sleek, wooden handle and a lightweight bin, this toolbox is both pretty and practical.
Desk Organizer
by Yamazaki Home$36.00If your desktop is becoming cluttered with pens, pencils, papers, and other stationary, get it together with this one compartmented desk organizer. Plenty of room for all your tabletop odds-and-ends in this one sleek organize
Makeup Organizer With Mirror
by Yamazaki Home$69.00We're blushing for this makeup organizer. Mirror mirror on the makeup box, who is the fairest of them all? You can conveniently carry this luxurious, handled makeup box anywhere on the go and have a mirror at the ready to put on your lipstick with precision!
Jewelry Cleaner
by UnbeatableSale$15.99Since the original blitz jewelry cleaning cloth was developed, we have expanded our product line to encompass almost every jewelry cleaning need. Today our non-toxic environmentally safe jewelry cleaner cloths and other cleaning products make it easier than ever to care for jewelry while traveling or at home.
Over-the-Door Hanger
by Yamazaki Home$19.00We're hooked on this! The classic Tosca look where warm ash wood accents meet clean white lines, now available for doorway decor!
Wall Mounted Storage Or Trash Bin
by Yamazaki Home$40.00Elevate your storage system. Tired of your puppy tearing into your waste basket? Back doesn't bend as easily as it used to? There are myriad of reasons to give your waste a lift!
Wall Mount Cable & Router Storage Rack
by Yamazaki Home$48.00Make your cable situation *work*!Are you feeling tied up at your desk? Untangle yourself from the heap of cables and cords hiding under your workspace with this cable rack.
Vacuum Pressure Suction Pore Cleanser
by Teleshop$29.99Newest industry leading technology without hurting your skin, clean pores safely and effectively, remove blackheads, whiteheads, treat acne. Euasoo blackhead remover vacuum cleaner made of eco-friendly material, non-toxic, non irritating, which can be safely used on the face.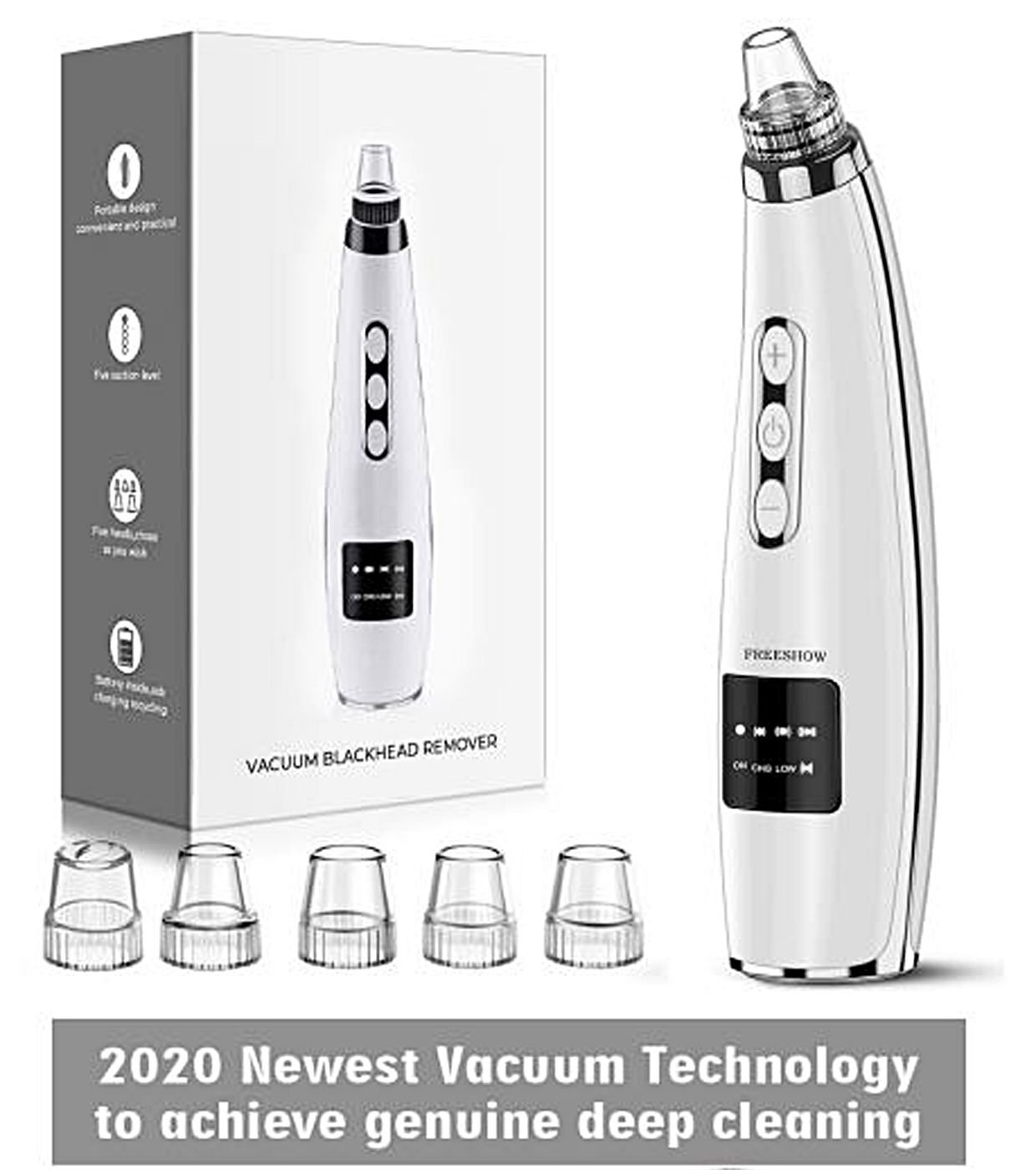 Sterilizer and Deodorizer for Refrigerator
by Teleshop$29.99Refresh your refrigerator with this purification and sterilization device that eliminates pesticide residues and aids in food preservation. Features include fan circulation with three-speed adjustment. Suitable for any size refrigerator.
Glassware Cleaning Brush
by American Integrity Products$32.49Bring extra shine to your glassware with this foam cleaning brush. Designed to gently clean and polish crystal wine glasses, delicate barware, specialty beer glasses, and more, this brush makes it easy to keep your barware in prime condition.
Copyright © 2023 by NBC Universal, Inc. All Rights Reserved.
This material may not be republished, broadcast, rewritten or redistributed.