Gone, but never forgotten. Robert De Niro's daughter is honoring her late son on what would have been a milestone occasion.
Drena De Niro commemorated Leandro De Niro Rodriguez's 20th birthday on Aug. 11 with a series of bittersweet throwback photos on Instagram one of which showed her and a younger Leo smiling with the Oscar winner.
"You would have been 20 yrs old today💔 Thank you for the happiest and most profound 2 decades of my life, little angel," she wrote in her caption. "I hope you are at peace and your spirit is filled with joy today and always 🥳♥️🕊️🐒 😢 🕯️8~11~03 – 7~2~23."
More snaps showed Leo alongside other loved ones including dad Carlos Rodriguez, who also penned a loving social media message in his memory.
"Happy Birthday Leo. I write this with glassy eyes on what would have been your 20th. For all you are, were and hoped to be we loved you without condition or hesitation. Your family and friends will always remember your kind and gentle heart. ❤️ Your light is our beacon now," he wrote, captioning a video montage of sweet family moments over the years.
"Your Mamma @drenadeniro I and your friends around the world celebrate you today mindful of the blessing your life was and that you left this planet a better place than you found it. 🌍," he continued.
Leo passed away in early July and his birthday comes just days after officials publicly revealed his cause of death.
The Chief Medical Examiner's office of New York City confirmed to NBC News that the 19-year-old died from the "toxic effects of fentanyl, bromazolam, alprazolam, 7-aminoclonazepam, ketamine and cocaine."
The manner of death was ruled an accident.
Following Leandro's untimely loss, the New York City Police Department told NBC News that the teen had been found unconscious on July 2 in Manhattan and was pronounced dead at the scene.
Drena claimed in an Instagram comment that her son's passing was caused by fentanyl-laced pills. Weeks later, a suspect was arrested in connection with the tragedy, law enforcement sources told NBC News.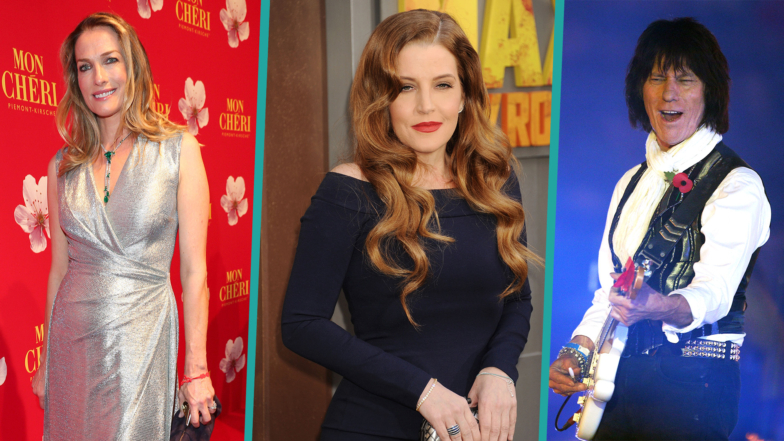 Celebrities Who Have Died In 2023
View Gallery
Per the U.S. Attorney's office in Manhattan, 29-year-old Sofia Haley Marks was charged with one count of distributing and possessing with intent to distribute fentanyl and alprazolam, and two counts of distributing and possessing with intent to distribute fentanyl.
Marks reportedly did not enter a plea when in court for her arraignment in July. A federal public defender listed as representing Marks in court records did not respond to NBC News' request for comment when contacted after her court date.
Robert previously shared his heartache over Leo's death, telling NBC News in a statement he was "deeply distressed" by the passing of his "beloved" grandson.
"We're greatly appreciative of the condolences from everyone. We ask that we please be given privacy to grieve our loss of Leo," he said.
Copyright © 2023 by NBC Universal, Inc. All Rights Reserved.
This material may not be republished, broadcast, rewritten or redistributed.