Robert Irwin is still wowed by just how many people around the world were impacted by his late father Steve Irwin.
"It's amazing, to this day, people come up to us and talk to us about the effect that Dad had on their lives," he told Access Daily's Mario Lopez and guest co-host Courtney Lopez in a new interview. "He was a force of nature, a hurricane of a person, a real superhero. But he inspired an entire generation. What a lot of people don't realize is he was the most philanthropic person you'll ever meet. He started a charity and to this day, every cent that we make goes back into there."
On Saturday, Robert and his family will hold their annual Steve Irwin Gala Dinner, an event that helps keep Steve's philanthropic efforts going.
"This gala is a celebration raising funds and awareness for all the humanitarian and wildlife projects that he started around the world, and it's also just a time to celebrate everything he was about," he said.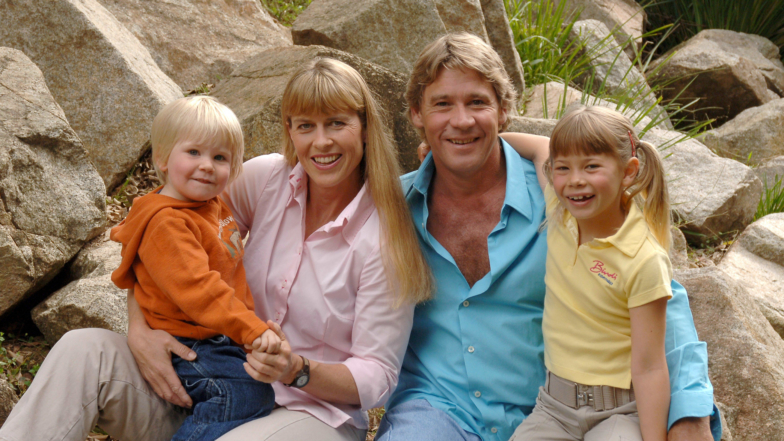 Bindi, Robert, Terri and Steve Irwin Family Photos
View Gallery
"It's very tough losing someone like that at such a young age, but the incredible honor that it is to follow in his footsteps," the 19-year-old continued. "To continue that legacy, to make sure that everything he lived and died for carries on, it's the greatest honor of my life. And to see people to still so many years later listening to his message and wanting to keep that going, I'm floored. I really am."
The 2023 Steve Irwin Gala Dinner will be held Saturday at the SLS Hotel Beverly Hills in Los Angeles. Tickets are sold out. For more information on the event, visit the Steve Irwin Gala Dinner website.
For more information on ways you can make a difference in wildlife conservation, visit the Wildlife Warriors website.
Watch Robert's interview with Mario and Courtney on "Access Daily" on May 10.