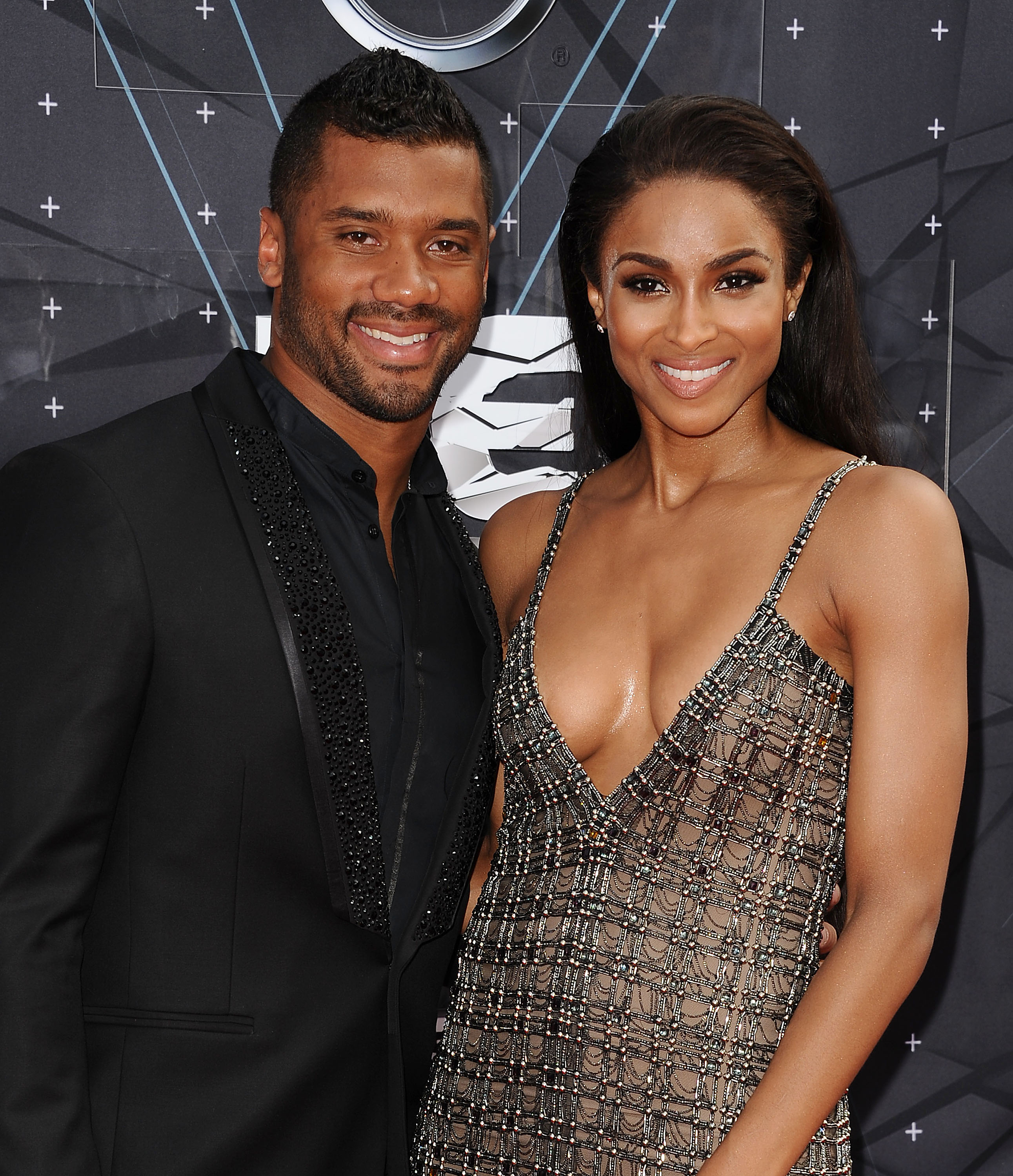 Calling it God's plan, Seattle Seahawks quarterback Russell Wilson recently revealed that it'll be a challenge for he and new girlfriend Ciara to remain celibate until marriage.
But, as Russell told Access Hollywood's Liz Hernandez in a new interview, she's worth waiting for.
"[Ciara] is one of a kind," the football star gushed to Liz. "A good friend introduced us, you know, when I was in LA at one point. So, ever since, we've been talking every day. So it's been good."
Russell is warming up for Nickelodeon's Kids' Choice Sports 2015 show, which he is hosting for the first time.
The athlete hinted the show will kick off "with a bang."
"The USA women's world cup team is showing up, so that's gonna start off the show," he said. "And I may have a couple dance moves. I don't know if they'll be good or not, but you might have to watch."
Adding, "I been having Ciara teach me, teach me a little bit here and there. So I think I'll be alright."
Will the QB try to avoid getting doused in Nickelodeon's trademark green goo? Nope!
"I am going to not avoid it at all. I can't wait to get slimed!" he said. "And last year I didn't get slimed, so I was kind of disappointed. So this year, I'm the king of slime and I get to slime whoever I want when I want to.
"So, some people are gonna be in trouble," he teased.
The Nickelodeon Kids' Choice Sports show airs Thursday at 8 PM.
— Erin O'Sullivan
Copyright © 2023 by NBC Universal, Inc. All Rights Reserved.
This material may not be republished, broadcast, rewritten or redistributed.