Scooter Braun is speaking out with a sense of humor.
The A-list music manager appeared to make light of the recent headlines surrounding the status of his working relationship with top clients in a new social media post on Tuesday.
"Breaking news… I'm no longer managing myself," he wrote.
Breaking news… I'm no longer managing myself

— Scott "Scooter" Braun (@scooterbraun) August 22, 2023
Scooter's new statement comes amid multiple reports that superstars including Justin Bieber and Ariana Grande have stopped working with him after longtime partnerships. A music industry source with knowledge of the situation addressed the speculation, telling Access Hollywood on Tuesday that there's a bigger picture at play many don't realize.
"All of Scooter Braun's clients are under contract and negotiations have been going on for several months as Scooter steps into his larger role as HYBE America CEO. People are spreading rumors based on what they know, but they are off. Scooter's team at SB Projects are still handling both Justin and Ariana as they work through what this new structure looks like," the source said.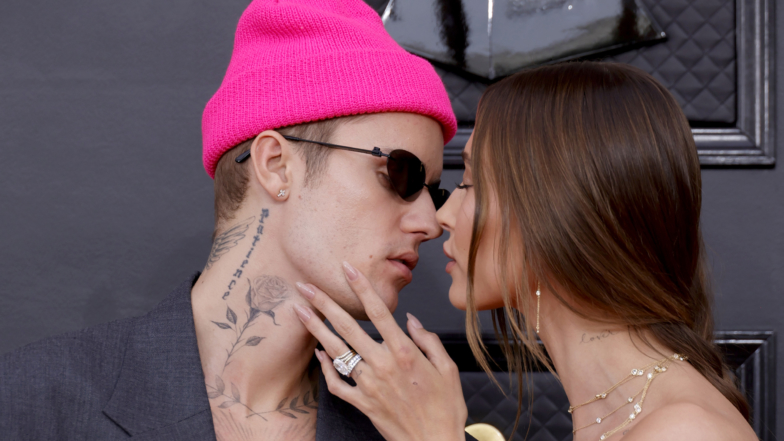 Justin Bieber Loves On Hailey Bieber At Grammys 2022: Hot Pics!
View Gallery
One singer who has moved on from Scooter's empire, however, is Demi Lovato.
On Monday, a source told Access that Scooter and the "Heart Attack" artist have "mutually, and amicably, parted ways" after working together for nearly four years.
Scooter shared excitement about his and Demi's partnership when she signed with him back in 2019, sharing a series of photos with the "Skyscraper" songstress and calling them "a special person and a special talent."
Copyright © 2023 by NBC Universal, Inc. All Rights Reserved.
This material may not be republished, broadcast, rewritten or redistributed.