Selena Quintanilla's husband appears to have mended fences with her family.
Chris Perez reunited with the beloved late singer's father and sister in Texas recently and shared a sweet look at the get-together on social media this week.
"Made a drive to Corpus today. Guess where I ended up?" he wrote, posing side-by-side Instagram selfies with Abraham Isaac Quintanilla Jr. and Suzette Quintanilla.
"It was so good to see everyone and see the amazing operations of Q. Productions but, more importantly, catching up with Suzette and Abraham," he added of his in-laws. "Can't wait to come back and visit with the fam! Good times!"
Fans were delighted to see the performer on good terms again with Selena's loved ones and took to the comment section with kind well wishes.
"That's amazing. Praying for many more moments like this. Life is short, forgive and make new memories. She's smiling down from heaven at this reunion," one user wrote alongside a purple heart emoji.
Chris' rift with the Quintanillas reportedly began when Abraham sued Chris over his plans to have his 2012 memoir "To Selena With Love" adapted into a TV show. After years of back-and-forth, Chris tweeted in 2021 that he and his in-laws had reached an agreement.
"Good news! I have amicably resolved my legal dispute with the Quintanilla family. Now that these issues are behind us, going forward, my hope, and the hope of the Quintanilla family, is for us to work together to continue to honor and celebrate the legacy of Selena," he wrote at the time.
Chris and Selena wed three years before her tragic 1995 murder. The Tejano star was only 23 at the time of her death, and her posthumous album, "Dreaming of You," her English-language music debut, went on to top the Billboard 200 chart upon its release.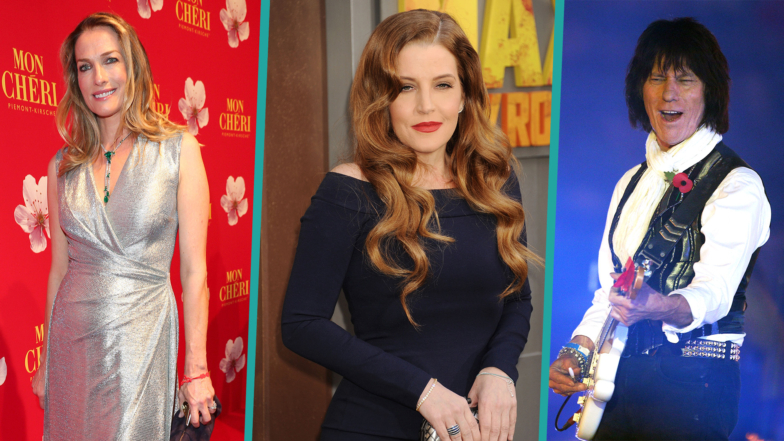 Celebrities Who Have Died In 2023
View Gallery
Copyright © 2023 by NBC Universal, Inc. All Rights Reserved.
This material may not be republished, broadcast, rewritten or redistributed.