The products featured in this article are selected from brands that are partners of NBCUniversal Checkout. If you buy something through our links, Access Hollywood makes a commission on your purchase. Prices are accurate as of publish time. Items are sold by retailer, not Access Hollywood.
Put a spark in your July 4 celebration with these hosting must-haves that'll help you throw perfect parties all summer long!
Be confident that you'll take full advantage of the holiday this year, thanks to our collection of essential outdoor items that's sure to bring any backyard, beach or poolside gathering to the next level.
From fun and festive gear including an American flag flask and a United States-shaped ice cube tray, to luxe items like a smokeless portable grill, we've got everything you need to make sure you're set to kick off an epic Independence Day celebration.
And don't forget to also partake in some friendly competition with friends and fam, thanks to our magnetic dart board, table tennis paddles and jumbling tower set! Not into keeping score? Lounge in a comfy beach chair or cool off with a fun slip 'n slide and keep the fun going until the last firework of the night!
Bamboo Paddles | Natural
by SUNNYLIFE$37.50PLAY IT YOUR WAY
Bring on the fun and satisfy your indulgent side at the same time this SUMMER . Our luxurious Bamboo Paddles are perfect for those who appreciate the finer things in life but also enjoy setting aside time for play! Head to the park, backyard, or beach with friends and family and get a game started with SUNNYLiFE's Bamboo Paddle set. Made from premium natural bamboo, the bats feature a modern, sophisticated colour scheme and soft strapping on the handles for a firm, comfortable grip. Including a luxe, white neoprene zip-up travel case, say hello to SUMMER 's most refined and high-end paddle set!
Aroma Housewares AHG-2620 Smokeless Indoor Use Electric, Compact and Portable Grill Grate and Griddle Plate
by Synergy$129.99Bring the flavor of outdoor grilling inside while saving space and time with the aroma electric indoor grill & griddle! This innovative addition to the aroma grillet line features a fully removable tempered glass lid, nonstick dual-surface grill and griddle plate, and adjustable temperature control dial that ranges from 200°f to 425°f. All nonelectric parts, including the removable grease drip tray are easy to detach and dishwasher safe, making cleanup a breeze!
Magnetic Dart Board
by Integrity Commerce$57.19Let the games begin! Liven up the living room with this magnetic dart board, and add some entertainment to your next gathering. Pairs well with beers and buds.
Slip and Slide | Shark Tribe Khaki
by SUNNYLIFE$67.50LET THE GAMES BEGINSUMMER is more fun with SUNNYLiFE!
Pump up the fun and let the games begin with the SUNNYLiFE Slip and Slide!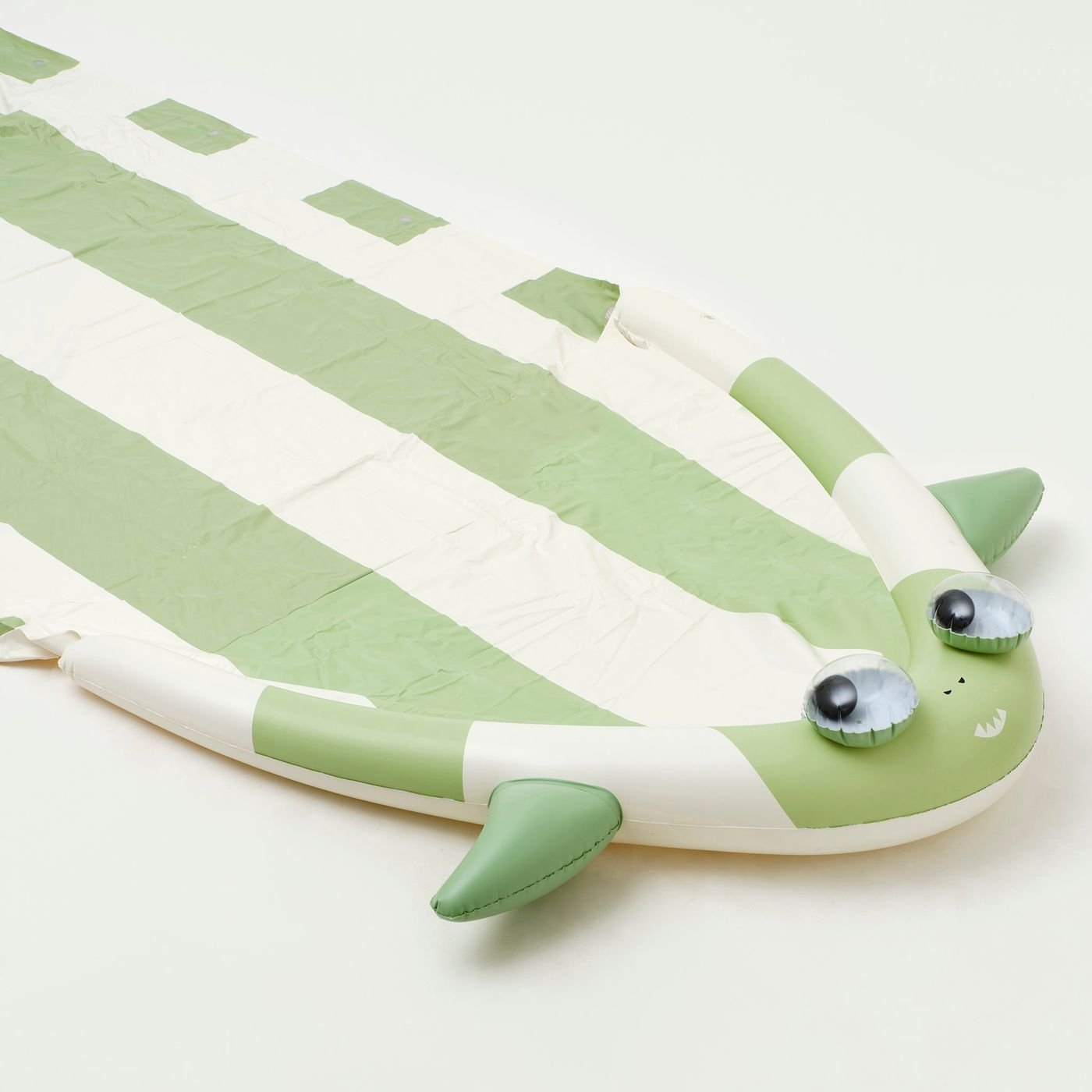 Beach Cabana | Casa Fes
by SUNNYLIFE$134SHADE FOR DAYS Live your life in the sun with SUNNYLiFE.
Get shade for days! The SUNNYLiFE Cabana has room to relax and unwind.
it's the ultimate must have for any shade seeker.
Glass FREEZE™ Margarita Glass set of two
by Integrity Commerce$64.99Take an instant vacation and enjoy a frozen cocktail at your leisure with the glass margarita freeze™ cooling cup. Our proprietary cooling gel freezes solid inside the double-walled chamber, providing thermal insulation that keeps your drink cold for longer.
Colour-In Jumbling Tower Set | Majorelle
by SUNNYLIFE$28.12GAME ON Channel your inner artist and get creative with our unique, draw-on jumbling tower. Designed for DIY, the set includes 6 dual-ended, water-based markers so that you're ready to get creating from the get-go. Whether you choose to draw on it or not, the natural wood jumbling tower brings things back to basics with an earthy, modern feel. Let your imagination run free with possibilities!
Inflatable Beach Ball | Disco Gold
by SUNNYLIFE$11.25BOUNCE INTO ACTION SUMMER is more fun with SUNNYLiFE!
Bounce into ACTION with the SUNNYLiFE Inflatable Beach Ball and let the games begin!
Vintage Metal Cooler
by Integrity Commerce$155.99Quit lugging perfectly good beer around in terrible plastic coolers: get our durable stainless steel cooler instead. Not only does it come in bold saturated colors, it delivers on what really matters–room for a 6-pack of bottles. Or 2 rows of cans. You do you. We don't judge.
Mega 4 in a Row | Smiley
by SUNNYLIFE$82.50GAME ON On the pursuit of happiness? Check out more from our official collaboration with the ultimate master of good times, SMILEY®. Born in France in 1972, the Smiley brand has since come to represent the power of happiness all around the globe. We're stoked to come along for the ride! With a rainbow of pastel colours, an abstract, swirling print, and the iconic Smiley® logo, this groovy 4 in a row set is an instant mood lifter.
Beer Flight
by Integrity Commerce$68.89Indulge in an evening of beer tasting with the beer flight set by True. This set includes four 5 oz glasses, and a lightweight but sturdy wooden flight board so that you can transport and enjoy your brews with ease.
American Flag Flask
by Integrity Commerce$50.69With a 6 oz. Capacity, stainless steel construction, and American flag design, this functional tribute to the star spangled banner is perfect for whiskey, gin, vodka, rum, tequila, or whatever is your favorite, most patriotic liquor. Perfect for independence day!
U Ice of A™ Ice Blue Silicone Cube Tray
by Integrity Commerce$33.79Discover the perfect gift for any proud American! Simply pour-in your favorite fillings, freeze, and then "pop" the icicles from the non-stick silicone surface.
Cushioned Beach Chair | Casa Fes
by SUNNYLIFE$105.00LOUNGE IN LUXURY Live your life in the sun with SUNNYLiFE.
The Cushioned Beach Chair chair has got your back no matter what!
With a removable padded cushion it's extra comfy and easy to clean after a long day in the sun.
Lounging in the sand just got a whole lot more comfortable.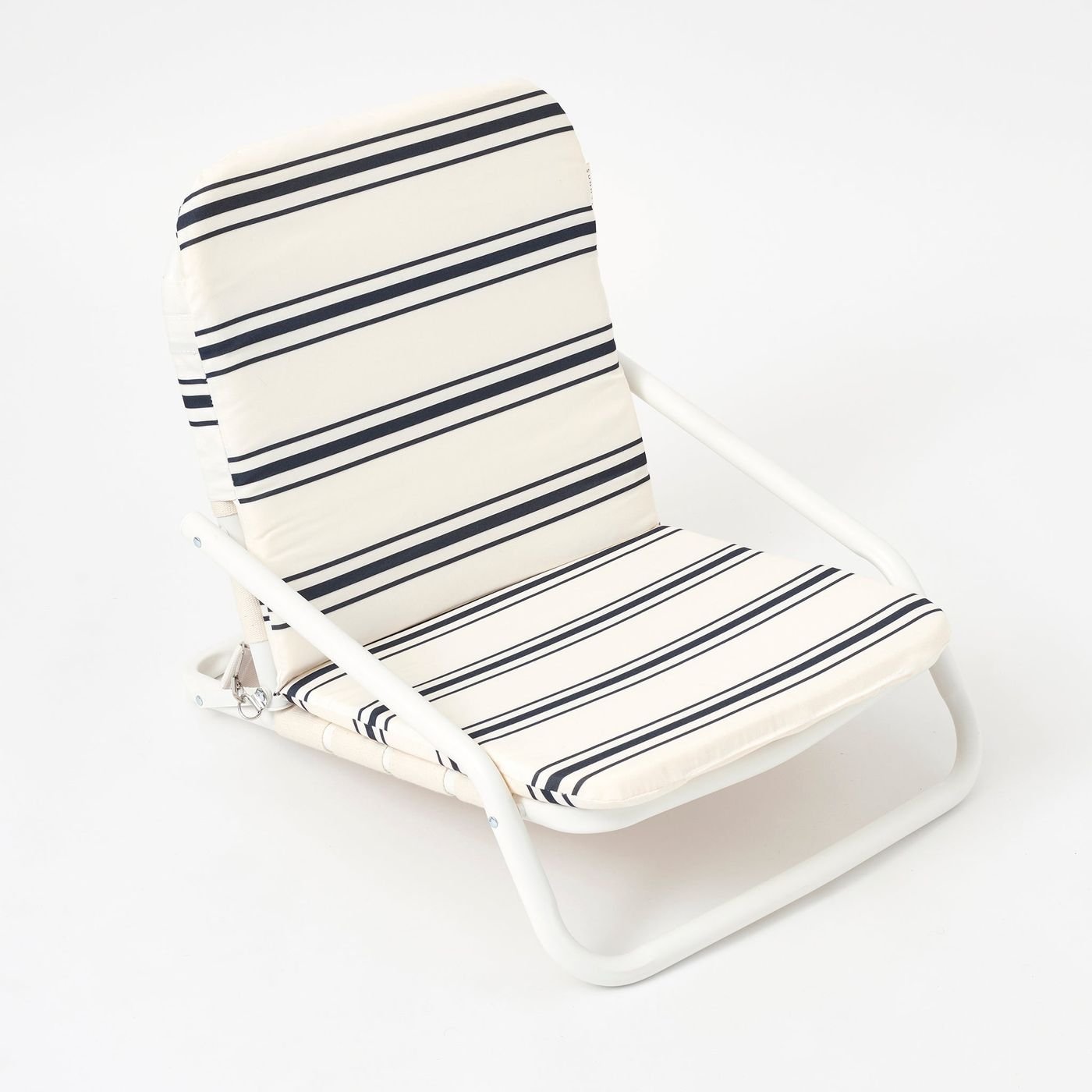 Travel Speaker | Sea Seeker Dip Dye
by SUNNYLIFE$22.50SOUNDS OF SUMMER Live your life in the sun with SUNNYLiFE.
Every beach trip deserves a soundtrack.
Turn up the volume and enjoy the sounds of SUMMER wherever you go with the SUNNYLiFE Travel Speaker.
Copyright © 2023 by NBC Universal, Inc. All Rights Reserved.
This material may not be republished, broadcast, rewritten or redistributed.