The products featured in this article are selected from brands that are partners of NBCUniversal Checkout. If you buy something through our links, Access Hollywood makes a commission on your purchase. Prices are accurate as of publish time. Items are sold by retailer, not Access Hollywood.
Get ready for the best summer ever with these Memorial Day hosting must-haves that'll help you throw perfect parties all season long.
Be confident that you'll take full advantage of the warm weather this year, thanks to our collection of essential outdoor items that's sure to bring any backyard or poolside gathering to the next level.
Whether you're into barbecuing, soaking up the sun, or simply enjoying some well-deserved relaxation, we've got everything you need to make sure you're set to kick off summer with an epic holiday weekend.
And don't forget to partake in some friendly competition with friends and fam with our badminton, cornhole and table tennis sets – and a backgammon table that doubles as a cocktail tray! Not into keeping score? Lounge in a comfy beach chair or cool off with a fun inflatable sprinkler.
Ready, set, summer!
Beach & Picnic Blanket | Jardin Ocean
by SUNNYLIFE$75.00GET COMFY! Live your life in the sun with SUNNYLiFE! Lay back and relax with the SUNNYLiFE Beach Picnic Blanket.
Canvas Cooler Bag | Jardin Ocean
by SUNNYLIFE$79.00KEEPING IT COOLLive your life in the sun with SUNNYLiFE!
With the SUNNYLiFE Canvas Cooler Bag you can keep your cool even on the hottest of days. it's a classic essential for any occasion.
Inflatable Sprinkler | Smiley
by SUNNYLIFE$38.00SMILE, it's SUMMER! Make it a sun shower all SUMMER long with the SMILEY Inflatable Sprinkler. From the official SUNNYLiFE x SMILEY collaboration, this ball of fun attaches to your garden hose and sprays water for non-stop outdoor fun! With an on-trend tie-dye print and the iconic SMILEY, little kids will love the good vibes of the SMILEY Sprinkler. Set up the Inflatable sprinkler today and enjoy warm SUMMER afternoons, cooling off and getting soaked with SUNNYLiFE!

Play On Table Tennis | Cork
by SUNNYLIFE$70.00GAME ON! Get back to basics with our stunning collection of classic games made from natural cork. With a minimalist design and cork-clad bats this stylish table tennis set is here to bring a touch of modern beauty to your match. The retractable net Easily attaches to most table surfaces, making it'super easy to set up and pack down.
Official Size Cornhole Game By Trademark Games
by UnbeatableSale$17468Get out and enjoy the beautiful weather with this handy;trademark games corn hole set. Perfect for your next cook out picnic or tailgate. Easy to play for all ages.
Galvanized Ice Bucket
by Integrity Commerce$72.79Made for backyard barbecues or parties, this classic galvanized metal ice bucket is perfect for serving a large selection of chilled beverages. Keeps beer, wine, juice, and more perfectly chilled with plenty of room for ice! handles for easy transport.
Aroma Housewares ASP-218B Grillet 4Qt. 3-in-1 Cool-Touch Electric Indoor Grill Portable, Dishwasher Safe, with Nonstick Pan & Tempered Glass Lid, Black
by Synergy$57.99The aroma grillet 4qt. 3-in-1 indoor grill is the hero of home cooking. Grill sizzling steaks, stew one-pot wonders, or sear any vegetable to perfection all with one compact countertop appliance. Bring outdoor flavors inside with its ridged grill surface that achieves great grilled flavor and beautiful grill marks with ease. The deep cooking pot with tempered glass lid allows for simmering delicious pot roasts, chili, fondues, soups and more. With just a turn of the knob, feast on with the versatile and durable grillet!
Poolside Highball Tumbler | Utopia Multi
by SUNNYLIFE$35.00SUMMER SIPPING Live your life in the sun with SUNNYLiFE!
Get the party started with the perfect cocktail accessories for outdoor living.

Badminton Set | Casa Blanca
by SUNNYLIFE$50.00PLAY IT YOUR WAYSUMMER is more fun with SUNNYLiFE!
Let the games begin with SUNNYLiFE Badminton.
You'll be set for hours of outdoor fun and a SUMMER you won't forget!
Outdoor Deep Fire Pit Steel Bowl With Star Cutouts Black
by UnbeatableSale$175.96The inch outdoor deep fire pit by pure garden has a matte black finish that is attractive to match any outdoor living space decor. The inch square steel bowl is designed for wood burning and features star accents for ambiance a mesh spark screen for safety a inch log poker and a convenient storage cover. Enjoy the warm glow of this portable fireplace on your patio and set the ambiance for a relaxing outdoor experience on a cool summer night or crisp fall evening.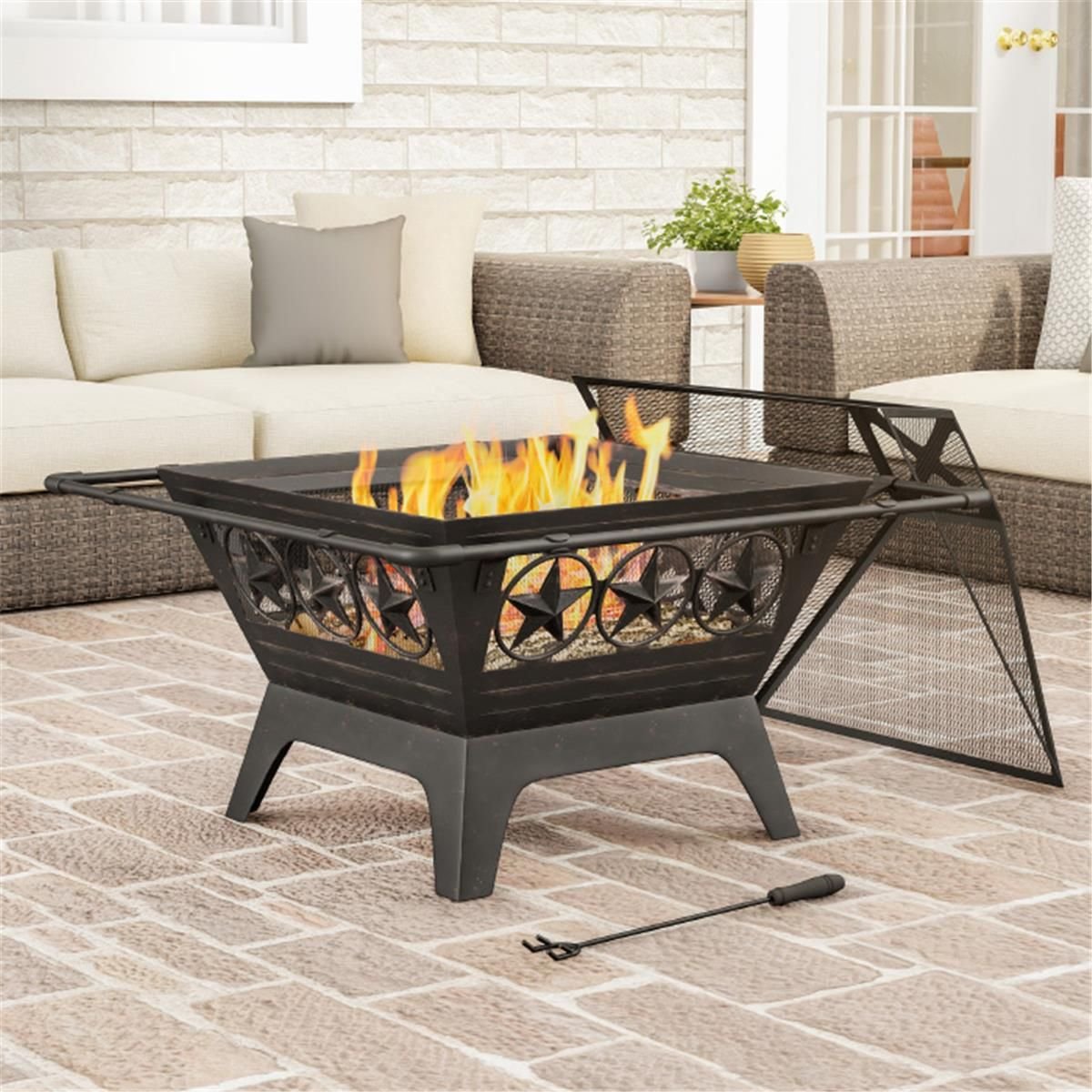 Travel Speaker | Tie Dye Sorbet
by SUNNYLIFE$30.00SOUNDS OF SUMMER Live your life in the sun with SUNNYLiFE. Every beach trip deserves a soundtrack. Turn up the volume and enjoy the sounds of SUMMER wherever you go with the SUNNYLiFE Travel Speaker.Product InformationTie dye print.Includes mini USB charge cable.Can be recharged up to 200 times and has a play time of 1-2 hours.Connects using wireless technology.Perfect for traveling.
Deluxe Beach Chair | Utopia Pale Banana
by SUNNYLIFE$160.00LOUNGE IN LUXURYLive your life in the sun with SUNNYLiFE. Up your beach game and recline in style with the SUNNYLiFE Delux Beach Chair.
With a drink holder and storage pocket, this upgraded beach essential is a must have for those who make comfort a priority.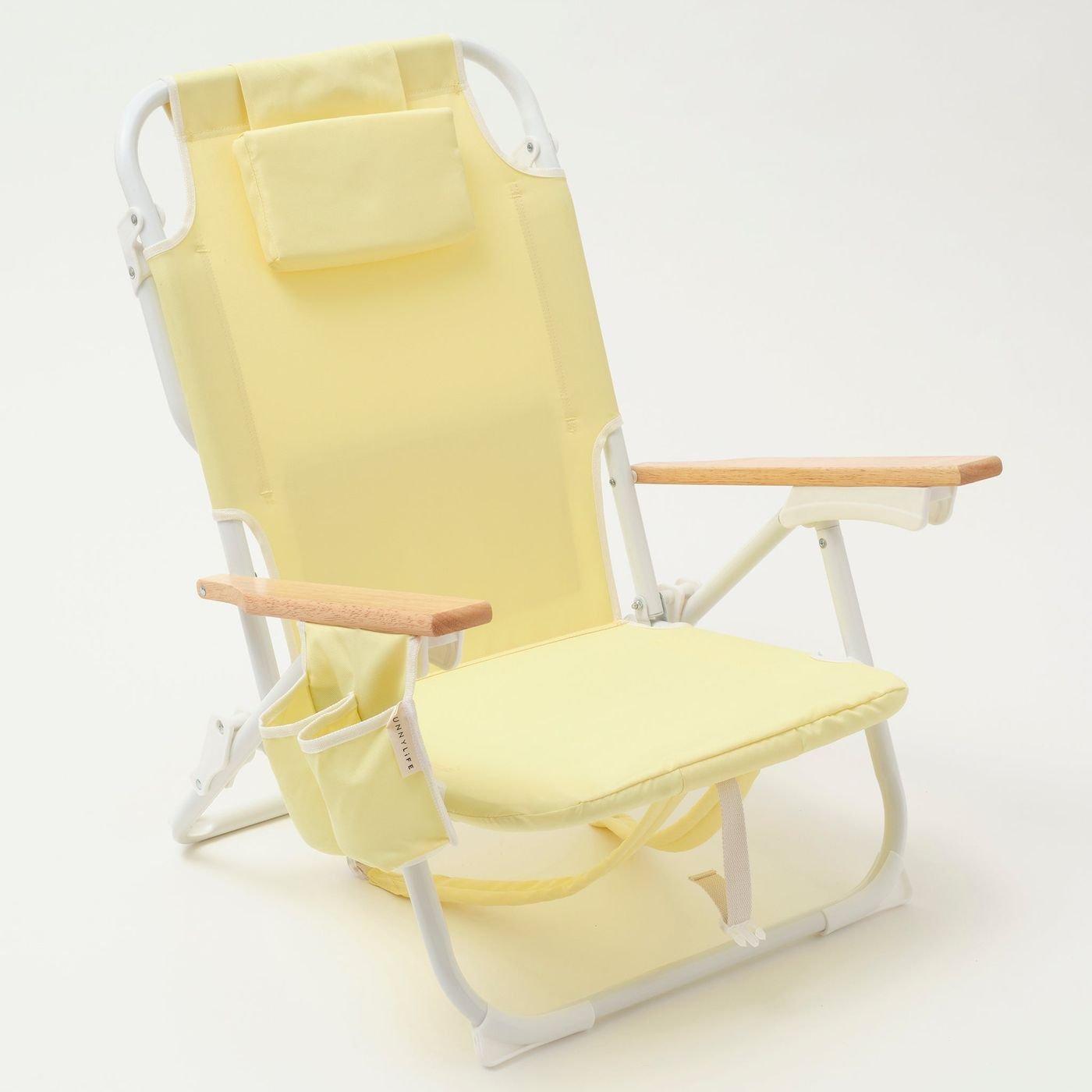 Cocktail Tray Backgammon | Utopia Multi
by SUNNYLIFE$85.00SUMMER SIPPING Live your life in the sun with SUNNYLiFE! Designed with style in mind the SUNNYLiFE Bac kgammon Cocktail Tray is perfect for entertaining.
Complete with acrylic playing pieces and dice, this timeless set brings a sophisticated edge to your table
Canvas Grilling Apron
by Integrity Commerce$76.69Foster & rye! That stands for food is ready–and you'll be one kissable cook in this grilling apron. Two sturdy front pockets hold everything you need to get cooking: utensils, tools, and maybe a pre-bbq beverage or two.
Copyright © 2023 by NBC Universal, Inc. All Rights Reserved.
This material may not be republished, broadcast, rewritten or redistributed.