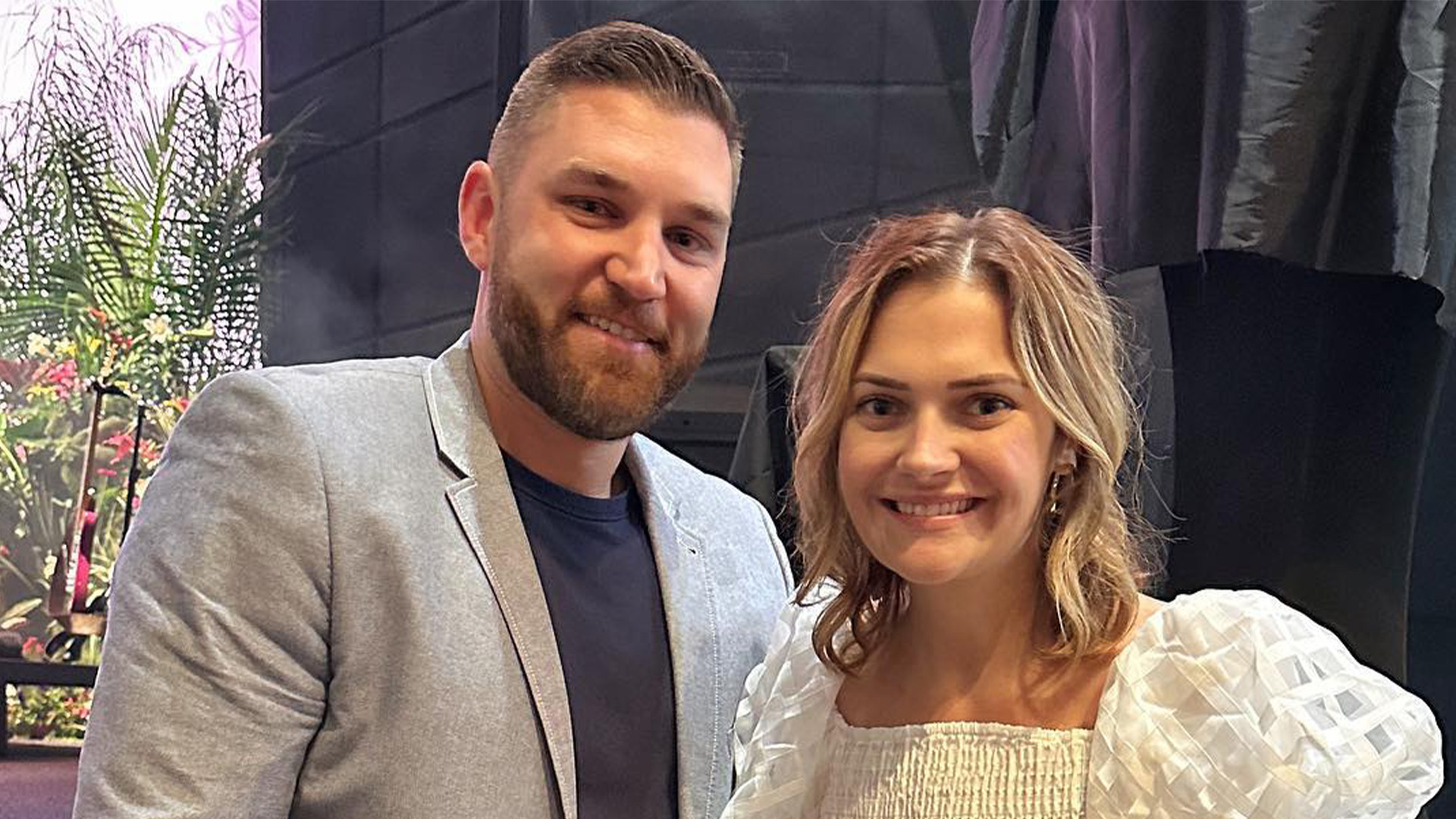 The TikTok community is mourning the death of Haley Odlozil who died after battling ovarian cancer at age 30.
On Friday, her husband Taylor Odlozil announced the sad news on Instagram alongside a photo of the pair with their 4-year-old son Weston.
"It is with unbelievable sadness that I tell all of you my sweet Haley has passed away. I cannot begin to describe the amount of heartache & grief myself & our entire family is experiencing," he wrote. "I never knew my heart could physically hurt. I've never seen someone fight so hard to live."
Haley and her husband shared snapshots of their life as parents following Haley's stage IIIC ovarian cancer diagnosis on Instagram and TikTok.
In his lengthy tribute, Taylor credited their family for keeping her going throughout her cancer battle.
"I'm so blessed to have had Haley a part of my life for 16 years. It has been my true honor to take care of her," he wrote. "I am so grateful for the lessons I have learned from Haley. As the husband I have seen every moment. The happy ones & the sad ones. One thing I can tell you, she suffered greatly fighting this disease that slowly tore her body apart for the last 8 years. The thought of her being completely healed in a body with no pain & no scars in heaven makes me so incredibly happy for her but so overwhelmingly sad I'm not there to see it. My fear of death is so much less knowing I will get to see her one day completely healed. I cannot wait for that day."
In the emotional tribute, Taylor explained how blessed he feels for witnessing Haley become a mom. Due to her cancer diagnosis, Haley could not have children, so they opted for surrogacy instead. The pair shared their journey to parenthood in a YouTube video posted in February 2019.
"I'm so thankful I got to see Haley fulfill her life purpose of becoming a mom," he said. "She was an incredible mother. My heart breaks most for Weston. I don't think he will ever fully understand what he meant to Haley. He was everything to her. I love you, Haley. More than I can put into words. You are a part of who I am, and I will never stop loving you. I can't wait to see you again."
He closed out his tribute by thanking their online community for the support throughout the years.
"I've received emails & messages from people from just about every country," he wrote. "She has changed so many people & brought awareness to this terrible disease. I'm so proud of that. She always said she didn't want her suffering to be wasted. Haley wanted people to learn from her. I would say she accomplished that!"
Taylor and Haley were high school sweethearts who started dating in 2008. She was diagnosed with cancer for the first time in 2015, weeks before their wedding. Four years later they welcomed their son, Weston.
They started documenting their final months together in October and went viral quickly, gaining more than 3 million followers on Instagram and TikTok.