Travis Barker is mourning the loss of a talented young fan.
The Blink-182 rocker spoke out after fellow drummer Alex Etheridge passed away this week at just 13 years old and revealed a note he was writing to the teen with hopes he'd be able to read it in time.
Alex' family announced his sad loss in an Instagram post, which prompted Travis to share his letter in the comment section and express the gratitude he has for being able to have spent time with the budding talent.
"Hi Alex, I just wanted to say meeting you changed my life forever. When my daughter Alabama told me about you and your story I couldn't wait to hang. You're one of the nicest people I've met. You are so talented in so many ways. You're a great song writer, drummer and musician. I loved jamming with you playing paradiddles and herta's. I could've hung out with you for days if we had more time," Travis began. "Even with everything you were going through you were so strong, happy and present taking it all in. Felt like for those few hours we got to hang out you weren't in pain or sick anymore. You kept saying, 'am I dreaming like is this really happening' and I just kept saying yes, yes it is!!"
The 47-year-old revealed that he was alerted of Alex's death while penning the message and shared the emotional reaction he had.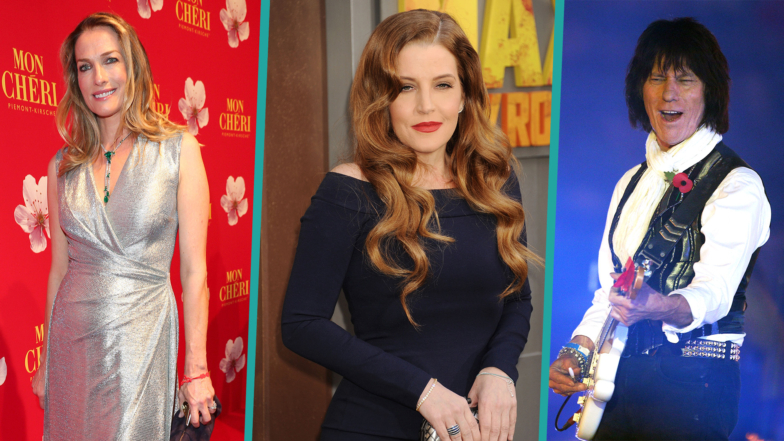 Celebrities Who Have Died In 2023
View Gallery
"As I'm writing this I just got a DM from Alex's Instagram with news that Alex has passed. I scrolled up and read through our messages and I'm crying heartbroken. All I wanted was for this video and message to get to Alex before he passed and I missed him. I will keep my time with Alex close to my heart forever. His impact on me was life changing and I will carry it with me forever on every stage I play on and in every prayer. Friends 4L like we said after meeting each other. Till next time Alex," he continued, ending with a praying hands emoji.
Alex had been fighting bone cancer and documented his journey on Instagram, sharing peeks at his passion for music and continued dedication to the craft even in the face of health struggles.
He posted a selfie with Travis just last month after a Blink-182 concert and thanked the musician for helping make a longstanding dream come true.
"Nights like these give me motivation to keep fighting so I can have more. Thanks for showing me what I'm fighting for and a BTS at being a rocker!!" Alex wrote in his caption.
The teen was reportedly diagnosed with his illness in January 2022. His loved ones paid tribute to his memory on Instagram with a photo of him behind a drum kit.
"At 6:08 this morning, Alex took his last breath. He was punk AF and put others first until his final moment. He cherished his relationships with friends and truly loved life. Services will be announced in the coming weeks," the caption read.
Copyright © 2023 by NBC Universal, Inc. All Rights Reserved.
This material may not be republished, broadcast, rewritten or redistributed.