The products featured in this article are selected from brands that are partners of NBCUniversal Checkout. If you buy something through our links, Access Hollywood makes a commission on your purchase. Prices are accurate as of publish time. Items are sold by retailer, not Access Hollywood.
So you've thought of everything you'll need for an epic spring break? Think again!
Your vacation isn't complete without these must-have essentials to take this year's trip to a whole new level.
Catch some rays while enjoying the pool on a hip retro float, keep your beverages ice cold in a chic canvas cooler, and snap unforgettable pics with an underwater camera that'll make sure your IG has never looked better.
What's more? Get moving with a fun set of foam beach bats to kick off some friendly competition with your squad, and get well deserved beauty rest with a silky sleep mask.
And of course we didn't forget about your fashion game! Top off your beach-ready fits with a stylish sarong, flattering sunnies and an on-trend wide-brimmed hat.
Ready, set, spring break!
Riri Jute Straw Hat
by Verishop$97.50Don't be afraid of the sun! Step out in confidence with this ultra-comfortable riri jute sun hat.
Underwater Camera | Sea Seeker Strawberry
by SUNNYLIFE$30.00SUMMER SNAPS! Live your life in the sun with SUNNYLiFE.
Don't miss a single happy snap with the SUNNYLiFE retro inspired Underwater Film Camera.

Pool Ring | Disco Gold
by SUNNYLIFE$34.00FLOAT TO PARADISE! SUMMER is more fun with SUNNYLiFE!
Lay back, relax and float away to paradise with the Disco Gold Pool Ring.

Priscilla Polarized Sunglasses
by Ideal Fashions$69.00High-Quality TR90 Frame; TR90 is made with a Swiss technology to be super flexible, durable and lightweight.
Vintage Lie On | De Playa Esmeralda
by SUNNYLIFE$85.00LAY BACK CHILL! Limited edition SUNNYLiFE X Daimon Downey. Bondi born Daimon Downey has collaborated with SUNNYLiFE for our NEW collection. Inspired by nostalgic SUMMER days in the European sun.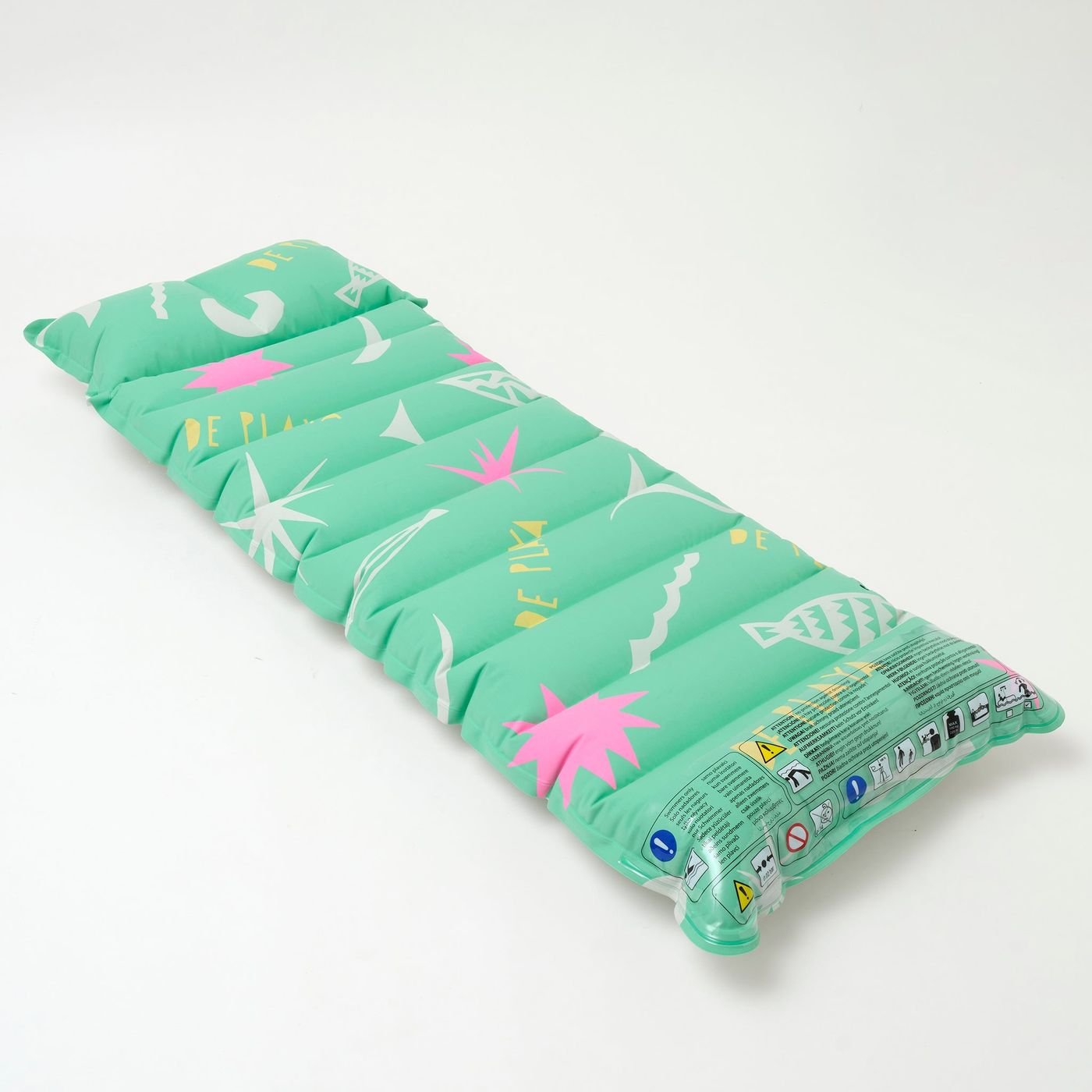 Weekender Tote
by Verishop$48.00This Oversized Tote made up of Organic Cotton and Tencel is perfect for travel. Large enough to pack your weekend getaway essentials or groceries from your Farmer's market.
Inflatable Beach Ball | Disco Gold
by SUNNYLIFE$15.00BOUNCE INTO ACTION! SUMMER is more fun with SUNNYLiFE! Bounce into ACTION with the SUNNYLiFE Inflatable Beach Ball and let the games begin!
The Positano Long Kimono
by Kenny Flowers$128.00Soak up the sun, the briny breezes and maybe brush up on your Italian while you're at it! The Positano long kimono is sure to give you that endless summer energy.
The Rose Blusher Short Sleeve Pink Linen
by Kenny Flowers$88.00No matter what you're drinking, the glass is always full with this one. Keep the girls blushing and the rose rushing in this short sleeve linen shirt.
The Monte Carlo Sarong
by Kenny Flowers$25.00A timeless look and an instant classic, this polka dot sarong is ready to whisk you away to 1950s Monaco and make you feel like a million euros out there.
Ebony Veneer Wood Sunglasses
by Woodey$59.00Tanana is made out of Ebony veneer wood. Features TAC polarized lenses and stainless steel spring hinges.
Nala Safari Jute Straw Hat
by Verishop$82.50Ready for picnics in the great outdoors such as your own backyard or in a remote desert? Grab your nala hat and your binoculars to embark on a small adventure you've been longing for.
Foam Beach Bats | Casa Vintage Black
by SUNNYLIFE$42.00PLAY IT YOUR WAY! SUMMER is more fun with SUNNYLiFE! Let the games begin with SUNNYLiFE Foam Beach Bats. You'll be set for hours of outdoor fun and a SUMMER you won't forget!
Silky Sleep Set – Rose Pink
by Sacheu Beauty$24.00The Silky Sleep Set is the perfect addition to your beauty sleep. Reduces friction on the skin and helps to keep your hair frizz-free.
Canvas Cooler Bag | Jardin Ocean
by SUNNYLIFE$79.00KEEPING IT COOL! Live your life in the sun with SUNNYLiFE! With the SUNNYLiFE Canvas Cooler Bag you can keep your cool even on the hottest of days. It's a classic essential for any occasion.
Endless Summer Vacation Box Set
by Dolce Glow$115.00Introducing the Endless Summer Vacation x Dolce Glow box set! The perfect way to achieve a beautiful sun-kissed, endless summer glow without the harmful UV exposure.
Copyright © 2023 by NBC Universal, Inc. All Rights Reserved.
This material may not be republished, broadcast, rewritten or redistributed.