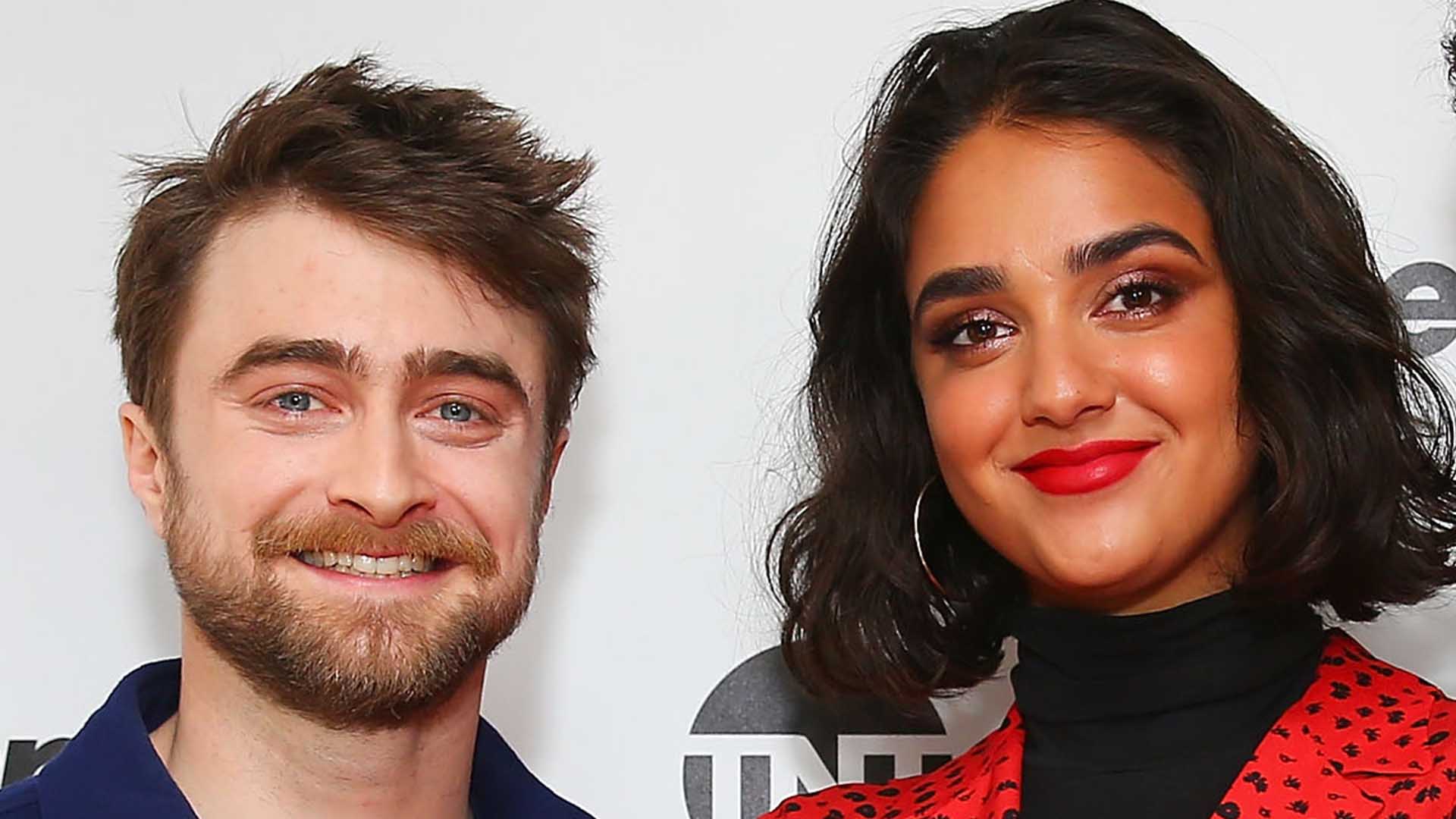 Daniel Radcliffe and Geraldine Viswanathan are bringing the laughs in "Miracle Workers: End Times."
The pair spoke with Access Hollywood about the upcoming fourth season of the TBS series, and they shares about the new season set in a dystopian future. In particular, Daniel shared about how it feels returning for another season and playing an all-new set of characters.
"Yeah, I mean, that's the joy of the show for me is, is getting to come back every year and see like what everyone does with their characters and like, I'm, you know, we have such an amazing cast and like, I love working with them all so much that like getting to come back each time and see what insane thing the writers have like come up for them this time is that's like one of the joys of this show. And yeah, I think everyone this year really got like amazing stuff particularly (Geraldine) and John, I think it was like, they were very, very different from anything that you have done in our show before," he said.''
Daniel Radcliffe: Then & Now
View Gallery
Geraldine shared about having "The Real Housewives of Beverly Hills" star Garcelle Beauvais play her on-screen mom and if she was a fan of the reality show.
"Oh, my gosh, I'm not. But like, my best friends are (fans of the show) and, and they informed me how significant that was and I definitely felt meeting her. I was like, oh, yeah, I feel, I feel the power. She was amazing," she said.
Daniel, who recently welcomed his first child with girlfriend Erin Darke, also opened up about fatherhood.
"It's amazing. It's crazy and but yeah, we're really happy like it's, you know, we're tired and all the other things that people talk about. But it's also like, truly the best. I've suddenly like, I've realized that it's very, the reason you hear a lot of parents I think complain about this period of time is because it is, you know, it's so exhausting but all the things that are tough about it are really easy to describe like tiredness or whatever it is. And the things that are amazing about it are like impossible to describe, like I couldn't put into words. And he's, he's started smiling and yeah, so it's really, it's lovely," he gushed.
There is also a "Harry Potter" TV series in the works, but would Daniel, who shot to fame while playing the titular character in the film series be interested in being a part of it?
"I certainly haven't. I mean, I don't, I think it's very much like they're going for a new series and it would be, there would be somebody else playing Harry. So I think it would be very weird for me to show up. I'm very, you know, I'm very excited to see what other people do with that. And I think the thing, you know, the comparison I've made is like to a story like 'Sherlock Holmes.' You know, it was always gonna, I think the Potter series of books was always going to be bigger than like one interpretation or one franchise. So it'll be cool to like, see the, the torch get passed on," he shared.
"Miracle Workers: End Times" returns Monday, July 10 at 10pm ET/PT on TBS.
— Stephanie Swaim