Emma Stone and Taylor Swift's friendship is one for the Eras!
The Oscar winner made rare comments about her longtime bond with the music superstar, telling Vanity Fair at the Veuve Clicquot Polo Classic over the weekend how Tay made sure she was on hand for her blockbuster tour's opening night.
Emma was spotted rocking out to Taylor's biggest hits in a now-viral social media video from the singer's March show in Glendale, Ariz., and the actress noted that her VIP status definitely helped when it came to scoring the coveted spot.
"The concert was pretty amazing. I was lucky 'cause we've been friends for a really long time. I've known her since we were 17 and 18, so she hooked me up, which was very nice 'cause I know those tickets are impossible to get," Emma said.
The "La La Land" star went on to rave over Taylor's effort and determination and share how impressed she was to see her pal in her element.
"She's a wonderful friend. She blows my mind. I mean, the amount of sheer stamina to do three and a half hours and perform 44 songs and to maintain the extreme energy of the audience – I've never seen anything like it," she added.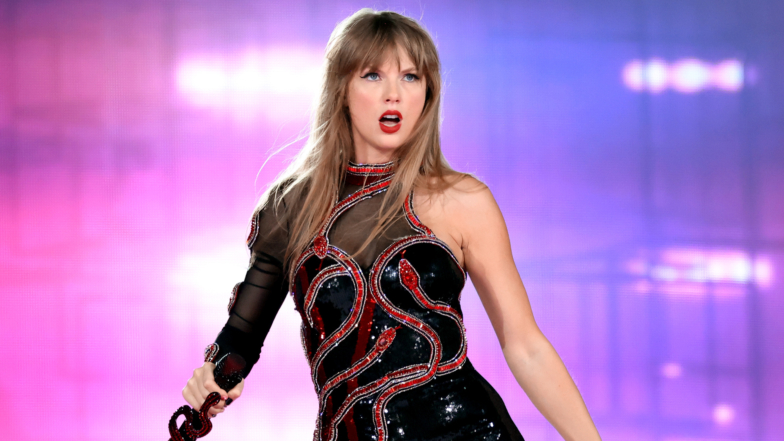 Taylor Swift Kicks Off 'The Eras Tour': See Inside Opening Night!
View Gallery
Emma may be one of the most accomplished and beloved actresses of her generation, but even she bows down over how well Taylor owns her craft.
"Oh, God, hell no!" the 34-year-old said of her own pop star potential. "I can't sing, like, for a massive stadium. Let's not even go down that road. She has insane talent—I could never do what she does."
Copyright © 2023 by NBC Universal, Inc. All Rights Reserved.
This material may not be republished, broadcast, rewritten or redistributed.