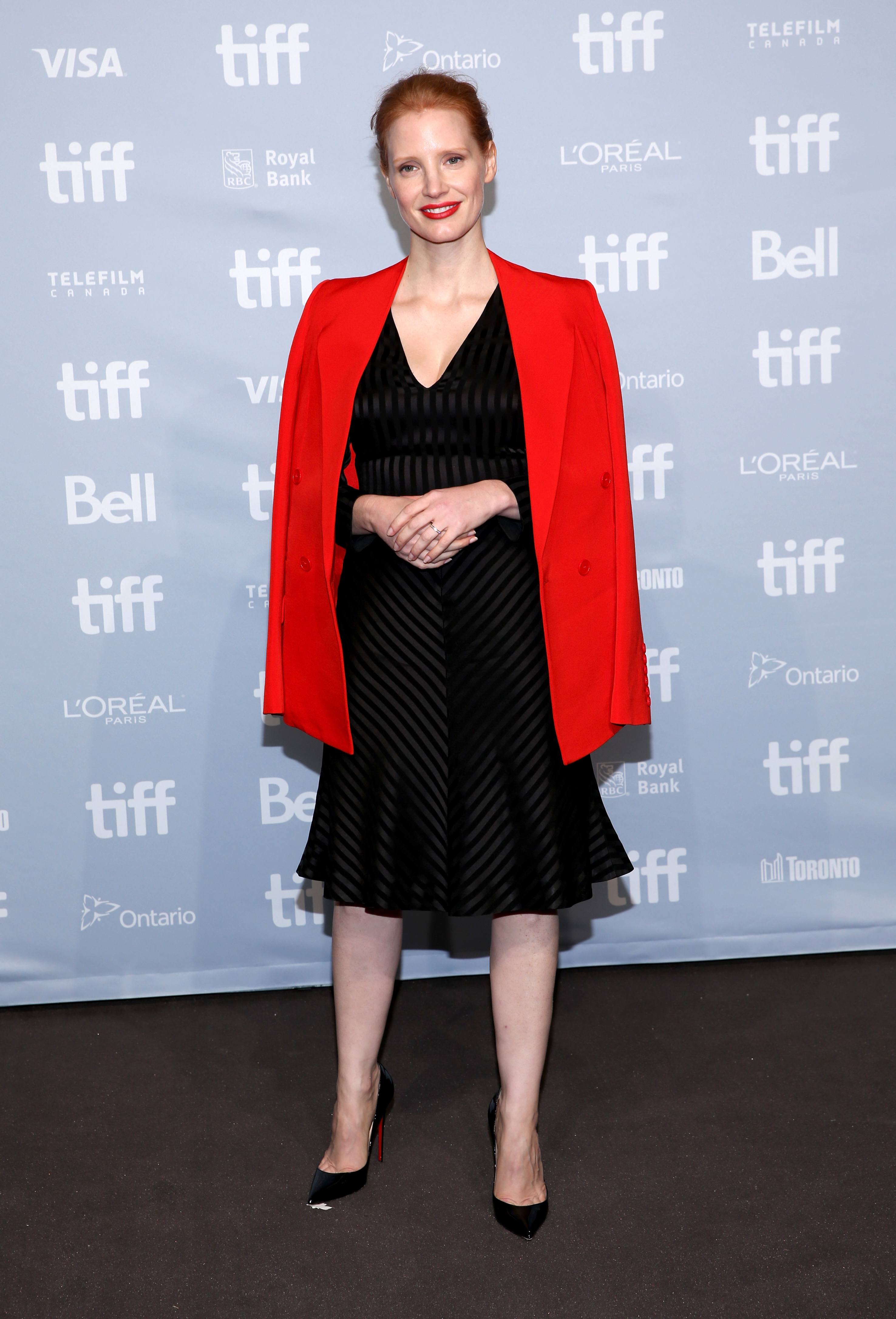 Jessica Chastain is recommending a casting shakeup for Netflix's "House of Cards."
The 40-year-old actress tweeted a suggestion to the "House of Cards" crew on Thursday night asking them to just make Robin Wright the lead of the show.
"Can #RobinWright just be the lead of @HouseofCards now? We're ready for it," she shared.
Can #RobinWright just be the lead of @HouseofCards now? We're ready for it.

— Jessica Chastain (@jes_chastain) November 3, 2017
Jessica's tweet comes after Netflix and Media Rights Capital announced on Tuesday that they were suspending "House of Cards" until further notice following allegations of sexual misconduct against the show's lead, Kevin Spacey.
Rumors have been swirling all week that the team behind "House of Cards" is looking to do a spin-off series in the wake of the allegations against Spacey.
Chastain could have a point — a female political hero like Wrights' Claire Underwood could make for a good change of pace on the show.
Wright plays Claire Underwood, the wife of President Frank Underwood (Spacey) on the Netflix hit. During her tenure on the show, she's also produced and directed. Wright made waves last year when she demanded to be paid the same amount as Spacey and threatened to go public if Netflix did not address her salary.
Chastain's tweet is already gaining support. Actor David Alan Grier said "good idea."
Copyright © 2022 by NBC Universal, Inc. All Rights Reserved.
This material may not be republished, broadcast, rewritten or redistributed.