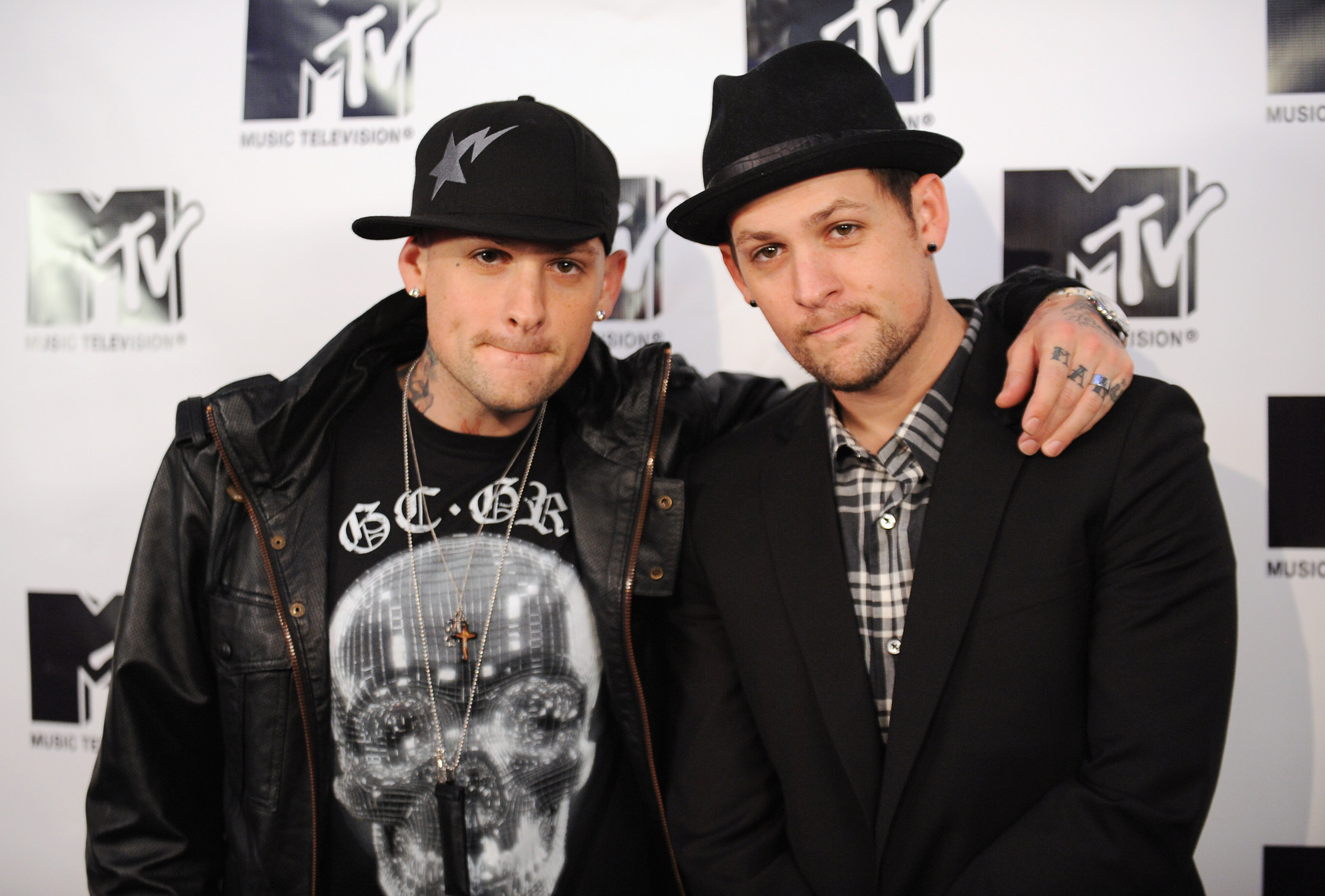 Benji Madden is doing fine following his split with celebutante Paris Hilton, according to his twin brother and Good Charlotte bandmate, Joel.
"He's a good guy and he'll be fine and she'll be fine," Good Charlotte singer Joel told Billy Bush in a new interview for Access Hollywood and "The Billy Bush Show." "They'll both be fine. I don't think at the end of the day anyone reading it was like 'Oh my gosh! What is he gonna do?' or 'What is she gonna do?' Everyone was kind of like, 'Oh.'"
Joel sat down with Billy on Friday (while his guitar-slinging brother was in the studio), to promote "Greatest Remixes," mixed up versions of the band's hottest tracks from over the years, when talk turned to his brother's recent split.
While Benji has thus far refrained from commenting on the breakup, Joel explained what kind of a boyfriend his sibling can be — and probably was — with Paris.
"I think that Benj — he does his best, when he is with someone, to adapt to what they're into or whatever… He's down though, he doesn't care, he doesn't judge. He accepts anything."
And though reports suggested Benji was jealous when Paris recently met up with her ex Stavros Niachros, Joel said his brother has never felt threatened by his leading lady's ex-man.
"He's not possessive, but he's very clear about what he's cool with. Very clear… [He] speaks his mind," Joel said.
And because Joel is dating Paris Hilton's longtime pal, Nicole Richie, the heiress will still be a fixture in their lives.
"Paris is someone we all know," Joel told Billy. "She's been friends with Nicole since they were like three, and it's not like we're never gonna see her again… You just have to go, 'Hey you guys, if it's not working out, figure it out.' But we all have to kind of see each other. So I think that whatever they figure out they will. But it's all good. Benji's doing good."
Copyright © 2022 by NBC Universal, Inc. All Rights Reserved.
This material may not be republished, broadcast, rewritten or redistributed.