The final chapter of "Tom Clancy's Jack Ryan" was a meaningful one for John Krasinski.
"When we set out for this final season, we wanted it to have all the thrills and action that the show has had in previous seasons, but if you're a fan of the show from the beginning, we also wanted it to culminate with the characters – that we all end this show together, sort of in a way that only three people can be when you've gone through all of the things that we've gone through in these seasons, both on camera and off camera," the actor told Access Hollywood while sitting down with his co-stars Wendell Pierce and Michael Kelly.
"For us, it's a really emotional one, because it feels like coming home," he added.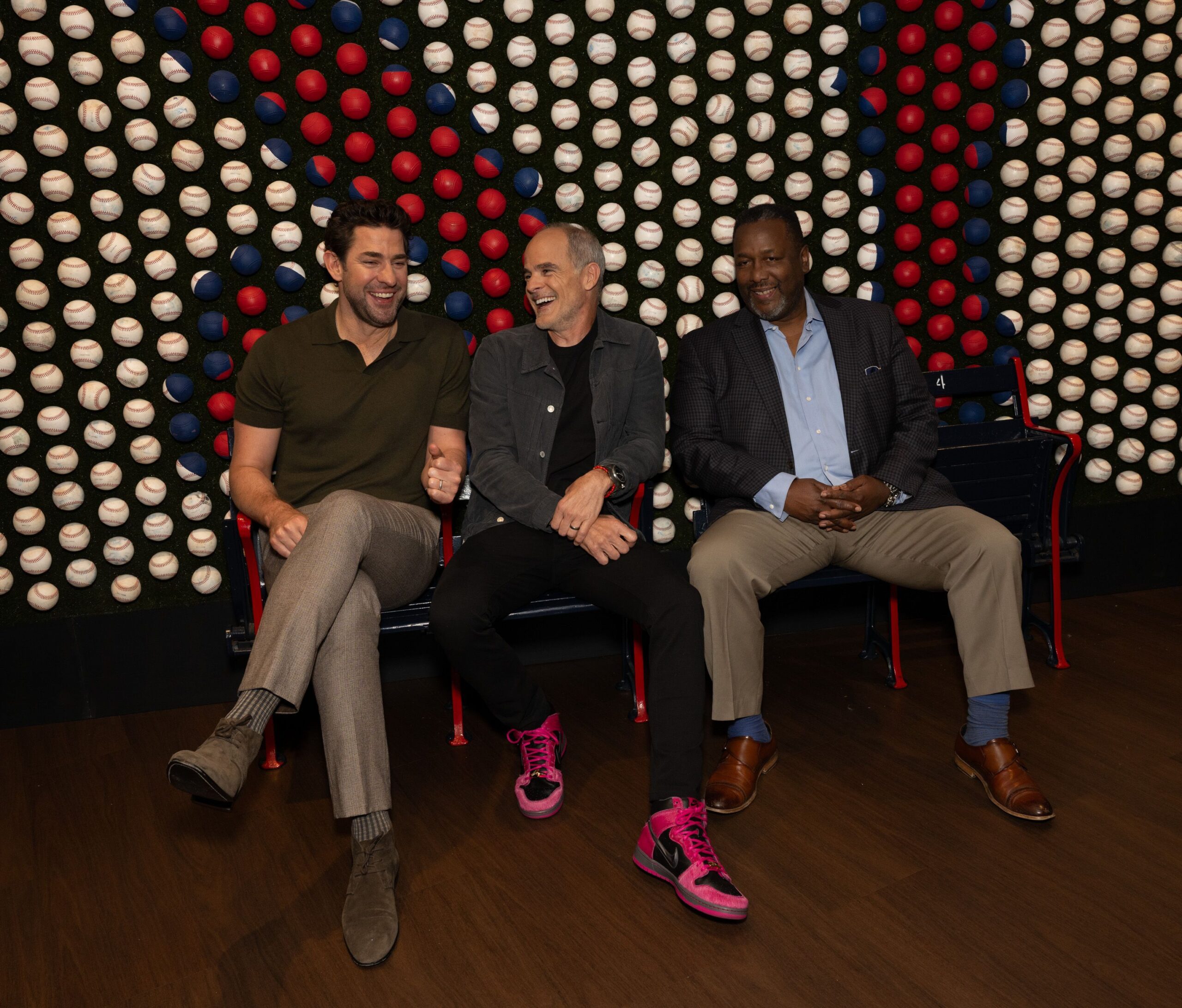 John has portrayed the titular Jack Ryan – an Afghanistan veteran and CIA operations officer – for three seasons, and his upcoming fourth is the show's last.
The role gave "The Office" alum the opportunity to try out some stunt work, and he joked to Access that he "stupidly" stepped in for many of the action sequences.
"I had always heard from friends of mine who had done a lot of action before me, and they said, 'Really utilize your stunt double.' And I went, 'Absolutely,'" he recalled. "But it's very weird … when you're doing a scene and the action moment comes up, you're in the moment, and you just go, 'Yeah yeah, no, I'll do it. I'll just jump off the roof.' You end up being the person to jump off the roof, and in mid-air, you're like, 'I should've rethought this. This is something I should've prepared for more.'"
"With the stunts, we had an incredible group of people who not only kept us safe, but for my point of view, it was about keeping you confident," he added.
Emily Blunt and John Krasinski: Sweet Couple Pics
View Gallery
While John is so proud of his work onscreen, his role as a dad offscreen that brings him even more pride.
"It's without a doubt the greatest part of my life, and to get to do all of this crazy stuff honestly doesn't hold a candle to coming home every single day and being with those kids," he said. "They blow my mind every single day. They're the funniest people I've ever met."
John added that his wife Emily Blunt is "an inspiration every single day of how to be a great parent," and he gushed over their near 13 years of marriage.
"Personally, I think it really is as close [as] you can get [to] magic," he said of their connection. "It was just a very, very lucky thing to meet someone that you are so compatible with and share a vision of the world that you want to experience together. She is the most talented person I know, the funniest person I know."
The fourth and final season of "Tom Clancy's Jack Ryan" premieres June 30 on Amazon Prime Video.