The music world is mourning the loss of a beloved collaborator.
Daniel Jones, who worked with superstars including Beyoncé, Janet Jackson and Justin Timberlake, has passed away at 41 years old.
Both Justin and Janet honored the composer and musical director's memory in respective Instagram posts on Thursday, with the "SexyBack" singer sharing backstage videos of Daniel celebrating with him and the "Man of the Woods" tour crew.
"Where do I start… Daniel Jones, I am going to miss you so much. A spark plug of energy and joy. An incredible musician. A loving soul and a hilarious jokester. Nobody will ever be better at hyping me up in the pre show huddle up and holding us all down on those keys," Justin wrote in his caption. "We will march onward and try to make you proud every time we are out there. And, you will be with us every step. Forever a TN Kid 💔 Grateful for the light you brought to us… Rest in Peace, my brother. 🙏🏻"
Janet also reflected on her personal and professional relationship with Daniel, sharing how much he brought to his work and how thankful she is to have had him in her life.
"The past few days have been incredibly challenging for us as a family. Daniel Jones was more than an incredible talent, he was a brother, an energy, a light. While his time here with us was cut short, his memory will live on strong and forever. We are all so blessed to have known you. May you rest in eternal paradise," she wrote.
Daniel most recently worked with the icon on her "Together Again" tour.
His wife, Breshae Jones, reportedly confirmed his passing in a statement on Facebook this week. According to Vibe, she shared sorrow and confusion over the devastating news and expressed gratitude to those who have sent their condolences.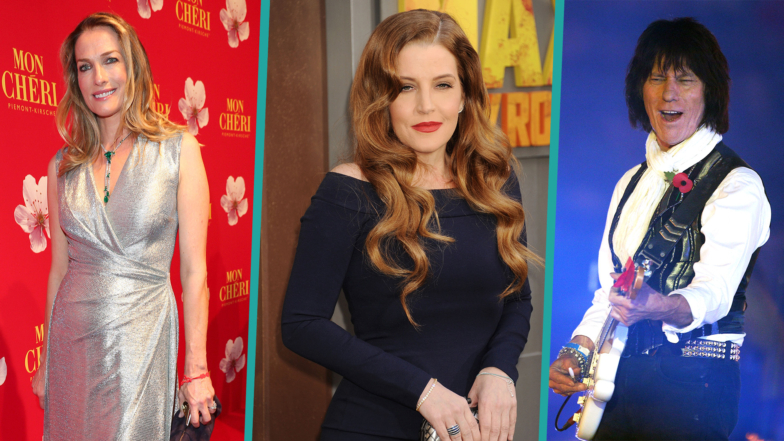 Celebrities Who Have Died In 2023
View Gallery
"I am speechless. I am heartbroken. I am lost. My husband Daniel Jones, my best friend, my headache, my confidante… I truly do not understand," she wrote, per the mag. "I know God doesn't make mistakes.. but why?? To everyone who has called, texted messaged, etc. Thank you so much. I've seen them all."
A cause of death has yet to be made public as of Tuesday, and Breshae reportedly asked fans and followers to "not speculate or rumor about what happened" because "all the answers" are not available at this time.
In addition to Breshae, Daniel is survived by their two sons.
Copyright © 2023 by NBC Universal, Inc. All Rights Reserved.
This material may not be republished, broadcast, rewritten or redistributed.