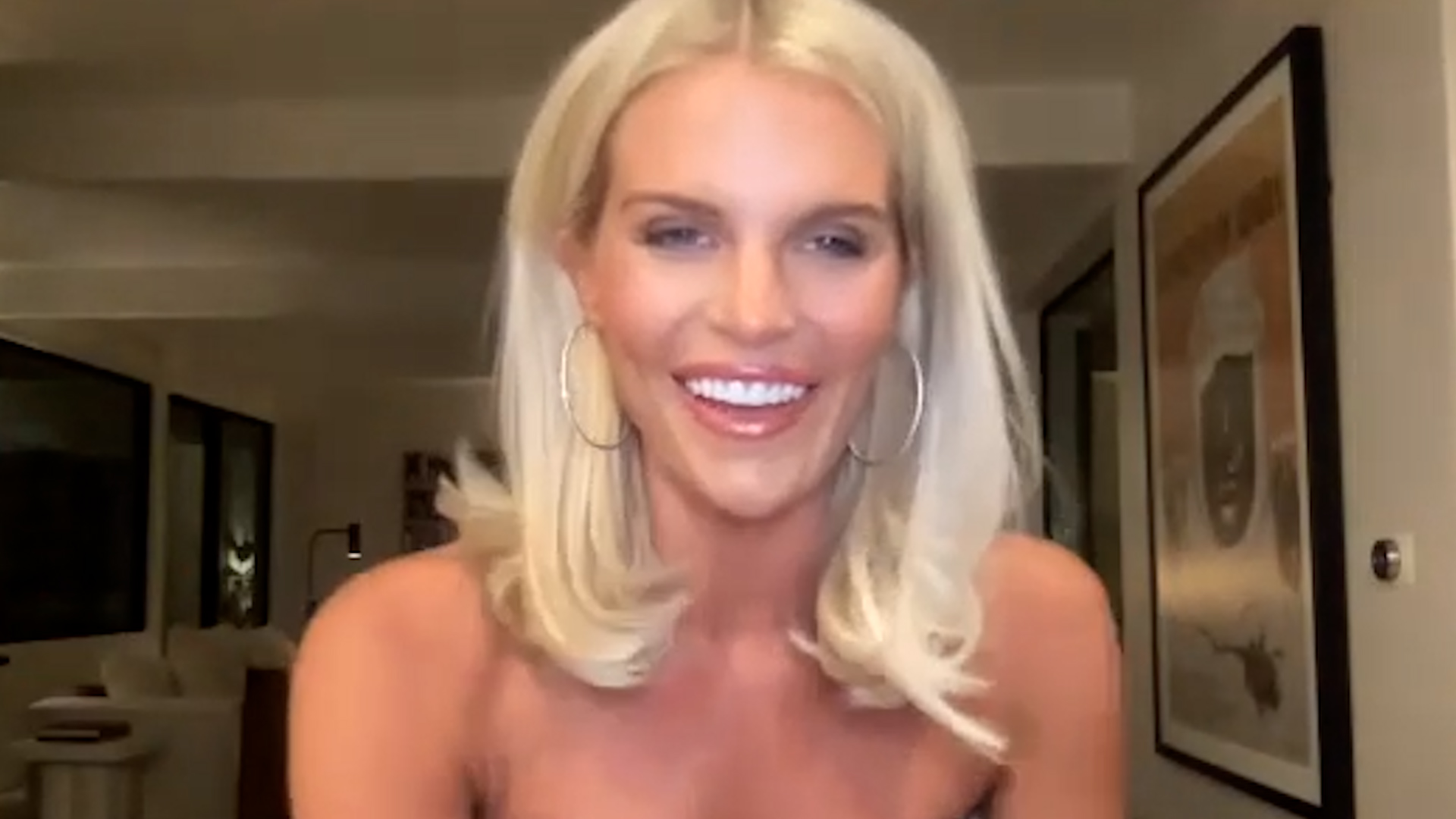 Madison LeCroy is making moves to be a mama of two!
On this week's podcast episode of Access Hollywood's "Housewives Nightcap," the "Southern Charm" star opens up about wanting to expand her family with hosts Lauren Herbert and Emily Orozco.
Madison, who is already a proud mama of 10-year-old son Hudson, explained that she has a goal in mind before trying to have her first child with husband Brett Randle.
"I'm not going to lie. I've been, like, trying to get, like, bone thin so that I can, like, gain 30 pounds and be where I was when I was normal," she explained.
Adding, "So I'm like, when you all see my collarbones hanging out, then that when I'll stop the birth control … you know, we're so close."
Madison and Brett tied the knot back in 2022 and he has made quite a few cameos on this season of "Southern Charm."
Earlier this season, viewers watched a heartbreaking scene where Madison's son Hudson was involved in a fight and was bitten.
"I'm going to be completely honest with you. No one ever, like, prepares you for like, you know, when your child is going to get bullied and like how that feel for you. And I'm not saying that, you know, Hudson was bullied, but clearly, he was hurt. And many people know that I'm not a crier. Like you've probably never seen me cry on camera, especially," she shared during her wide-ranging interview on "Housewives Nightcap."
Listen to Madison's full interview below and subscribe to "Housewives Nightcap" on Apple podcasts, Spotify or wherever you listen to podcasts.
Access Hollywood's new podcast episodes drop every Thursday with exclusive tea, dissecting the latest episodes, and the juiciest behind-the-scenes gossip you don't see on TV. Whether you're Team Teresa, Team Melissa, or Team Anyone-Who-Brings-the-Drama, listen up, to hear about all the drama.
Copyright © 2023 by NBC Universal, Inc. All Rights Reserved.
This material may not be republished, broadcast, rewritten or redistributed.