Meghan Markle is a woman of vision.
On Monday, The Duchess of Sussex was announced as one of the honorees for the 2023 Ms. Foundation for Women's Woman of Vision Award.
In a press release for the big news, the organization said she will be celebrated for her "global advocacy to empower and advocate on behalf of women and girls." Her pal, Gloria Steinem, co-founder of the Ms. Foundation, will present her with the award.
Meghan Markle & Prince Harry Share Intimate Images Of Their Love Story In Netflix Series
View Gallery
Along with the 41-year-old, the organization will pay tribute to grantee partners, Wanda Irving, co-founder of Dr. Shalon's Maternal Action Project, and Kimberly Inez McGuire, executive director of URGE. Community organizer LaTosha Brown, was also selected as a recipient.
"We are thrilled to announce this year's honorees for the Women of Vision Awards and to celebrate 50 years of progress and power," said Teresa C. Younger, President and CEO of the Ms. Foundation. "Meghan, LaTosha, Wanda, Kimberly, Olivia, and Rebekah are incredible leaders and we are grateful to be able to shine a light on their many accomplishments and tireless work on behalf of gender and racial equity across the country and the world."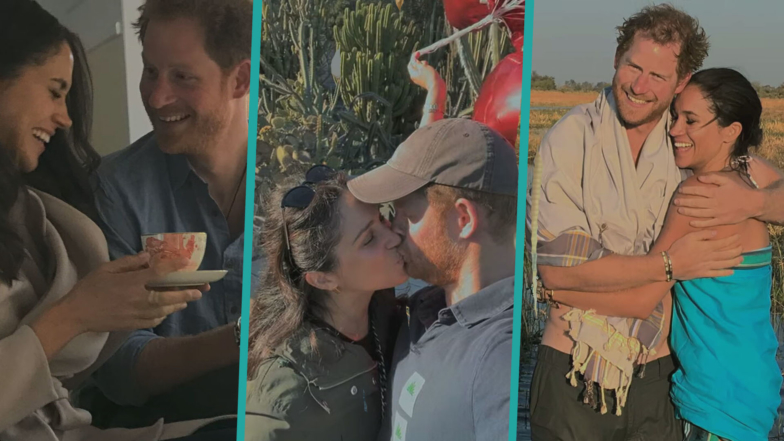 Meghan Markle & Prince Harry's Love Story Photos Shared In Netflix Series
View Gallery
The Women of Vision Awards is the Ms. Foundation for Women's annual fundraising event which honoring activists, thought leaders, and advocates who ignite policy and cultural change.
This year's ceremony will be held on May 16, 2023, in New York City.
Meghan Markle Stuns With Prince Harry at Robert F. Kennedy Human Rights Awards
View Gallery
Copyright © 2023 by NBC Universal, Inc. All Rights Reserved.
This material may not be republished, broadcast, rewritten or redistributed.