Meghan Markle's estranged father is speaking out about her pregnancy for the first time.
Thomas Markle opened up about his daughter's pregnancy in a new interview with The Mail on Sunday, revealing that he learned about Meghan and Prince Harry's royal baby news on the radio with the rest of the world.
"I was sitting in line waiting to cross the border when I heard the baby announcement on the car radio," Thomas said. "The first thing I thought about was holding Meghan in my arms as a newborn 37 years ago. I thought, 'My baby is having a baby.' It was a very proud moment."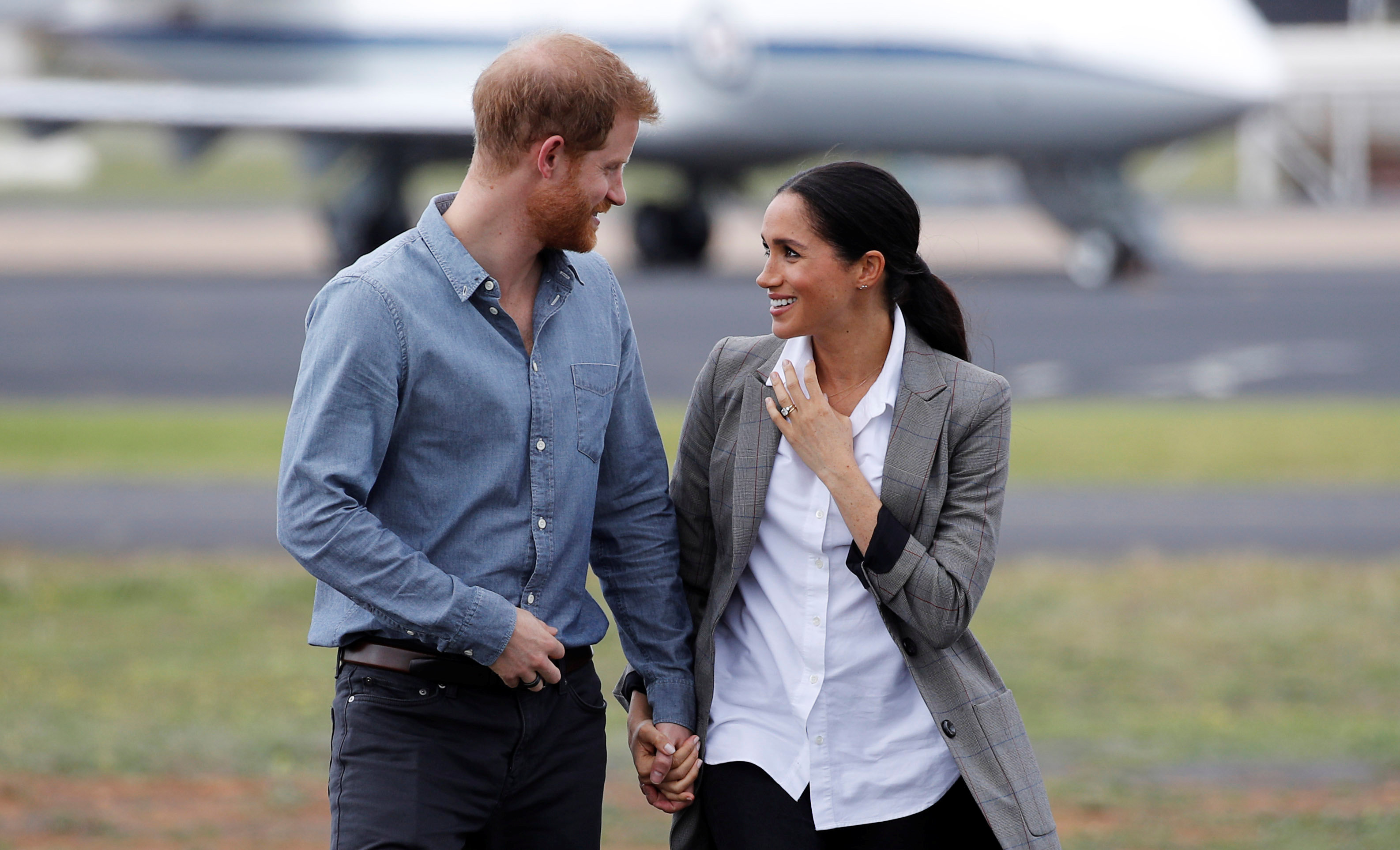 He added, "I was filled with love, joy and happiness for both my beautiful daughter and my son-in-law," he added. "A new baby is a blessing and I look forward to seeing a little Meghan or a little Harry."
Kensington Palace announced on Monday that Meghan and Prince Harry were expecting their first child, writing, "Their Royal Highnesses The Duke and Duchess of Sussex are very pleased to announce that The Duchess of Sussex is expecting a baby in the Spring of 2019."
Though, Thomas admitted he wasn't surprised about the pregnancy at all.
"Meghan loves children and she and Harry have been talking about wanting a family from the start," he said. "I'm delighted for them both. She's always been wonderful with children and most of her friends have families so she's used to being around kids. She will make a fantastic mother."
Meghan's mom Doria Ragland was also thrilled about the baby. "Ms. Ragland is very happy about this lovely news, and she looks forward to welcoming her first grandchild," Kensington Palace said in a statement.
WATCH: Meghan Markle Adorably Cradles Her Baby Bump In Australia
Thomas has reportedly not been on speaking terms with his daughter after giving several interviews, in which he spoke negatively about Prince Harry and the royal family. But he doesn't want anyone to "feel sorry" for him over the fact that he wasn't told about Meghan's pregnancy news directly.
"I don't want anyone to feel sorry for me," he explained. "Me not getting a call is most likely a misunderstanding about my two back-to-back heart attacks and me missing the wedding. There has been so much misinformation and lies that perhaps made them mistrust me."
He added, "I love my daughter and always will. She will be a great mom. I wish her and Harry nothing but the best."
— Gabi Duncan
Copyright © 2019 by NBC Universal, Inc. All Rights Reserved.
This material may not be republished, broadcast, rewritten or redistributed.