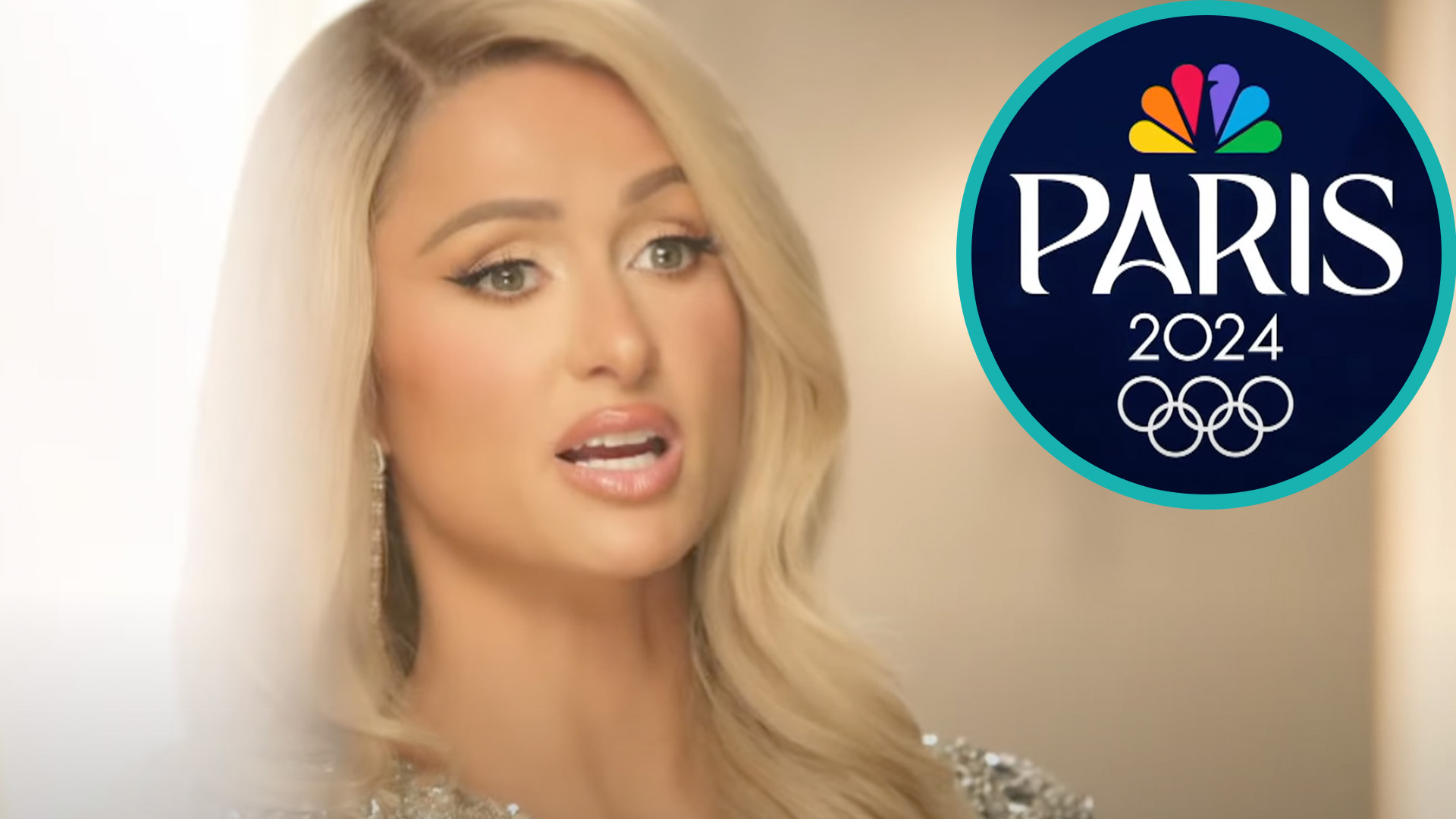 There's always room for more than one Paris!
Paris Hilton helped kick off NBCUniversal's coverage of the 2024 Paris Olympics over the weekend with a funny new ad.
The spot, which premiered during NBC Sports' airing of the NFL Wild Card Playoff game on Saturday, opens with what initially looks like a teaser for a new show featuring the famous reality star, complete with the phrase, "Next summer, the eyes of the world will be on…Paris."
The 41-year-old socialite then appears as her usual glamorous self before a montage of classic Olympics moments makes it clear that she's not the Paris at the heart of the clip.
"Oh, the other Paris," she says, referring to the City of Love, as the logo for the upcoming Games unfolds on screen.
"I'm thrilled to partner with NBC to help reveal the logo for the Paris Olympics," Paris said in a press release. "The Olympics are so iconic, and Paris is, of course, one of my very favorite cities so it's been really special to be able to participate in the countdown to get fans excited about the 2024 Games!"
Paris and her company 11:11 Media have also partnered with NBCU to run the promo across multiple platforms and Paris' own social media.
Beijing Olympics 2022 Opening Ceremony: Must-See Photos
View Gallery
The press release went on to describe the inspiration for the logo as having "a timeless elegance and sophistication that is distinctly Parisian" and being "evocative of a well-established couture fashion label."
Sounds like Paris and Paris were a dream team from the start!
The 2024 Summer Olympics will take place July 26 to Aug. 11 in, of course, Paris, and be presented across NBCUniversal networks and Peacock.
Copyright © 2023 by NBC Universal, Inc. All Rights Reserved.
This material may not be republished, broadcast, rewritten or redistributed.